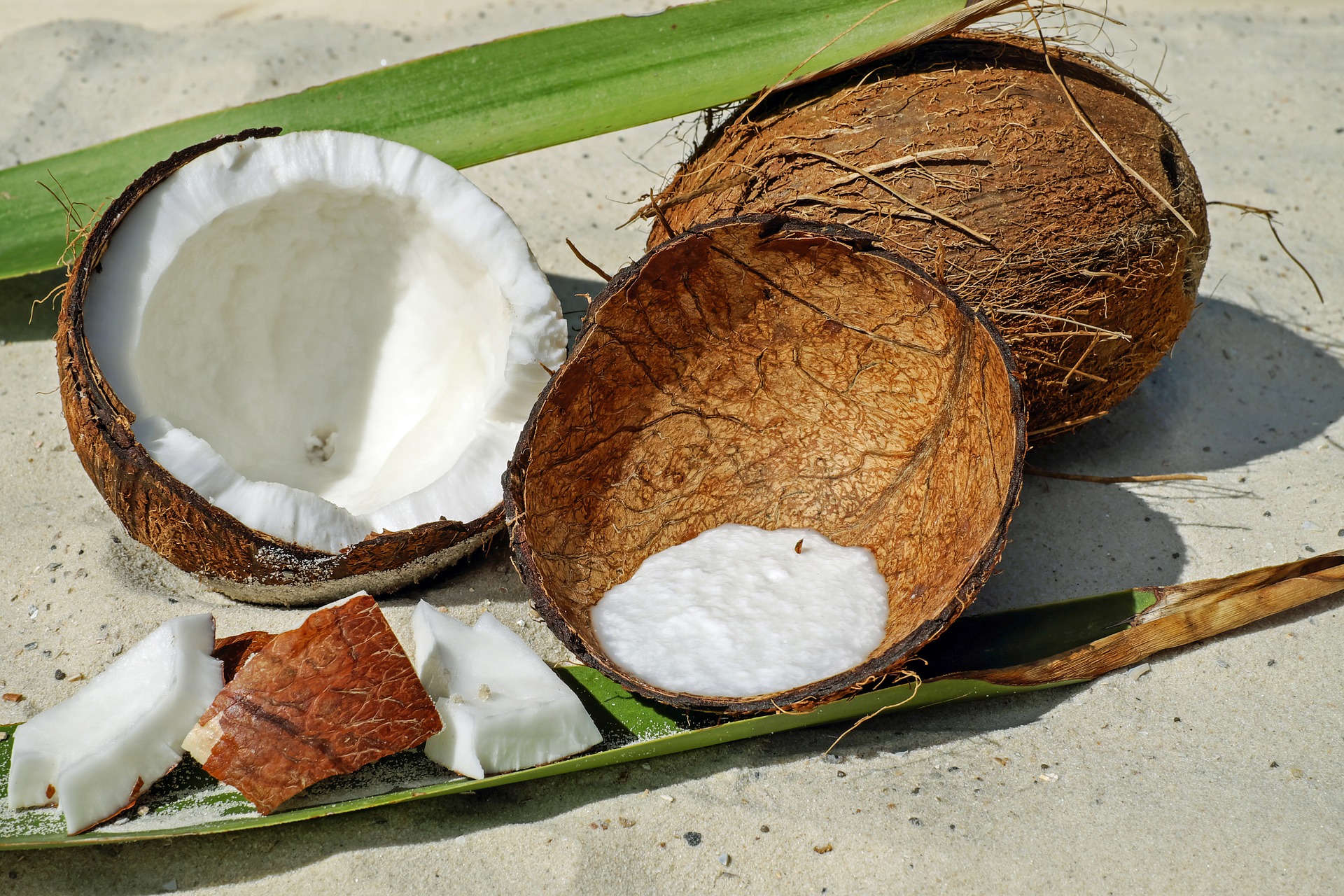 Many confuse coconut milk to coconut cream. What makes these two version of liquid derived from shredded coconut meat different is their consistency – while coconut milk is diluted, coconut cream is thick and much creamier than the former. Adding coconut cream not only makes your food taste richer and creamier but also healthier.
Many Asian recipes incorporate coconut cream in their recipes, from Thai Green Curry to Malaysian and Singapore Nasi Lemak, the benefits of coconut cream is recognized by the different cultures in this part of the world. You can either buy the pre-packed coconut cream from the store or make your own version of this rich, creamy delight. To make your own, you just have to boil equal part of shredded coconut and water. Once the water comes to a boil, sift the mixture through a cheesecloth and release as much liquid as possible from it. Let the liquid settle and you will see the cream rising to the top. Skim the cream, store it in an airtight container and leave it in the fridge. The milk can last a few days in the fridge and up to a month in the freezer.
The benefits of coconut cream is aplenty. It is rich in Vitamin B, C and E, and essential minerals such as selenium, sodium, calcium, magnesium and phosphorus. Vitamin B helps in forming red blood cells, which help increase ones metabolism, while Vitamin C and E are both antioxidants that help with disease prevention and protect the body from free radical damages. The minerals in coconut also have disease preventing properties, while the lauric acid content in this superfood can be converted by human body into an antibacterial substance called monolaurin. Monolaurin is a powerful substance that can protect the body from bacteria and viruses that causes ailments such as skin infection, yeast infection and influenza.
The medium chain fatty acid contained in coconut cream helps in boosting thyroid function and metabolism, making consuming coconut cream a great weight-loss food. It is also a delicious and healthy addition to food that can make dieting and clean-eating enjoyable. The healthy fat content in coconut cream keeps one full longer so the urge to raid the pantry is reduced, and it makes it easier for one to keep to their diet plans. The best part is coconut milk is lactose free, making it a great substitute for cow's milk.
Recognising the many benefits of coconut cream, in Singapore, coconut cream is used in making various dishes – both sweet and savoury. From nasi lemak, laksa and chicken curry to cendol and the countless traditional kueh, coconut cream are used to add exotic flavours to the local favourites.