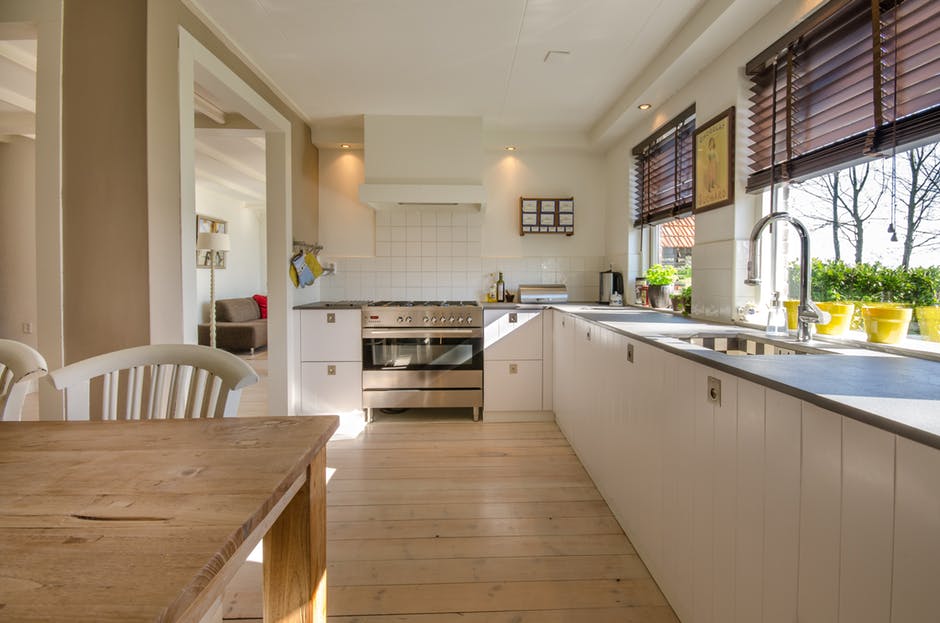 Every home owns a kitchen, without it, a home is totally incomplete. However, setting up a kitchen is a major investment and big project for every homeowner. Any wrong decision will turn your dream kitchen into a nightmare and leave your home in ruins. No matter you are setting up a new kitchen or planning a kitchen remodelling project, PA Kitchen is the right fit for you to avoid kitchen catastrophe.
What are the top 5 reasons to buy our products at PA Kitchen?
1. Attractive deals:
As one of the leading manufacturers of kitchen cabinet in Malaysia, we understand that the price is one of the most important aspects of any buying decision. Our top priority is to provide the best quality products at an affordable rate without compromising on quality. At PA Kitchen, we have affordable kitchen cabinets for every budget. By having strong industry relationships with suppliers and great collaboration with various interior design companies, we can keep our products at competitive rates without any hidden charges. Each and every product is considerably cheaper than all of our competitors. Better yet, we help to make your kitchen looks luxurious without paying top dollar!
2. Unparalleled customer service:
Now, we look beyond price and talk about the services we offer. Unparalleled customer service is what makes PA Kitchen remains the greatest manufacturer of the kitchen cabinet. We work extra miles in order to give you the best solutions. Our professional, customer-focused team is always ready to assist you through each and every step of the process. Fear not, if you don't know how to take a right measurement, as we do provide free onsite measurement service for your new kitchen cabinet. We realize your time is valuable, so our experienced team will come over to your house on time to take all the necessary measurements of your kitchen space. All you have to do is just sit back and relax! Apart from that, we do provide delivery and assembly services to ensure your new kitchen cabinet is assembled correctly and safely. We have confidence in our products, but we offer after-sales services for our clients who might need help and professional assistance in terms of product service and maintenance. Thus, our end-to-end services make your life as easy as possible.
3. Decades of experience:
There are a lot of kitchen designers available in the marketplace, but not every of them has a great deal of experience in this very industry. Experience is what makes us stand out of the crowd. With over 10 years of experience, we have successfully completed over the countless number of projects. Having the most experienced team of kitchen designer in Malaysia, we are capable of taking on any project and customized solutions to unique needs and project requirements. Our kitchen cabinet specialists always work closely to clients' requirements from the very beginning to the very end. That is the reason why most of our clients have been with us since our establishment. In addition, backed by extensive experience, we know what you expect from our products and we know what is right for you. Undoubtedly, you can count on us and enjoy the hassle-free way of purchasing our products. Passion, knowledge and expertise are the catalysts that drive us to the pinnacle of fame. With over a decade's of perpetual commitment and craftsmanship, PA Kitchen is confident in fulfilling the needs and requirements of each individual customer.
4. Quality products:
Looking for quality kitchen cabinet is not an easy task, but with PA Kitchen, it is to be expected. We only produce high standard of kitchen cabinet that you hardly find in Malaysia. In order to build the best, we need the best. Therefore, we source quality raw materials, so as to create high-quality products that can endure a lot of wear during everyday living. Before presenting our products, all of them are thoroughly tested for strength, stability and durability, because we realize even the smallest details will make a big impact. With the adoption of cutting-edge technologies and qualified designer, our focus on quality not only serves the present but also anticipates the future needs. With the user in mind, we build high quality kitchen cabinets with functional and flexible spaces for storage of cooking equipments, utensils, canned foods as well as kitchen appliances. Besides, PA Kitchen offers not only user friendly products, but also provides environmentally responsible products. So, you can stay true to the values of eco-friendly living. Indeed, we offer high quality products in our collection that can withstand years of use.
5. Design and style:
Kitchen cabinet should be functional as well as stylish. We have strived to offer the best kitchen design in Malaysia. We provide an incredible range of kitchen cabinets that never go out of the style and will work just right in your kitchen. Our kitchen cabinets come in a vast spectrum of designs, colours, patterns and styles to make your kitchen come to life! Also, our products can seamlessly match to a wide range of interior concepts and décors. The play between creative and contemporary ideas is what makes our products stand out. At PA Kitchen, we have custom cabinets which allow you to express your creativity that reflects your individual preferences and styles. Our custom kitchen cabinets have limitless of colours, styles, finishes and door options for you to choose. The right kitchen cabinet can significantly transform the mood and ambience of the kitchen. We are the best kitchen designer in Malaysia that makes the heart of your home looks fabulous and intriguing. With us, you can always create your dream kitchen!
Are you setting up your new kitchen? If the answer is yes, and you are uncertain what to choose and where to buy, PA Kitchen is definitely your best choice! There are many good reasons for choosing PA Kitchen, such as:
●cost
● expertise
● unsurpassed quality
● contemporary designs
From traditional, modern to simple and astounding kitchen cabinets, we have got you covered.