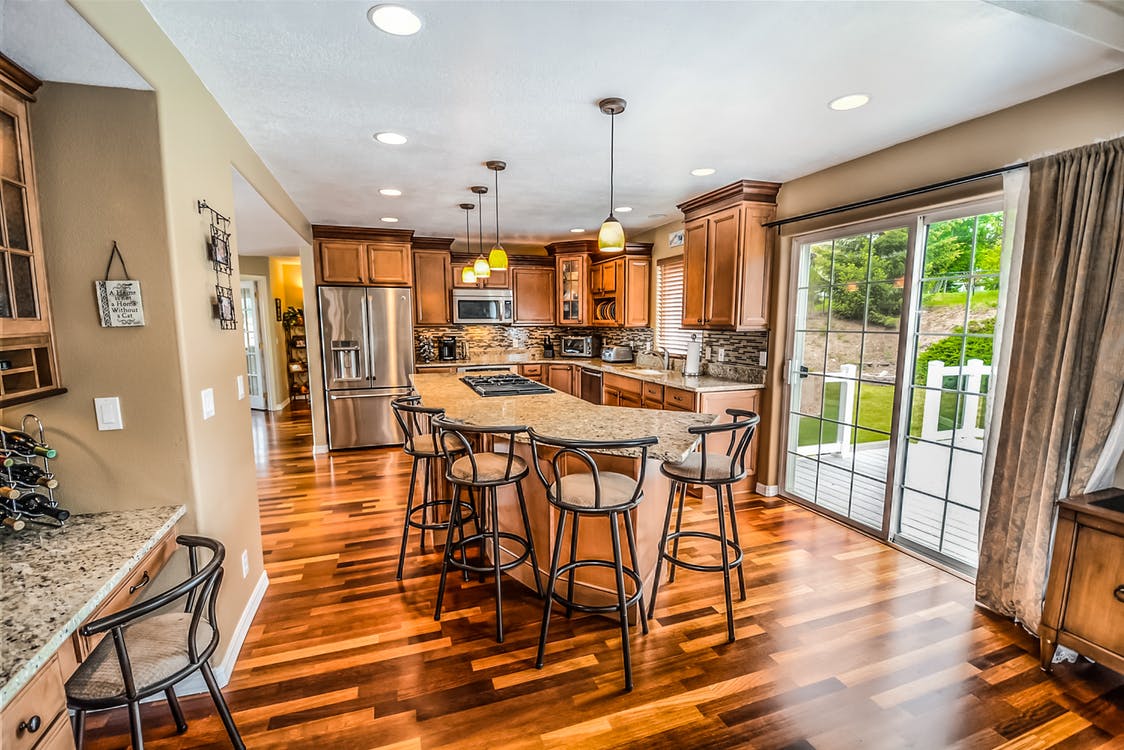 Owning a residential property is a major investment. This statement most closely reflects the current state of Malaysia's residential property market , where the property prices are skyrocketing in recent years. A good move will grant you a long-term happiness and contentment, but the wrong one will only bring you closer to catastrophe. So, it is vital to make sure the home buying process go smoothly and correctly, without any regrets. These 6 steps make it easier for everyone, especially for the new home buyers to understand the home buying process.
1. Draft your budget
Budget is the very first thing that crosses through the mind before making a decision to buy a residential property in Malaysia. Be honest about what you can afford and determine your budget after the deductions of all your monthly expenses like hire purchases, credit cards payment, foods, taxes and etc. From there, you are able to adjust your budget accordingly and figure out exactly how much you can afford. It's best to keep your monthly payments as low as possible. In other words, the housing loan and the monthly payments should not exceed 43% of your gross monthly income. Keep in mind that you should have a little breathing room in your budget for the unexpected expenses such as renovation and other legal charges. Don't let unrealistic expectation prod you into buying a property that beyond your financial capabilities. Precise budgeting based on your financial situation will help you in getting the right property.
2. Analytical research
Conduct your research, in advance. Research the neighborhood, security, price and location are utterly important before committing to a residential purchase.
Important criteria to consider
• Transportation
• Traffic noise
• Neighborhood
• Crime rate
• Security facilities
• Availability of amenities
By having all these considerations in mind, you are able to further narrow your search. Other than the internet-based research on the location and neighborhood, keeping abreast of the fluctuations in the market can help you to know more about the general property prices for the particular area. With EdgeProp.my, we keep you updated with the latest property-related news. Also, you can browse listings on EdgeProp.my and research on the type of property that you would like to purchase such as apartment, condominium or even bungalow.
3. Search for your property
Once you know which area and which style of living you prefer, you can now emphasis your search on the properties that fit your needs and specifications. By using EdgeProp.my, you can easily search for the ideal location and the type of residential property that you have been eyeing. If you prefer the life in the modernized and urban city, you can search for a new apartment for sale in Selangor. If you just want to live affordably in the capital city of Malaysia, you can buy an apartment in Kuala Lumpur. However, if you longed for a spacious living or you need a large yard for your kids and dogs to run, you should probably search bungalow for sale in Selangor. Together with all the detailed information like past transacted prices, maps and photos provided at EdgeProp.my, you can carefully weigh the pros and cons of each option and spend less time looking in the wrong places.
4. View the property
View the potential property and explore the neighborhood amenities are considered one of the most important steps, which need to be properly observed. Gather a list of potential properties to visit in person and contact the agents to set up an appointment. During the house viewing, you can know more about the age, condition or the interior layout of the property. Keep an eye out for hidden problems like missing roof tiles, leaking roof, structural damages, termites, mold and etc. Take your time to view the property as this can save you tons of money in the future. And, this is also a good time for you to negotiate a lower price if there is any structural defect. Since it is an important long-term investment, you should spend some time to evaluate the neighborhood by walking or driving around the areas at different times of the day or week.
Here are some relevant questions to ask when viewing a property
• Is this a good place to live and raise kids?
• What is the road traffic condition during peak hours?
• Will there be security guard and patrol services at all hours?
5. Get a loan
Finally, you have found your dream property after weeks, months or even years of searching. Well, the next step is to get approved for a loan. Upon getting approval, you must get ready to submit several copies of documents, including IC, latest 3 months of payslips, latest 3 months of personal bank statements and etc. There are different loan types and payment options available to home buyers. Of course, different bank will have different housing loan plan, repayment terms as well as interest rates. Essentially, there are 2 main types of housing loan- traditional term loan and flexible home loan.
Traditional term loan
With this type of loan, borrowers are required to pay a fixed loan amount together with the interest over the entire tenure of the loan. As such, you don't have to worry about the monthly payment amounts fluctuating each year.
Flexi home loan
As the name implies, flexi home loan gives borrowers the flexibility to withdraw the prepayment and make additional payments at any time. Flexi loan is a great option for those who have extra cash flow and also for those who wish to settle their loan earlier.
Make a comparison and consider what works best for you!
6. Take the key and enjoy
There is a large stack of paperwork involved in buying a property in Malaysia. Therefore, before you sign on the dotted line, make sure you have your lawyer present to go through all the legal documents. Besides, make sure all the outstanding utility bills have been paid in full by the seller. After everything has been paid as well as all the legal documents like SPA and loan agreement have been signed. Now, is time to move into your dream home!