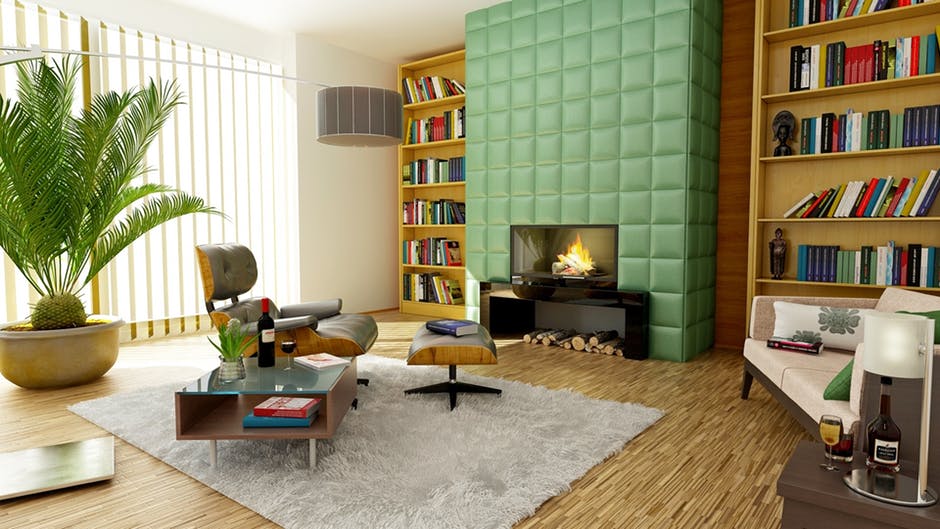 Whether you're trying to settle into a new space, hoping to breathe new life into an old home, or dreaming of drawing more customers into your brick and mortar, interior design services are something that could greatly benefit you. With interior design you can give your space a customized look at an affordable price. It is a way to take your space and turn it into something entirely new.
But what exactly is it about interior design that makes it such an indispensable art? If you're not quite sure whether you should give that interior design service a call, these 4 reasons should tell you why you definitely should.
4 Reasons Why Interior Design is Important
1. Makes Your Space More Comfortable
We're hardwired to look at a space and identify ourselves with the way it looks. For instance, some people feel more at home in a cozy, country home with warm wooden textures and soft pastel colors. Then, there are those who feel most at ease in a modern zen space that uses the concepts of energy flow and minimalism.
Whatever your taste, getting your space designed to suit your personal aesthetic preference will help you feel more comfortable spending time in it. This can even help reduce your stress levels and improve the relaxation you feel when you're at home.
2. Attracts More People
This particular reason is geared specifically towards shop owners who want to be able to increase their sales. Commercial interior design gives your shop more appeal to draw in buyers when they pass by. This is because when a prospect likes what they see, they're more likely to take a step inside to investigate. No doubt, presentation is one of the best marketing techniques you can use, allowing you to achieve greater sales without putting in too much effort.
Consider your business' personality and nature, and then decide on what design you think would work best with your target market. If you can find that sweet spot, you can expect to get much better store performance once you make the necessary changes.
3. Maximizes Your Floor Area
Expert interior design artists are more than just purveyors of style – these professionals are also able to help maximize any space. This allows you to fit more into the area available without it ending up feeling like a cluttered mess.
If you're struggling with getting the most out of your space, consider talking to your interior design specialist about space saving designs. These often incorporate space saving, multifunctional furniture that makes it possible for you to experience a spacious interior – even if you actually have a limited area to work with.
4. Improves Safety and Ergonomics
Finally, it pays to know that with good interior design, you can expect improved safety and ergonomics. This simply means that your space won't make you feel as tired, and won't require excessive effort and energy to navigate and use. This is also why office interior design is something you should seriously consider for your workspace.
A well-designed interior space also means you can reduce safety hazards that would otherwise cause injuries and untoward incidents. For businesses, this can be particularly beneficial as work-related injuries often need to be paid for by employers. So by hiring an interior design specialist to assess and design your space, you can eliminate lots of the different dangers that could put your workers in harm's way.
While it might not be apparent at the start, interior design is an indispensable art that could benefit not just your home, but your business and your office. So if you're looking for ways to improve the way you live and work, you should consider checking out the best interior design services near you.
If you're interested in finding a world-class interior design company in Malaysia, Luxe Interior is a great service that promises to give you optimal results at a competitive price. An interior design specialist can take your interior design dream and turn it into a lavish reality.