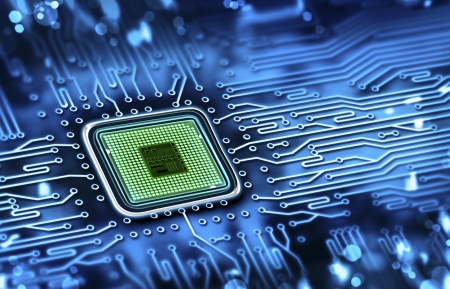 Purchasing the correct new and used heavy machinery are always been a challenge, and becoming more important due to the construction industry greatly depends on the use of heavy machinery for better performance. Investment of money and time on the correct machinery will assure you to get the best return.
Guide to Choose New or Used Heavy Machinery
Here are the 5 tips for you to reduce the risk when buying either new or used heavy machinery.
The very important things to think about when purchasing a new machine are where, what and how the machine will be used. In other words, you need to determine the kind of machinery that you require for your application. Different types of construction heavy machinery provide different kind of properties as well as functions on the construction site. The function must be suitable for the project involved in the construction site as the wrong machinery will interrupt the overall progression. Most of the time, there are always have some construction projects which involve strenuous tasks that simply cannot be done by human labor. So, for tasks like digging and mining, you should opt for excavators as they are commonly used to break and heave various kinds of loose materials. Dump truck, for example, is responsible to move aggregates like sand, rock or gravel from one place to another and using the hydraulic ram to unload the rear materials. So with the right machinery, it helps you to get the work done quickly and effortlessly.
Besides knowing the application, you should check the right new machine that you are going to purchase meets the industry requirements. It is very crucial to ensure any new machinery you purchase is safe to use at work. As such, product certification is the thing you can look for in order to check whether the new machinery that you plan to invest has passed the performance tests and quality assurance tests. The new machine must comply with the standard safety and healthy requirements set by the law. The use of unsafe or faulty machinery will lead to severe consequences like workplace accident, injury or even wrongful death. So it is very important to purchase your new heavy machinery from qualified suppliers or manufacturers. For instance, SINOTRUK dump truck is one of the most reliable brands available in the marketplace. All of the dump truck provided has excellent code compliance and conforms to the standards imposed by laws of Malaysia.
In addition, doing a comprehensive research is a must do task before buying a new construction heavy machinery. Research is an effective way in getting professional opinions and suggestions that help you to choose the correct piece of machinery. The most common practice is to get advice from reliable supplier or manufacturer. With years of experience and expertise in this industry, they are able to recommend the right machine for you based on your scale of business, project requirements and application. Also, they can assist you in decision making process by helping you to fully understand the machine specification. Besides, you should spend some time to read products' reviews or customer's feedback. All these information will give you an insight on what other customers have experienced and you will be alerted with the kinds of advantages and potential downsides that the machinery will bring. Doing research not only helps you to get the right piece of machine but also you will know the price rate and ensure you are paying for the right price.
Today, there is an increasing demand for the used heavy equipment. The ultimate goal when purchasing used equipment is to enjoy the quality at minimum spends. Nothing is worse than buying defective used heavy equipment. Therefore, always conduct pre-inspection before purchase the used heavy equipment in order to reduce the risk of buying a faulty product. Before testing internal components and engines, you can have a visual inspection to ensure the appearance of machinery is in good condition. Through visual inspection, you can indicate how the machine has been maintained and used. So, welds, corrosion, rust, dents or missing part are signs of bad maintenance. Next, look for qualified or experience mechanic to carry out a detailed check up in order to ensure the used equipment is still in its optimal performance. If the engine has any new or rebuilt parts, it indicates the used equipment has engine problems. Thus, detailed inspection can tell whether the used machinery has undergone any major refurbishment. Whether you need a used excavator or a used dump truck, always make sure the used heavy equipment that you plan to buy is fully functional and able to offer longevity. Because, used heavy machinery that are in tip-top condition can provide many years of services with minimal maintenance.
Apart from checking, you should test drive the used equipment. Make sure the used machinery can start easily and won't produce black smoke. When you are operating the machine, listen carefully for any unusual noise like clunking or grinding as this is one of the sign of defective engine. Also, you can know the machine's mobility by driving it at every speed and movement like backward, forward. Of course, you must test the entire switches to ensure the signal lights, machine's moving parts and displays are all in good condition. Most importantly, make sure the emergency brake system is working as it will be very costly to replace a new one. Indeed, test drive is very important as you will know more about the working performance as well as condition of the machinery as so to ensure it works efficiently and able to complete the tasks required on the construction sites.
In a nutshell, investing in the right heavy machinery is a complex task. Buying wrong or faulty machinery can be an expensive mistake. Thus, by following the tips, you should have a clear guideline to eliminate risk as well as reduce costs. The tips given might be a time consuming process, but it is worth as you can get the best return on your investment.