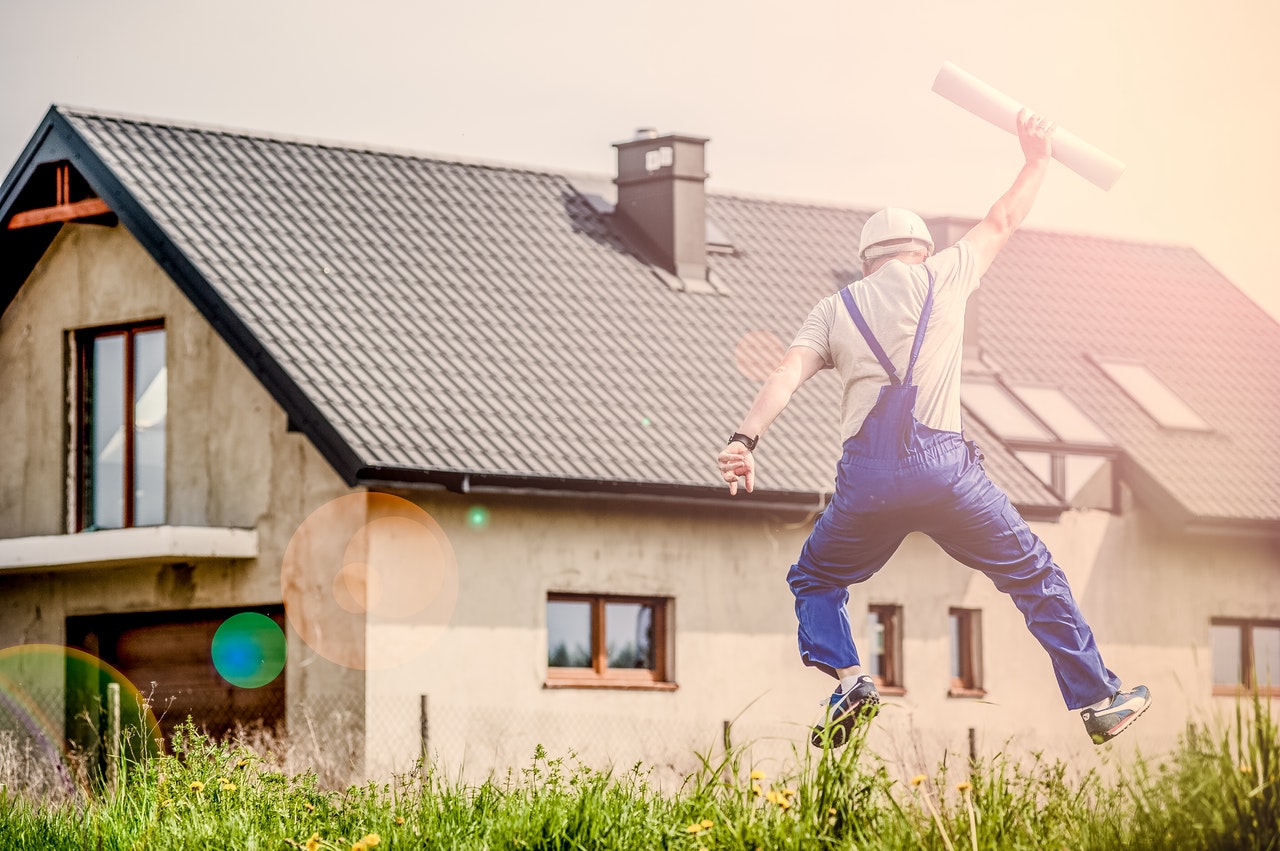 A roof is an integral part of a house. It shelters you from the rain and the sun, making sure that you are safe from the harsh weather. Therefore, a house can only be complete with the presence of a roof. However, roofs can become damaged because of the weather, algae growth or broken tree branches. Here is where Mr Roof comes in to solve your problems, as we are a one-stop roofing solutions provider that can cater to all kinds of roofing needs for our clients.
Roof recoating
If you have had a change of roof tiles a few years back, it might be time for you to do a roof recoating.
Benefits of recoating your roof:
● Extend the lifespan of your roof
● Helping you to save money and energy in the long term
In fact, if roof recoating is done on a regular basis every few years, your roof will be able to last for another 5 to 8 years. Recoating can help to solve leaks, corrosion and it prevents further damage of your roof.
The recoating process begins by washing off the dirt, dust and any objects that have been accumulated on the roof with a pressure washer. Before we add the first layer of waterproof glue, our professionals will inspect the roof for holes and leakage followed by a recommended repair. If these minor damages are not fixed before applying the coat, it will be hard to locate them in the future when they create more problems to the roof. After the roof has undergone necessary repairs, we will be able to start the recoating process. Two layers of waterproof glue will be applied for good measure, followed by two layers of paint for extra protection from the sun. That is how simple the process is to extend the lifespan of your roof.
In addition to that, instead of having to replace a new roof every 10 years or so, it will only take one-third of the price to recoat the entire roof. Replacement of roofs will pollute the environment as the replenishment of tiles uses up too much energy, while the manufacturing process of tiles will cause major air pollution to the environment. So, give us a call now for a better future for your home.
Roof Repairs
If you notice water leaking through the attic, it may mean that your roof requires some repairing. Besides, if you can see sunlight coming into your home from the roof, it means that repairing is needed. Our team from Mr Roof does not only patch the hole where the water is leaking from, we will actually do a thorough check on the entire roof to see if any other type of amendment is needed.
For minor issues, a quick repair would be sufficient. However, if your roof is in need of a major repair, we will provide professional advice on the appropriate restoring of your roof. Furthermore, we will give guidance in terms of maintaining your roof so that it would be long-lasting. For example, guides like how often you should clear leaves and branches from the gutter, when to recoat your roof and if a replacement is needed, will be advised by the professionals so as to give you a peace of mind.
Roof replacement
Take note of the signs that your roof is showing in order to tell you that a roof replacement is needed:
1. Tiles that are peeling off or curled may mean that your roof is too old. Roofs that are around 25 years in age usually need to be changed as that is their usual life expectancy.
2. Tiles on different areas of the roof are missing or cracked due to the weather (such as strong winds) means you need to replace them.
3. The roof looks like it's sagging. This means that there is a problem with the structure of the roof, hence immediate roof replacement is required to ensure the safety of the residents.
If these occurrences appear, it means that you need to replace the roof of your home.
Once the old roof tiles are removed, the team from Mr Roof will be doing an entire inspection of the roof to ensure that the structure is still working fine. If not, we would provide professional advice on the kind of repair and mending needed. Then, we would give you the best option for roof replacement according to the size, type of house and the roofing materials that are best suited for your home.
Besides providing our clients with affordable roof replacement services, Mr Roof also guarantees a 10-year warranty for roof replacements to prove that our products and services are of high quality.
Waterproofing flat roof
The rainwater collected on flat roofs cannot flow down a sloped surface like on tiled roofs, therefore it is common for water to accumulate on flat roofs. However, if waterproofing works are not done well in the initial stage, water leakage occurs which can ruin the infrastructure below the building.
Mr Roof begins the waterproofing of flat roofs by removing the dirt on the surface with a water pressure jet. After it dries, waterproofing liquid is used to patch the holes on the surface which may not be visible to our eyes. A third layer of waterproofing glue is mixed with cement as a protection for the first two layers. It also helps to create an even level so that water pooling does not occur at one area of the roof. After numerous layers of waterproofing glue, a final layer of sunscreen paint is applied to better protect the roof and your house from the sun.
Roof insulation
A lot of people may not know how important roof insulation is to the saving of energy. In fact, a well-insulated house can save up to almost half of the energy used to stay cool while you are indoors. When your home is not properly insulated, 25% of heat is gained through the ceiling of your home. This can cause you to feel warm even when the air-conditioning system is turned on, causing unnecessarily high electricity bills as you turn the A/C on full blast.
Mr Roof provides roof insulation services that can help you to save energy while keeping the earth clean. We recommend using the CSR double-sided RadenShield® lamination foil by Monier because of its effectiveness and simple installation. The Monier® RadenShield® is lightweight, high-performance and tear-resistant due to its premium woven carrier.
Besides reflecting heat, roof insulation can also help to save energy costs and prevent the growth of mold due to the moisture that enters the home through the roof. According to the data by the Monier® Technical Centre in Europe, Monier® RadenShield® has been proven to reduce up to 60% of air-conditioning usage and 30% of electricity bills because it keeps the indoor temperature 10°C cooler than before.
Despite that, if clients have other preferences, Mr Roof will also provide installation services because we put our clients' needs before us. Insulating your roof is definitely a good investment as it helps to save electricity costs in the long run while providing you comfort indoors. Moreover, you are doing a part in saving the environment!
Contact us now for a better living for you and your family, as your home can then be truly, your shelter.