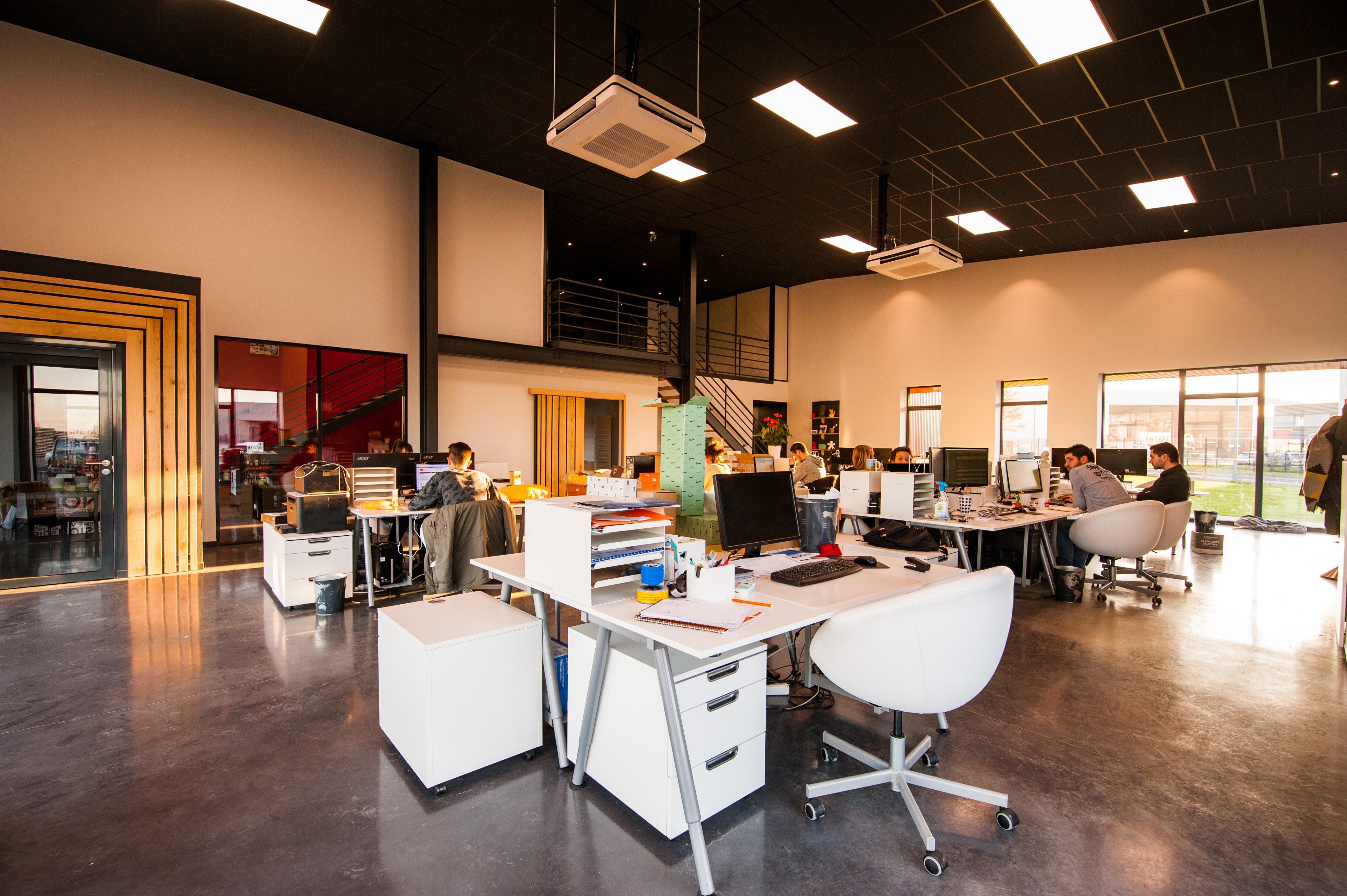 Gaining popularity in the early 20th century, minimalist architecture gained attention for its ability to do more with less. Nowadays, we see the effects of minimalism just about anywhere. From buildings to mobile applications, minimalism has imposed itself into a significant portion of our lives. Incorporating similar minimalist styles into modern interior design is also a popular option for people seeking to revamp their living space with one-stop solutions company. With the focus on simplicity and functionality, minimalist interior design in Malaysia is highly sought after. Here are some tips and tricks for those who are actively seeking for a minimalist design.
Reduce Cluttering
The first thing about minimalism is to reduce cluttering. While some of us item-hoggers love to keep everything we ever had, minimalism dictates that we keep items to a minimal. For the lot of us, we tend to leave stray items everywhere. A shirt here and a book there, it all adds up to a very cramped space where every surface is occupied by a random key or cup. For those who want to migrate into minimalism, take an effort to clear up these items. Keep them if necessary and if not, discard them. A minimalist household requires constant effort to ensure that space does not get cluttered up eventually. A good habit to develop is to designate specific storage spaces and places for items. Stick to it and you will never find your living space cluttered up again.
Synchronize
Another useful tip is to streamline your furniture and decorations in your new design. When planning for a minimalist interior design in Malaysia, try to get furniture and decorations that are in sync with one another. If you buy a sleek ultra-modern sofa set, perhaps it is not a good idea to pair it with a rugged antique coffee table. Other than that, placing furniture with clean edges will give the space a streamlined look as well. Straight lines give a polished finish to your already minimalistic space. The design is one thing, size and functionality are another. If there are only two people living in the house, you definitely do not need a giant round 10-seater dinner table. Keep things to a minimum unless you plan on throwing a party every day. While it is easier to design complementing interiors from scratch, you can still try to replace old furniture with matching new ones.
Simple Colour Scheme
While it is true that colors contribute to the mood, having a disco burst of rainbow colors is nothing but an eyesore. For the minimalist, keep it simple and you can truly do more with less. One of the fundamentals of a minimalist interior design is to have a simple and reduced tone. If we take a look around our current surroundings, how many different colored objects are there? While some may blend just right in, some will pop out for being outright foreign. When we say the simple color scheme, we do not mean just make everything black and white. While still a popular choice, dual-tones like black and white are not the only options for the aspiring minimalist. You can start with choosing a soft base color like cream or beige. Then add in furniture with similarly toned colors. While a uniform color can seem lifeless and boring, you can improve on it by adding accents or highlights. Adding undertones can make the overall space warmer or cold depending on color choice. We recommend going with easy-going natural colors such as greens, blues, and other earthen shades.
Go Texture
When one envisions a minimalist interior design in Malaysia, you can imagine white-washed walls and sleek furnishing. While it does look amazing in photo shoots and professional galleries, some may find it a little bit intimidating. If your minimalist design feels slightly cold or uninviting, spice up your space by adding some textures. Textures are easily obtainable nowadays with a variety of materials to choose from. Go with something simple like a simple beige rug or grey linen that can easily warm up the surrounding. Regardless of what you choose, texture makes your minimalistic interior design a little cozier and inviting.
Decorative Items
Another alternative way to bring in some life and freshness to your space is to bring in some decorative elements. Again, simplicity does not necessarily mean emptiness. You can actually liven up your space with organics such as a potted plant or bamboo wallpaper. Drawing inspiration from Japanese-styled Zen architecture, adding organics can infuse a sense of peace and tranquillity while not being overly imposing. However, do make sure to keep it toned down and simple as the last thing that you want is to have your designed space to look like an overgrowth. Besides, aspiring minimalists can even add texture in the form of paintings. Paintings are flexible materials that have limitless customization. Modern or classics, paintings are viable due to the availability of countless options.
Talk to Experts
One of the most reliable ways of designing your minimalist interior design is to simply talk to experts. Ask a friend, a colleague or simply talk to us at CTN Interiors. We are experienced in designing many different interior spaces. Our experts will be able to give you advice and professional consultation of the best solution for you minimalist interior design ideas.