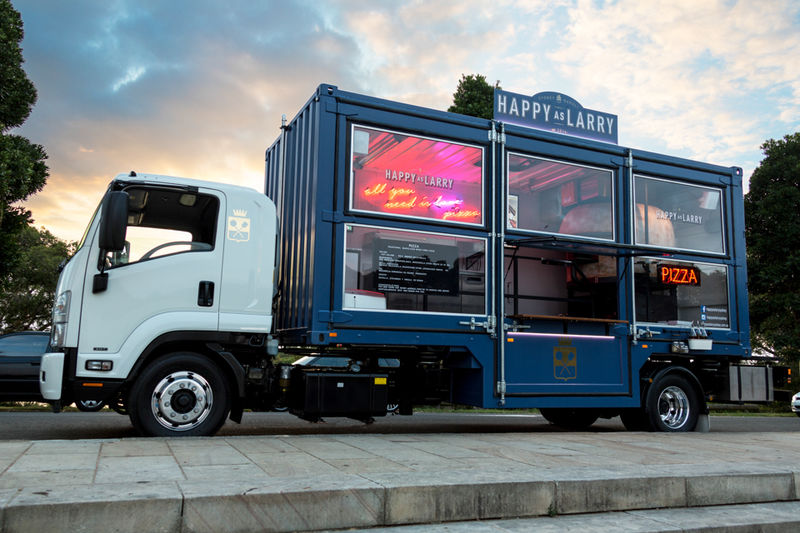 In recent times, it is indeed a very common trend to see enterprises abolishing old business models for relatively new and faster ones.
As a result of this, a good percentage of businesses have had to seek other means to operate, away from the conventional 'brick and mortar' model of business where one cannot buy items as common as groceries without having to walk into a store.
This gradual shift is responsible for the emergence of businesses termed as "Mobile Truck Business" found in many places in Malaysia today.
A Mobile Truck Business is exactly what it is termed – a business that requires the operator to own a functional truck where products or services to be sold can be constantly kept or prepared (in the case of Mobile Food Truck Business) in order to be transported from one place to another.
As of today, it is arguably true that Mobile Food Truck operators are the most common in Malaysia. Meanwhile, food is just one of the plethora of businesses that could use a Mobile Truck in Malaysia.
Common examples of other possible mobile truck in Malaysia that one could start to include a mobile fashion boutique, a mobile DJ business among many others.
Mobile truck businesses have a host of benefits attached to them. For example, a mobile food truck requires a low investment to start, as opposed to the overall cost of establishing a sit-down restaurant on the streets of Kuala Lumpur.
In addition to this, mobile truck businesses have proven over time to be easy to operate and to sustain. This is majorly due to the fact that you do not have to spend as much money on essential utilities like staff wages and property taxes.
Related Article: Benefits of Mobile Truck Advertising in Malaysia
Another major advantage is that running a mobile truck business affords you the chance to experiment with different locations, and draw important conclusions as to which location the business is more likely to thrive.
According to online.csp.edu, 60% of restaurants are said to fail in their first year. This helps mobile truck business entrepreneurs gain higher grounds against the odds of succeeding in the first few years.
There are a bunch of guidelines to follow before starting a mobile truck business, and these include:
Find out places where mobile truck businesses are allowed to operate.
Obtain an SSM Company Registration for RM1,000+as well as a GDL License for RM500. After this, you have to apply for a local business permit from your desired area of operation at a cost of RM1,080.
Choose an appropriate business name, plan and products or services to offer.
Acquire a truck.
Stock your truck with the necessary equipment and products. For example, a mobile food truck intended to serve hot food must have a microwave oven.
Start marketing to your audience on social media. It helps customers stay in touch with expected locations and availability with respect to time.
Draw out your expected goals – Determine where you want the business to be in the nearest future. Having clear goals for your business helps you stay motivated.
The above steps, if carefully followed, might just be the beginning of a new dawn for potential mobile truck business owners.
If you wondering where to start, you can ask to seek help from mobile business solution provider across nationwide to get started with. Government agencies do conduct a free training program for Mobilepreneur Program from time to time.