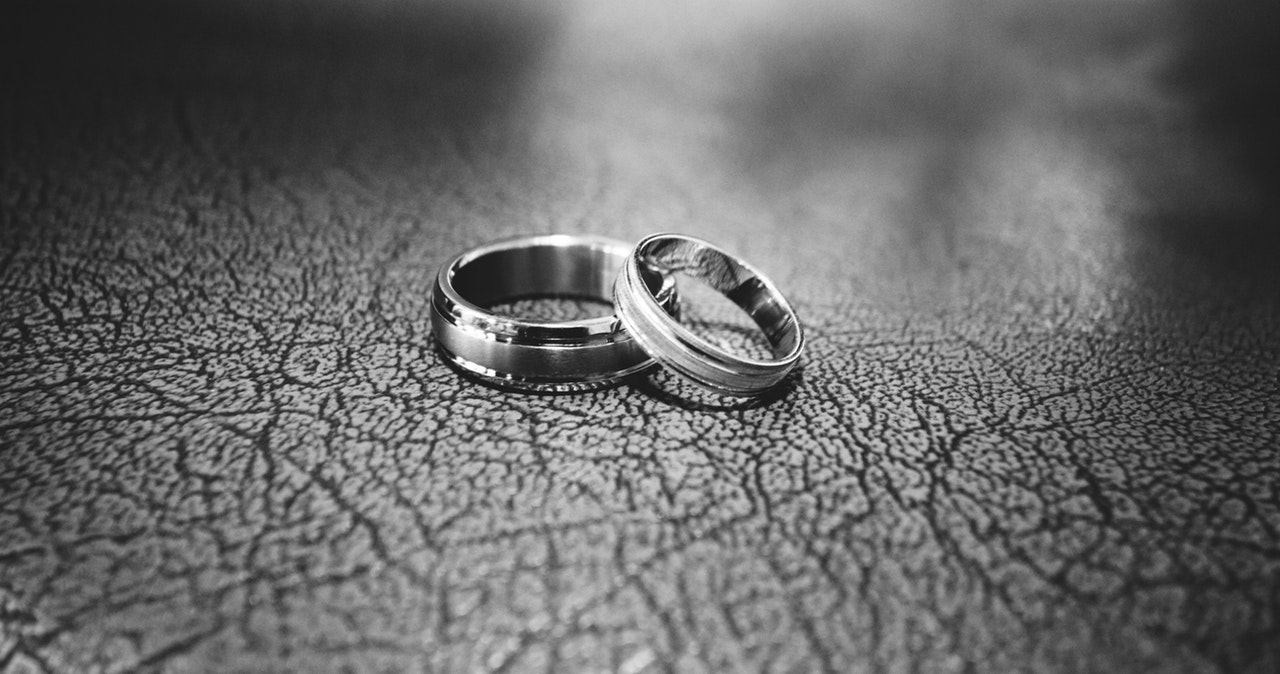 What is Wedding Ring
A wedding ring is the precious piece of jewellery that represents the symbol of commitment to the marriage and couple will wear it for the rest of their life. It is way more than a promise. Check out our tips on how to choose the right wedding ring that couple will cherish forever.
Criteria TO Choose Wedding Ring
Quality
Wedding band or ring is for life. So, it is advisable to invest for quality over than quantity. Diamond is the hardest gemstones of all. It can be cut into many different shapes and its clarity is further enhanced after the cut.
Characteristics of high quality diamond:
● A well cut diamond resulting in a more striking, indescribably beautiful appearance, making it the most sought after jewellery
● Diamonds are available in different colours, other than the white diamond variety
● Diamond able to capture and reflect the light which makes it sparkle and shine like no other gemstone
All these unique characteristics make diamond rings shine and rise on the bridal jewellery market.
The longevity and timelessness of diamond ring can stand the test of time and its beauty speaks for itself. So, when purchasing a wedding ring, you should think for long term gains as low quality ring might go out of shape over everyday wear and tear. After all, when it comes to quality, diamond is the best choice for couple, as it can last a lifetime. Also, we are certain that your other half will be overjoyed when she received an 18k diamond ring.
Budget
Set a budget is the very first thing to consider before you step foot in a jewellery store. Buying a wedding ring is one of the biggest investments of your lives. If 18k diamond ring blows your budget, you should consider the custom made wedding band, as wedding band is often less costly than a diamond ring.
Because the price of custom made ring is completely based on the materials you have handpicked. Customized ring gives you limitless freedom in design as you are able to personalize your ring with extra embellishments like crystals, diamond or engraving based on your budget. Carved pattern on the surface of the ring, for example, the cost will depend on the number of characters, type of fonts and the price will go up if it is engraved by hand. Still, customized ring can be simple, pretty, and stylish designed to suit different tastes. Of course, if you are on a budget, you can always go for plain wedding bands, as they are very popular recently. Therefore, work your budget wisely in order to get the right one at affordable range, so you will not be tempted by the costly wedding jewellery.
What's your fiancé/ fiancée's style
Does your beloved favours a contemporary design or a simple style? If you are uncertain, you can pick one that can reflect his or her personal style and taste. However, professional jewellers are able to better assist you in the shape and setting selection in order to suit you or your partner perfectly. The right shape and setting can beautifully complement each other and enhance the overall appearance.
If you prefer something more meaningful, you can think of custom made wedding band, where you get to create a one-of-a-kind ring for your beloved. Most importantly, custom made jewellery offers greater sentimental and emotional value, as it will be the most treasured piece you will ever own. When it comes to customization or personalization, you have the opportunity to design and create a unique and meaningful piece. The final piece reflects the truly priceless love, effort and sincerity of the makers- the couple.
Size matters
Size does matters when getting the right ring for your wedding. There is no perfect fit, but comfortable is the key to a good fit. Therefore, precise measurement is very vital as it ensures the ring is fit enough and will not fall off, but looses enough to fit comfortably over the knuckle.
If you would like to have some surprise for your fiancée, you can try to get her existing ring and give it to a jeweller to determine the size. However, it is better to visit the bridal jewellery store together, as it will be more accurate to have your partner's finger measured by the experienced jeweller. Most of the ring can be resized, so you should resize it if it is too tight or too loose for your finger. Indeed, always prepare and order your wedding ring 6 months ahead the wedding ceremony, so you will have adequate time to try the fittings and resize the ring if it is not comfortable. Because re-sizing a plain wedding band can be very easy, but for ring with embellishments, re-sizing might take up a lot of time.
Buy from reliable source
There are numerous sources available on wedding jewellery market. Be it an online vendors or local jewellers, always remember to read the review or customers' testimonials about the source that you are dealing, so as to ensure they have positive comments from customers. Moreover, if you have no idea which styles suit you or your partner the best, professional jewellers are able to provide advice. They will narrow down the options as there are numerous choices available in bridal jewellery, ranging from gold, platinum to white gold and diamond. From there, they will recommend the perfect ring based on your finger shape, personal style as well as popular trend.
Apart from that, certified diamond has been varied by certification bodies. So the diamond ring from reliable source will often comes with a certificate to prove that the diamond has undergone stringent certification process for 4Cs such as colour, carat, clarity and cut. Hence, you should make sure the ring you bought have the manufacturer's trademark as well as quality mark. Probably with a reliable jeweller, you can enjoy a hassle-free shopping with your loved one.
Benefit of Wedding Ring
It is worth to devote some time and attention in finding the right wedding ring. A right ring will be a popular daily outfit and also offers wearer the ultimate in luxury as well as elegance. There are many factors to consider as each of the factors will impact upon the price, quality, comfort and the style.