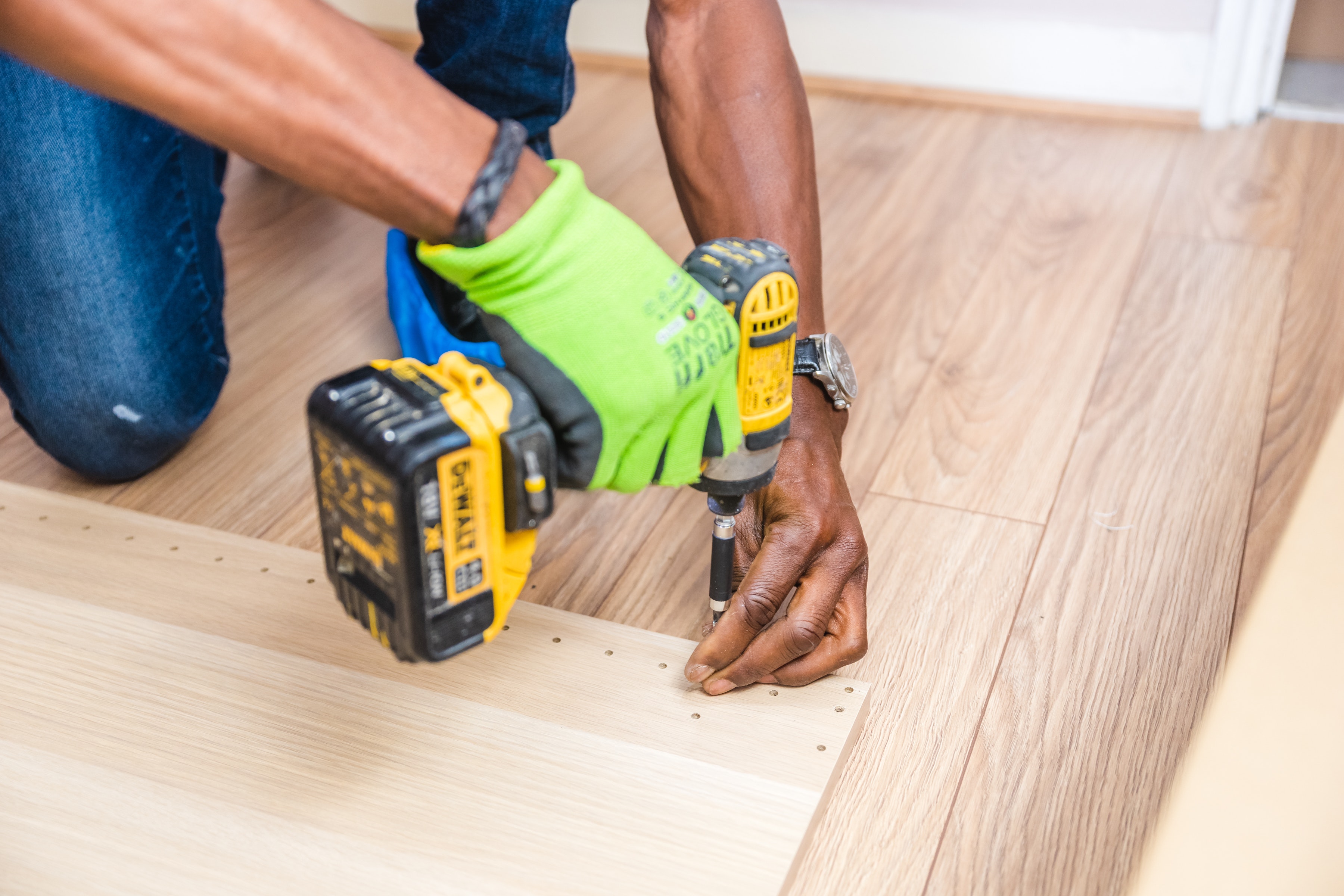 Are you the kind of person that is into DIY projects at home or do you own a professional workshop? The truth is, it doesn't matter where you work from; you will need power tools if you want to accomplish your tasks in a timely manner. You might want to get yourself cordless power tools because of the convenience that they bring forth. Majority of the people desire to own cordless drills because they not only have a lot of power, but they are also versatile.
Moreover, cordless power tools such as drills eliminate the struggle of having to pull cords within your house or workshop. However, before you get yourself a cordless drill, you have to know that there are numerous brands in the market. This calls for you to make critical considerations so that you can get a tool that matches up to your needs.
Things To Look Out For Before Making a Purchase
As we have mentioned above, there are many brands on the market. This means that you cannot check into a single retailer and settle with the first power tool you see. The thing is, power tools vary from each other, and you wouldn't want to get yourself a tool whose quality doesn't match up to the price you paid for it. This is because you have to feel the value of your money. Then again, you don't want to get a cordless device that will malfunction when you are in the middle of an important project.
So, do you know some of the things that you should keep in mind when you are buying a cordless drill? If you have no clue, there is no need to worry because this article is the ultimate guide to purchasing a cordless drill that you can rely on. Here is what you need to know or look out for.
What do you need the cordless drill for?
When you are looking for power tools, you first have to determine the purpose of the tool you intend to buy. This is because the magnitude of the tasks in a workshop or at your home varies. As such, you might need a cordless drill to carry out light tasks such as driving in screws, or you may need a cordless drill to carry out tasks that are more cumbersome. Therefore, it is imperative that you get a power tool that has enough power to handle your specific task.
Fortunately, there are cordless drills that are made to deal with various tasks. Here are some of the categories.
Light-duty cordless drills
A light-duty cordless drill is designed to serve people who carry out DIY projects at home. You might consider getting one if you want to carry out light household tasks. These drills are economically priced and their power is mostly below 12-volts.
General use drills
Do you have a workshop at home where you carry out different jobs? If you do, a general use drill might be the power tool for you. Their power ranges between 12 and 20-volts, and they have more features than the light-duty drills. The power and features in these drills enable them to handle a wide range of tasks – some light and some tough.
Heavy-duty drills
You will also find heavy-duty power tools in the market such as chainsaws that are capable of handling batteries that have a high voltage. Their huge size is why you cannot find many heavy-duty cordless drills in the market, but this doesn't mean that there aren't any. You could use such a drill to perform heavy-duty tasks such as drilling through metal or masonry. They are mainly operated by 18 to 24-volt batteries.
The power and performance
Another primary consideration to make when you are looking for the cordless drill is the power and performance of the drill being sold to you. A drill is usually designed with a motor, which is the feature that delivers the torque and power to your drill. If you intend on carrying out heavier tasks such as drilling through concrete, then it is imperative for you to get a drill with a powerful motor.
Alternatively, if you are using the cordless drill for DIY household projects, then you should go for a product whose power is capable of handling the performance you want. Compact models seem satisfactory enough for the lighter task, and they usually have the power of up to 12-volt. For professional duties, however, it is wise to settle with a cordless drill with 18- volt and above.
The drill type
If you are looking for a cordless drill, one of the critical factors to look for is the drill type. Here, you will find different types of cordless drills, and you should expect reliable cordless drill suppliers near you to have each of them. Here are the basic types.
Driver/Drill
This is one of the cordless drill types, and it happens to be the most common. You can use it to drive screws and drill holes. They are usually light duty.
Impact driver
If you are a fan of Formula 1, you must have noticed how fast the guys fasten or unscrew nuts when taking off tires. They are able to do it in seconds by using an impact driver. An impact driver is mainly used to bust frozen bolts and drive screws efficiently.
Right angle drill
The right angle drills are designed to let you find the right angle of the drill. They are most effective when you are drilling in tight spaces or areas in your home that are hardly accessible.
Hammer drill
Hammer drills are most suitable for professionals. If you are a professional looking to acquire a cordless drill, you best get yourself a hammer drill. This because they can handle tough tasks such as drilling through a concrete wall.
The chuck size
By definition, the chuck is the part that is located at the end of the drill. It is the part where you insert your bit. Usually, cordless drills are designed with chuck sizes ranging from 3/8-inch to ½-inch. The latter is capable of handling larger bits, thus providing you with a wide array of hole sizes. On the other hand, the former cannot support large bits, thus limiting your hole options.
Besides the chuck size of your drill, you also have to consider the material that the chuck is made of. Different manufacturers use different materials, and you can find some made of plastic, composite, or metal. Because durability is vital, it is wise for you to choose a drill whose chuck is made of metal.
The speed
Frankly, this review would not be substantial enough if we omitted to mention speed as a major consideration that you should make when purchasing a cordless drill. Speed matters more than some factors when it comes to drilling holes. As such, it is imperative for you to ensure that your drill has multiple and adjustable speeds. You should expect this on any high-quality cordless drill. Being able to control the speed can enhance the drill's performance, thus delivering the desired results. Some drills feature high and low speed settings while others feature trigger locks to let you adjust the speed accordingly.
The batteries
Cordless drills are not connected to a power source. As a result, they need something to power the motor – a battery. Therefore, you must look at the batteries on a cordless drill before making a purchase. This is because different manufacturers use different batteries. As you might already know, batteries vary in power output.
You might find a drill that has a 12-volt battery, and you can find a drill that has a 20-volt battery. You have to look at the volts because they determine the power and performance of your drill, especially if you are getting it for commercial use. The battery types that you can find in these drills include NiCAD, NiMH, and Lithium-Ion. It is more advisable to go with Lithium-Ion batteries because they have a high charge capacity, they are compact, and they retain charge efficiently. [https://toolandgo.com/best-cordless-drill/]
Reference Link