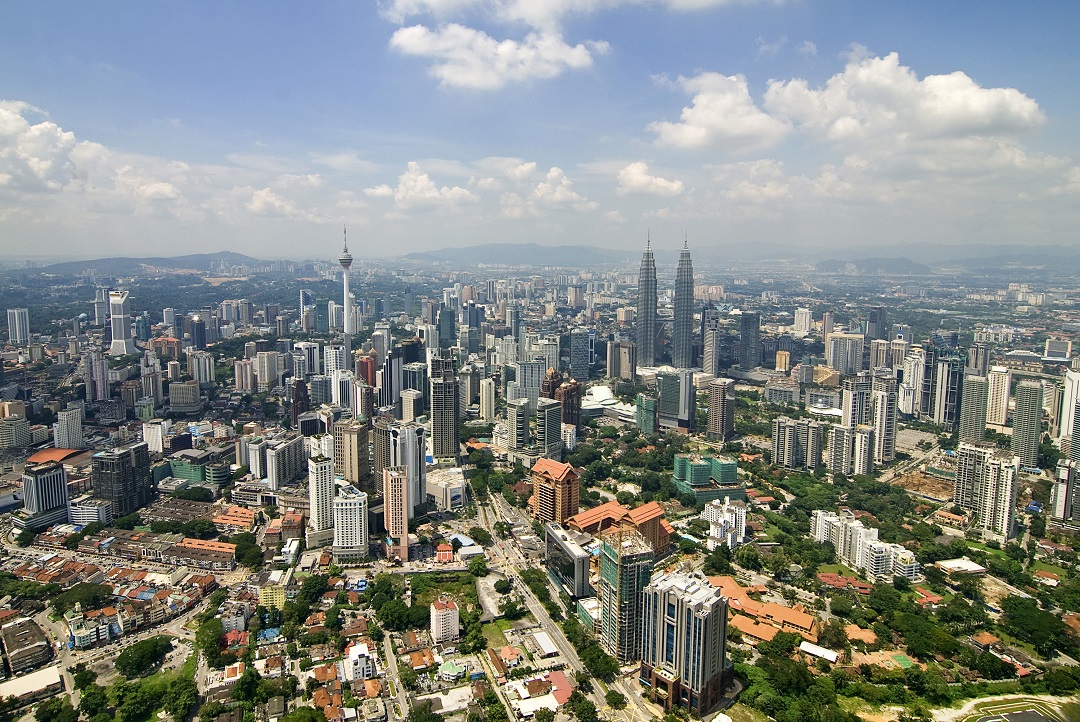 Kuala Lumpur is famously known as the city that hardly sleeps. Like the Big Apple, when tourists arrive in Malaysia looking for a budget hotel in Kuala Lumpur, they would find easily find this city to be the most modern and developed area compared to the rest of the country.
With endless soaring skyscrapers surrounding you and the sounds of a speeding train nearby, one could easily feel the adrenaline rush through the hustle and bustle of Kuala Lumpur. But centered in the heart of this city is Klang Valley (Lembah Klang), an area commonly known by locals with its adjoining cities and towns in the state of Selangor. The current alternative
reference to this would be Kuala Lumpur Metropolitan Area or Greater Kuala Lumpur.
Geographically delineated by Titiwangsa Mountains to the north and east as well as the Strait of Malacca to the west, Klang Valley also extends to Rawang in the northwest, Semenyih in the southeast, and Klang and Port Klang in the southwest. The conurbation is the heartland of Malaysia's industry and commerce. On that note, as of 2016, the Klang Valley is now home to roughly 10 million people.
So with that amount of people in a single place, without a doubt, there would and should be plenty of attractions to offer! And before you start looking into the best cafes and Instagram-worthy scenery, it would be advisable to stay in the most convenient and centralized location.
As we all know, Klang Valley is one of the high cost of living areas to live in so knowing that, it is more financially wise to perhaps stay in a budget or boutique hotel throughout your time here in Klang Valley or Selangor. And fear not, as most of these attractions we are about to recommend to you are situated nearby many boutique (Best View Hotels e.g.) and budget hotels.
Personally, Klang Valley is a place where you would need to live long enough in order to fully appreciate what it has to offer. For instance, the famous Petronas Twin Towers to the colossal Batu Caves. It is almost an unspoken rule that as a first-time tourist, one must pay these places a visit. However, be warned as may later catch yourself wondering, "Is that it?" Yes, that is it but like I said, Klang Valley can't always be a "love at first sight", it takes time to fall in love and fully appreciate Klang Valley and Selangor for what it's worth.
So bearing that in mind, from your budget or boutique hotel, here are a one-day itinerary for all you travellers with a short 24-hour layover. Perhaps next time, you will consider Malaysia as a vacation on it's own, instead of just another pit-stop!
6am: Early bird gets the worm so chase that sunrise, folks!
Go for a hike because instead being famously known for their concrete jungles, Klang Valley also literally has its own set of real jungles! Some of the most popular ones are such as the canopy walk at FRIM, Taman Rimba Kiara, Bukit Gasing, and Broga Hill.
10am: Freshen up and get yourself ready for a nice local breakfast before hitting the streets of KL.
Known for our street and simple food, enjoy a plate of nasi lemak or even toast with half boiled eggs along with your cup of coffee in the many local cafes along Petaling Street which is accessible by trains and bus.
12 noon: The Art On The Walls
Believe it or not, you can also find these unique street arts here in Klang Valley besides the usual places like Penang, Ipoh and Malacca. So make sure your camera is fully charged and you've your poses ready! But if you want to really get inspired commemorate a few pictures for Instagram, be sure to check out Art Site 7 in Shah Alam.
2pm: Refuel with Coffee
Klang Valley is booming in the coffee industry so you will be spoilt for choice as you discover the many delightful cafe scenes in KL! From the far end of hipsters to the clean minimalist interior, there are plenty of standalone joints which each has its own unique identity. If you're looking to pair your cuppa with a nice piece of dessert, check out Otherwise Cafe at Kelana Jaya.
4pm: Souvenir To Take Home With You
Kuala Lumpur has some fair share of amazing malls too so be sure to visit Pavilion (located in middle of Bukit Bintang) and Suria KLCC (the six-levelled mall) that's attached to the Petronas Twin Towers.
8pm: Hang-Changs at Asia Cafe
What better way to be spoilt for choice than a food court filled with various cuisines under a single roof? Asia Café, located in Subang Jaya, Kota Damansara and Puchong, will definitely fill all of your cravings in one seating!
10pm: Eat, Drink, Rest, Repeat
When your belly is full and your heart's not quite content, maybe all it needs now is a few creative drinks? If you're looking for a party or somewhere less crowded, worry not as Klang Valley has the best of both worlds!
For an average neighborhood pub, we recommend you to drop by Movida and when the clock almost hits midnight, put on your dancing shoes and head over to KL's iconic club scenes at Jalan Tun Razak for the staggering 106,000 sq ft, the newly built, 2-storey Zouk KL comprises 11 venues – of which 3 are new concepts – which occupy a total of 60,000 sq ft of built-in space. This is twice the size of the previous club complex at Jalan Ampang.
We hope this list will be helpful, folks! Good luck and may the odds of Klang Valley be ever in your favour.