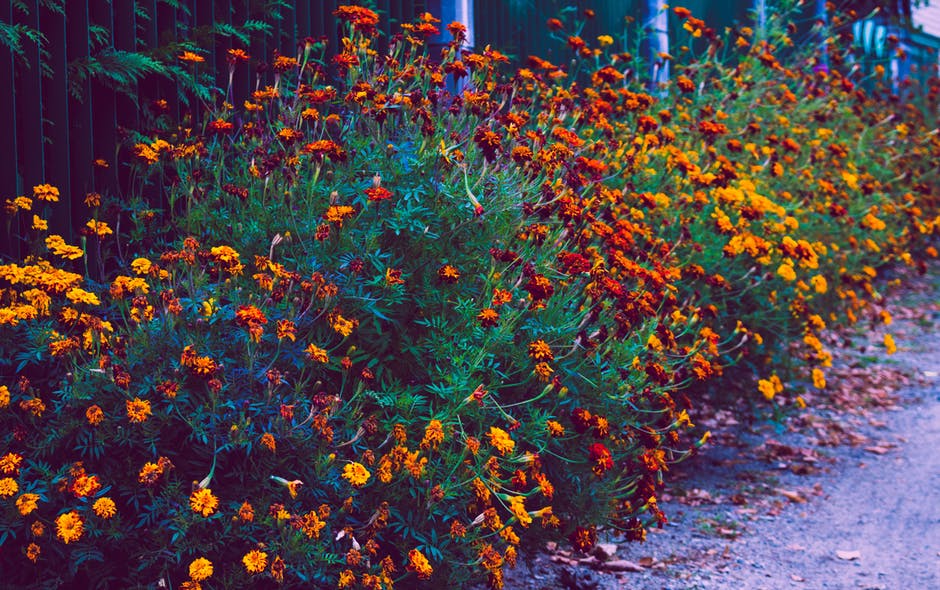 Sun Energy Floral Trading Sdn Bhd is a wholesaler of artificial flowers in Malaysia, selling a variety of artificial plants and flowers in a store that is 70,000 square feet in size. If you don't have the time to visit our showroom in Kuala Lumpur, you can opt to order artificial flowers online through our website as we are also operating our online business in Malaysia.
Let us explain what the benefits of using artificial flowers are:
#1 Easily obtainable
Artificial flowers are readily available at a lot of stores just about any time you need it. This makes purchasing artificial flowers easy because there are no specific seasons for them to bloom. Hey, they don't even need to be planted! Unlike real flowers, which are limited to certain seasons, your big day does not need to be delayed or pushed forward in order to obtain those flowers for your event. Even if you planned your event at the last minute, you can always get beautiful artificial flowers for the decorations, worry-free!
For certain flowers that are not available in Malaysia due to our tropical climate, you would need to purchase them from overseas. In order for the flowers to stay fresh, they need to be preserved and then shipped to Malaysia, which can be a long process that is also very costly. In short, artificial flowers will never be out of season, and you never have to make plans according to their availability; you are the boss of your big day!
#2 Last long and low maintenance
Real flowers are living things, therefore they will die after some time. They wilt even faster if you do not take care of them properly or if you don't have green fingers. Maintaining real flowers requires time, effort and money. Unless you really like gardening, if not there is no point buying real flowers that will most likely wilt in the end. People who really like gardening and have the time for it, will take care of them properly, such as placing potted plants under the sun in the morning, then retrieving them when the afternoon sun gets too strong; or even maintaining them indoors with air-conditioning system as that is the optimal temperature for the healthy growth of the plant. On the contrary, artificial flowers do not have to be looked after like real plants. You can leave them in a pot or a vase
● On the table for a long time
● Without having to water
● Fertilise or trim overgrown leaves and roots
Occasionally, you just need to wipe them down with a wet cloth due to the dust that is collected on the artificial flower. You can even choose to store them in the drawer or cupboard, and only bring them out when friends and family come over to visit. That way, it does not take up space on your dining table or coffee table, at the same time it saves you the work of wiping them down. These flowers will likely last a few years, hence you wouldn't need to be spending on flowers annually, which saves costs!
#3 Cost-effective and eco-friendly
Artificial flowers can be cheaper than real flowers that are being imported from overseas. Moreover, real flowers need to be air freighted because they wilt quickly, and they might not be able to make it until your wedding day. Imagine the amount that you will have to order: for the table arrangements, photo booth decoration, to be worn on the grooms and bridesmaids et cetera. It would be a disaster if you received a large order of flowers that are already wilting before your wedding even begins.
On the other hand, artificial flowers can be conveniently produced in Malaysia, which already saves you the shipping cost and worry on the flower life. Furthermore, shipping emits carbon that causes global pollution, specifically air pollution that results in cancer, heart diseases and lung diseases. Another bad side of purchasing real flowers internationally is that a high amount of pesticide and harmful fertilisers are used in order to produce highly demanded flowers, which leads to more global pollution if no corrective measures are taken. Hence, local-made artificial flowers are always the better choice for you and the environment.
#4 Convenience in transportation
Artificial flowers are sturdier and less fragile in comparison to real flowers. They can be stored in closed boxes and cases without being damaged. They are so easy to be carried around, even taking them in and out of the country is not a problem at customs. You can take them anywhere for photoshoots, alongside the beautiful backdrop from a location overseas as they complement one another. Worried about causing wrinkles to the artificial flower and damaging its shape? No problem, you just need to use a hairdryer to blow dry it from the top, then the bottom, and it will go back to its original shape, as good as new.
Real flowers are an issue if you want to purchase them overseas because:
● It can be messy because you have to remove the soil as it isn't allowed on the plane and into another country without going through specific procedures.
● It is impossible to keep it in a suitcase while you travel from one place to another because the flower will definitely wilt while it gets stuffy inside.
You might need to temporarily substitute the soil with wet cotton to moisturise the plant, and make sure that it's placed at a position or in a special case that provides air flow so that the flower can last until your arrival.
Troublesome? If you value convenience that comes with beauty, artificial flowers will be your best option.
#5 Do not cause allergic reaction
Many people in the world suffer from pollen allergy, which occurs when they breathe in pollens that are travelling in the air. During an allergic reaction, patients will sneeze, have watery eyes and a runny nose among other symptoms. That's the last thing you want your family members to experience in the comfort of your own home. Additionally, you do not want to ruin your guests' day when they come over for a party. You'll be hearing someone sneeze the whole time during a long conversation, and they wouldn't be able to have a good time when their bodies are feeling unwell. Besides the pollen in flowers, pesticides used for growing the flowers may also cause an allergic reaction from patients.
To avoid causing discomfort to patients with pollen allergy, it would be best to have artificial flower arrangements at home or as wedding decorations at the event venue. This way, nobody would have to feel uncomfortable at important occasions like birthday parties or wedding events.
When it comes to finding artificial flowers in Malaysia, Sun Energy Floral offers an expansive collection of flowers that are bound to impress you. We even have artificial flower accessories such as vases and decorations to beautify your flowers and your home! Do visit us to look at our array of display, you will undoubtedly find something that you like!