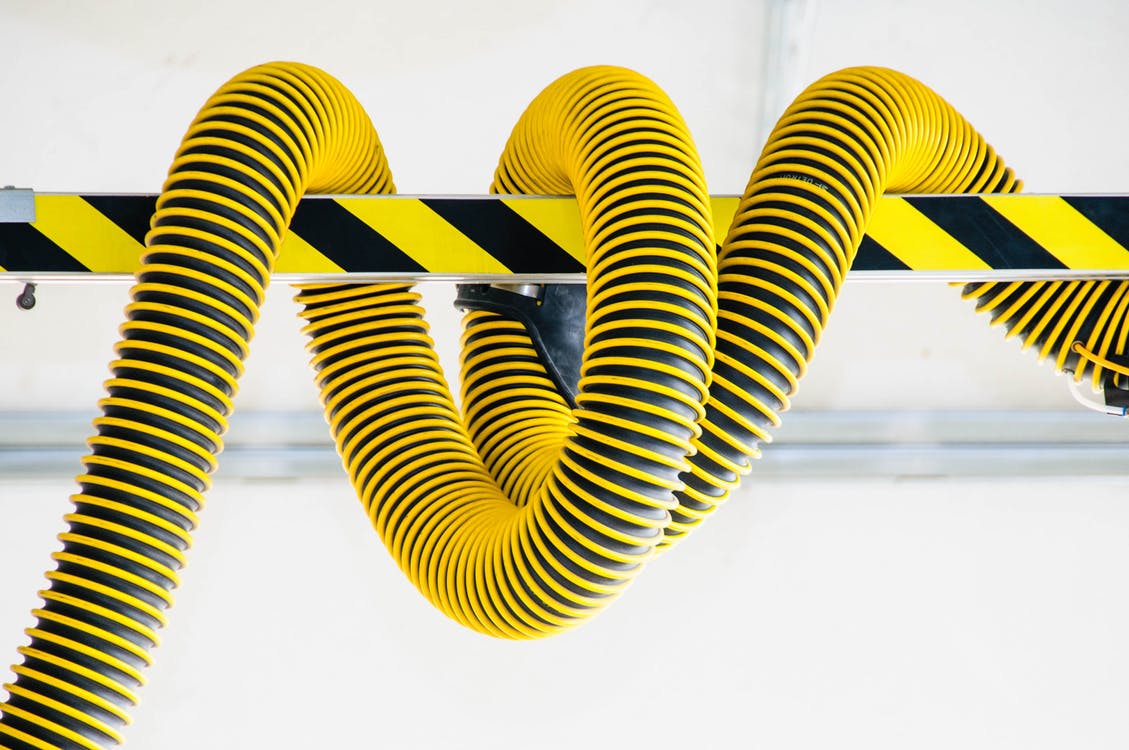 Hose and coupling products are used widely in industrial sectors, mainly oil and gas, agriculture, automotive, construction and many more. There are so many types of hoses and couplings made for different industries, each with a specific use. Composite hoses, PVC hoses, ducting hoses, quick disconnect couplings, camlock couplings are some of the products that WT Hose & Coupling Sdn Bhd offers as a supplier in Malaysia.
Composite Hose
A composite hose is made out of a few linings of various materials such as polypropylene, PTFE or Hostaflon. Its internal and external wires are of stainless steel 316, galvanized steel, aluminum or special coated steel, which makes it very durable. Its multiple special layers make it very flexible compared to rubber, also easier for manoeuvring and handling. At WT Hose, we can customise the layers with cold and heat-resistant materials for special applications in Malaysia. Custom-made designs according to clients' needs are available as well, while conforming to international standards.
Apart from being fatigue-free and less ageing compared to rubber hoses, it's highly resistant to chemicals, suitable for transporting dry chemicals. Composite hoses are also compatible with many types of chemicals while keeping the transported medium contaminant-free. Hence, they're commonly used in fuel & oil, fluids, industrial gases and petroleum industries.
The outer part of a composite hose is made of a few layers that help to maintain maximum strength, durability and flexibility. The PVC-impregnated fabric cover makes the hose tough and protects it from corrosion and attack by various liquids and UV radiation. Ship-to-shore operations always require composite hoses due to the maritime environments and rough handling conditions. WT Hose & Coupling Sdn Bhd offers composite hoses in accordance with international terminal guidelines and PED regulations for ship-to-shore and shore-to-ship transfer operations. Composite hoses are meant to last long as well, averagely from 18 to 36 months.
Stainless Steel Flexible Hose
WT Hose & Coupling Sdn Bhd is one of the prime suppliers of stainless steel flexible hoses in Malaysia. We supply various types of stainless steel hoses that come with corrugations, within the lengths of 6mm (1/4') and 300mm (12'). The annular corrugated hose body offers flexibility and a tight core assembly.
Stainless steel hoses are suitable to be used in a wide range of temperatures from -270°C to +700°C. Their flexibility compensates the thermal expansion and contraction in the piping system that's due to extreme temperatures. Furthermore, their fire-resistant and moisture-resistant properties make them hoses of high physical strength. For these reasons, stainless steel hoses are largely used in oil and gas refineries and industrial boilers. Good corrosion characteristics, resistance to abrasion, penetration and damage allow this type of hose to have a long life as well. Hence, pulp and paper mills, fertiliser industries and pharmaceutical industries are highly dependent on stainless steel flexible hoses.
If corrugated hoses are not braided, they tend to elongate when pressurised above a certain level. A layer of stainless steel braiding needs to be added on the outside in order to restrain longitudinal expansion. The braiding is highly flexible and exactly follows the movements of the hose, which increases the internal pressure strength of the hose. We can even add two or three layers of high tensile stainless steel AISI 304 wire braiding for a higher pressure rating.
Quick Release Coupling
Quick release couplings are also known as "quick disconnects (QD's)" or "quick connects" and are designed for fast, tool-free connections and disconnections of hoses and pipelines. It's one of the simplest couplings that function with a push-and-pull method. This type of coupling will automatically seal itself when disconnected, which prevents any leakage of fluid or gas. Quick disconnects replace laborious threaded and flanged connections, saving time and money.
Quick release couplings come in many types of materials, such as galvanised steel/ zinc-nickel, stainless steel, brass and the like. Different styles and features are available as well, featuring single shut-off and 'straight-through' versions. The quick release couplings that WT Hose supplies include flat face couplings, flush face couplings, non-spill or dry break type form of single shut-off, double shut-off , valved and non-valved (plain coupling), poppet style, ISO A and ISO B quick disconnects etc. Our product designs all conform to the MIL-C-51234 standards.
Daybreak, non-spill couplings are known as flat face couplings or flush face couplings as well. They are sliding sleeve style hydraulic quick disconnects that can connect with virtually no air inclusion or disconnect with little or no spillage. On the other hand, general purpose, poppet style hose coupling is a type of valve that stops fluids from flowing once two parts are separated from each other. This multipurpose hose coupling is one of the most used quick disconnect styles, commonly used in industries like oil and gas, petroleum, construction, agriculture and such.
Camlock Coupling
Highly recognised as the most cost-effective quick disconnect solution, camlock couplings have an easy-to-use design that is widely used around the world. It consists of two parts – a male adaptor and female coupler. The female coupler has two cam arms that should be pressed down simultaneously when the male adaptor is inserted into the coupler. During this process, only hand pressure is enough to connect two parts together without using any tool.
Camlock couplings (also cam and groove), are available in sizes of 1/2″ to 6″, and 8″ upon request only. They come in various materials such as stainless steel 316, brass, aluminium, and PP in both NPT and BSPT thread, with other materials upon request. WT Hose's high-quality camlock couplings are manufactured based on the US Military specifications MIL-C-27487, suitable to be used in various industries in Malaysia.
Camlock couplings have different advantages according to their materials. For example, aluminum camlock couplings are resistant to chemical and abrasion, making it compatible with water and petroleum products. Stainless steel camlocks are highly resistant to most liquids and chemicals, and they do not contaminate the medium transported. As a result, it's most appropriate for the food and beverage industry. Brass-made camlocks do not corrode easily, which allows it to have a longer life. Hydraulic oils, coolants and gasoline can be used together with them.