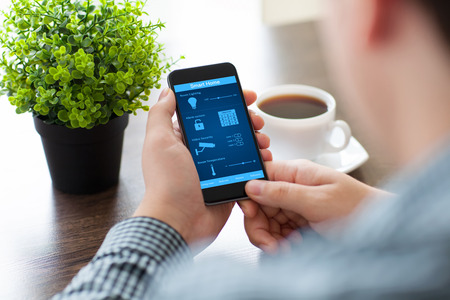 What Is High Performance Workstation?
What is high performance workstation? How we all could benefit from it? – are always been the most common questions asked by the majority of people. So here is the answer to clear all the doubts. High performance workstation is a computer system which designed to be used in business and professional work that require intense calculation and great graphic capability. It is the tool of revolution that normally built with an optimized function for high-end computing such as multitasking, visualization and complex data manipulation.
High Performance Workstation Categories
There are 5 types of high performance workstations that you should know in order to guarantee your job progression and achieve the optimal level of performance.
Storage Server
Storage server is an integral part of direct attached storage (DAS), network attached storage (NAS) as well as other storage networking. Supermicro storage servers are high-end storage systems that suitable for cloud computing environments, datacenter and enterprises of all sizes.
Benefits of Supermicro Storage Server
Supermicro storage servers are available in 1U, 2U, 3U and up to 4U. They offer high data-throughput as well as safe protection for bulk storage application. With the latest technology, this kind of storage system comes together with high efficiency power supplies, power redundancy and also cooling redundancy. Besides, the storage space can be further enhanced by using JBOD, so as to offer great capacity for large files, images and videos. Storage server makes the storage task a breeze. So, problems like space shortage with the traditional CDs, DVDs or thumb drive can be eliminated. With expanded storage as well as memory, Supermicro storage servers provide a stable and flexible solution to cater high density storage needs. Hence, storage servers are beneficial for business operators to protect their critical data as prevention is better than cure!
Motherboard
A motherboard can contain more than one processing units or cores. So with multiple processors, the computer system can run multiple programs smoothly at the same time.
Dual Processor Motherboard
Dual processor motherboard has been designed with great flexibility in order to make your work more effectively than ever before. Dual processor motherboard refers to a computer that contains 2 central processing units. A dual processor is roughly between the ranges of 50% to 60% faster than the single processor which resulting in improved multitasking capabilities and higher clock level. Each processor has cache space setup and RAM. Therefore, if you are having an application or a process running on processor 1, the particular application will only use the RAM of processor 1. In other words, the specific program won't affect the performance of processor 2, this is because the processes are separate between processors. Thus, if you own a dual processor motherboard, it allows multitasking at a higher level and your computer system will run more efficiently. Each of them is capable of supporting Intel® and Xeon®. All in all, with the right motherboard, it determines your personal computer's upgradeability and compatibility.
Server
Server is kind of workstation that specifically engineered to manage, process, deliver or share data to other computer over a local network. This is why server needs to be more reliable than any other computer's components. Documents can be easily and effectively shared and managed between employees because server is a central repository. Supermicro servers are improved with large bandwidth and latency to support the hot-swap. The servers are equipped with hot-swappable hard drives and power supplies to avoid interrupting the overall operations. So, with an extra power supplies and hot-swap feature, Supermicro servers offer an overall protection to avoid several major issues like sudden removal of data, device breakdown and more. In addition, Supermicro servers offer the maximum processing speed for the most complex compute-intensive applications, which enabling the employee to manage and retrieve the information effortlessly. This type of system is very useful in industry like media, entertainment, science and finance.
RAID
A RAID (Redundant Array of Inexpensive Disks) is a data storage system that allows 2 or more physical storage devices linked together and form a logical unit. One drive is considered as the active drive, while the secondary drive served as the mirror. The major advantage of RAID is that the data will not lose if one of the hard drive stops functioning, because the secondary drive will mirror all the data without turning the system off. RAID controller is a hardware device which responsible in managing the host system and storage system and presenting them as logical units. The RAID controller comes into play in the event of disk breakdown; it can be easily took part in data replacement. This controller will use the mirror drive for data recovery in order to prevent data lose and workflow interruption. It can be found embedded in the motherboard. Besides, it is usually comes with 2, 4, 6 or 8 internal SATA drive connectors. Therefore, RAID controller is crucial to the computer performance as well as data security.
High End Workstation
Talking about displays, high-end workstation graphics cards are one of the must-have items for media and also entertainment industries, because discrete displays are not a pleasant sight for all the users. Graphic cards can be integrated into CPUs, so as to improve the resolution. Workstation graphic cards can easily support multiple full high definition (HD) 1080p and even up to 3K, 4K as well as 5K displays. Besides, some of them are integrated with extra functions like fast rendering of 3D scenes, MPEG-2 and MPEG-4 decoding, video capture and others. Undoubtedly, high performance graphic cards are able to provide high quality visuals, fast loading and smooth frame rate that will suit many design, video, animation and high end graphics applications.
In a nutshell, high performance workstation is essential for all kinds of business and industries regardless of the scales. High end workstation is the perfect companion for all compute-intensive industries as well as media professionals. Those distinct features and capabilities are specially designed to accelerate specific workloads, including the most complicated projects or tasks. It is not only guarantees the job performance, but also gives you a lift to excel in your work and life.