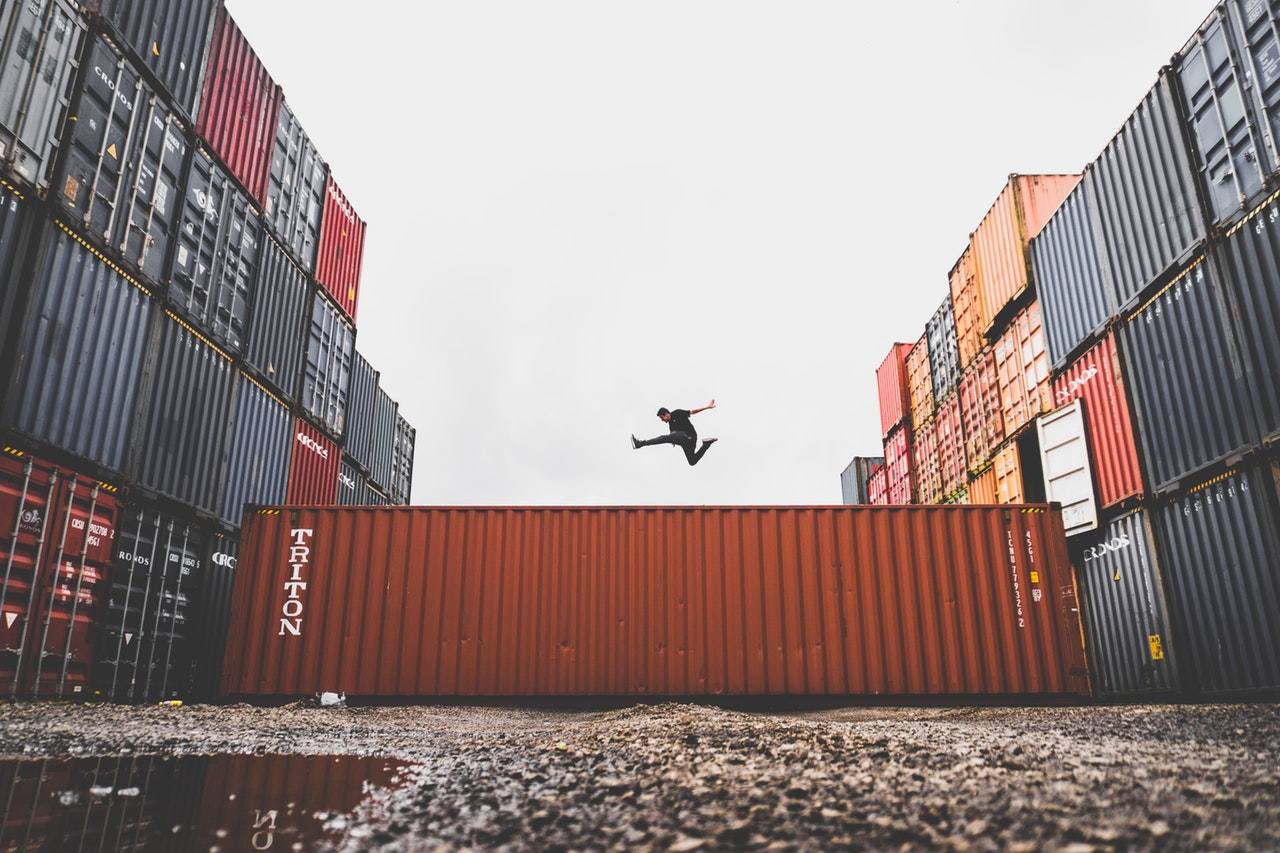 Benefits of Warehouse Management System
Malaysia houses a large number of logistics services providers for different industries, therefore proper warehouse management is crucial in this field of service so that the procedure is organised and systematic.
Many business owners are turning to warehouse management systems because it is more convenient and effective when it comes to managing all kinds of operations. Prodigynet, as a well-established provider of warehouse management software, offers you a range of warehouse software for all your needs.
There are many benefits that come with the use of warehouse management systems, such as enhanced security, improved transparency, organised process flow, reduced expenses and effective use of labour resources.
Enhanced security
WMS software usually requires each individual to have their own login ID and password so that each employee can log into their account anytime and anywhere. Every employee will have their own account containing specific information that can only be viewed by them. Thus, employees will be able to manage their own transactions according to their specific tasks.
A unique login ID and password enables employees to have full control over their own accounts and transactions, therefore preventing theft and other security issues, ensuring that all the important information are kept safe.
In this case, your barcode scanners and RFID scanners come in handy because by scanning these items during stock check, the data will be automatically keyed in to the WMS software, allowing employees and the supervisor who are in the loop to view them and make sure everything is in check. The scanners will be able to detect the quantity, location, operator and time of the item being scanned, so the whereabouts of the goods will be known at all times. Hence, the person in charge can detect any errors or unusual occurrences on the movement of items at an instant and proceed to solve it immediately.
Improved transparency
At present, the digital era enables us to do various things online and through the internet, making everything so much more convenient. Let Prodigynet help you with your warehouse management using our cloud-ready solutions, enabling you to access the system anytime, anywhere.
Our supply chain management software allows you to view everything online, with every step in the process stated clearly on your individual accounts. Besides employees, customers are also able to view and track their orders, further improving the whole purchasing experience. The location of the goods, the expected delivery and arrival time can be known, giving the customers a peace of mind, knowing that their purchased items are in good condition and in good hands.
Additionally, employers are able to monitor the overall operation process to ensure that everything is under control. They can also identify a problem quickly by doing an online check under the Prodigynet software.
Organised process flow
When your company handles the process smoothly, it will also enhance the customers' experience with you. Nowadays, online shopping is gaining popularity, therefore more and more people require shipping services locally and internationally. Customers will definitely want the quickest, safest and affordable service that they can get. In order to satisfy their needs and outshine your competitors, a warehouse management system plays one of the key roles that give you an organised process flow.
From the reception to the storing and shipping of goods, a variety of Prodigynet software modules will be able to help you manage your warehouse in an effective manner. Once everything is under control, the process will be smooth and tasks will be on schedule. This does not only result in efficient workflow, but can also ensure that customers are happy and satisfied with your service.
Reduced expenses
The Prodigynet warehouse management software assists you in all types of operations, which enables a systematic operation procedure that is online and always accessible. The system makes use of labour and space effectively, thus helping you to reduce operational expenses.
The tested algorithms of the system will be able to categorise the goods according to the date of expiration, or deadlines that should be met in terms of delivery. The system contributes the most in these cases especially for perishable items as it is best to ship them as quick as possible before it expires. These items will be put away or delivered early, avoiding wastage of resources and costs.
With the automated algorithms, the size of the labour can be reduced, thus saving costs for the company. Besides, human errors are greatly lessened due to the fact that the system is doing the work in place of the employee. Therefore, there is no need to hire a large amount of employees to supervise the warehouse operations. Furthermore, you can use this resource on other areas that can help improve the performance of your warehouse operations.
Effective use of labour resources
To ensure the labour force is not spending time on unnecessary tasks, our WMS software is able to allocate tasks to each employee so that time is not wasted, and the company is able to generate productive outcomes. The process of order picking, packing, allocation and delivery will be measured by the system in order to find out the most effective combination that works for your company. Of course, specific handling of special items will be taken into consideration as well by the system, therefore offering companies a more practical way for an effective use of labour resources. Once this is properly managed, the ROI of your company is sure to rise due to the reduction in unnecessary labour costs and an increase in production rate.
Customer satisfaction
Our supply chain management software ensures an optimised supply and demand chain because of the organised operational structure that it provides to your company. An organised system leads to a schedule that is on-time, allowing less waiting time for both supplier and customer. Hence, your company will be able to deliver the goods on time while minimising errors on item delivery. Once customers receive the right items before or at an expected arrival date, customer satisfaction is most likely achieved.
At times, penalties will be given when suppliers do not meet certain requirements in terms of delivery, labelling, packaging et cetera. A WMS helps to reduce all these mistakes, thus improving the overall performance of your service. Happy customers mean that your company's reputation will increase within the industry, leading to more sales and business growth for your company.