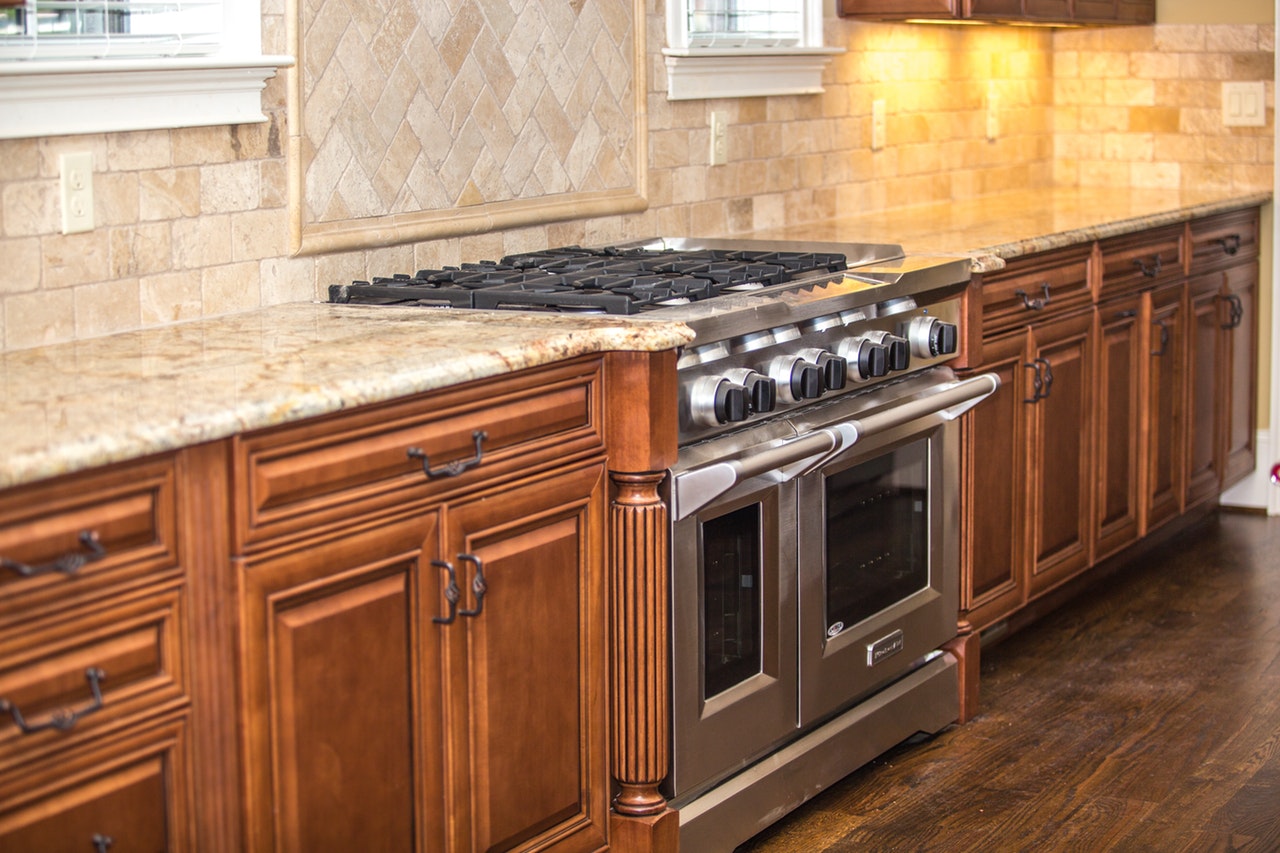 Best Stainless Steel Kitchen Equipment In Malaysia
Introduction to Stainless Steel
Stainless steel has many advantages such as its long-lasting appearance, anti-corrosion characteristics, hygienic properties and durability. These qualities of stainless steel make it the ideal material for a lot of kitchen tools.
Hui Dat Trading Sdn Bhd offers a range of stainless steel kitchen equipment in Malaysia such as bain-marie, fridge, stall, sink table, kwali range, water boiler and so much more. As a well-known commercial kitchen equipment supplier in Malaysia, Hui Dat Trading Sdn Bhd supplies only high-quality products to our clients who come from different industries, mainly in the food & beverage line.
Bain-marie
For individuals who are operating their business in the F&B industry, a bain-marie is an essential kitchen equipment that acts like a double boiler, either used to cook food or keep them warm before they are served to customers. A bain-marie is very useful as it offers space to store cooked food while maintaining their temperature so that it does not get cold. Even if you prepare the meal early, it can be kept until operating hours.
Hui Dat Trading Sdn Bhd offers a few types of bain-marie like the two-tier overshelf, three-tier overshelf and the curry warmer. Our stainless steel bain-marie are long-lasting, therefore frequent and thorough cleaning will not easily damage them. These bain-marie are not easily scratched when they collide with other hard objects, hence they are very durable and appropriate for long-term use.
Besides, you can choose to install lamps in the tiered bain-marie to keep the top part warm and to make the food look more appealing. If the glass overshelf is unnecessary for you, other non-tiered bain-marie are available as well. Some of our bain-marie are inclusive of a signboard at the top, so you can display the type of cuisine that you offer to your customers.
Stall
Stalls are commonly found in hawker centres and restaurants in Malaysia, where food like roti canai, char kuey teow, burgers and other types of local cuisines are made. As a stainless steel stall supplier, we have a variety of stalls such as stalls with a glass display shelf, hot plate, canopy, burner, ice bin and more. From the most basic stainless steel stall to more complex ones, Hui Dat Trading Sdn Bhd has it all to satisfy the needs of different customers.
Our stainless steel stalls do not rust and corrode easily, so it does not matter if the stall comes in contact with water all the time during food preparation. Its anti-corrosion properties allow sellers to have a peace of mind, knowing that their food is always free from bacteria and germs caused by rust.
If you're looking for stainless steel kitchen tables in Malaysia, we would recommend these stalls that work as a hygienic and convenient table for you to place your food. The stalls that come with a hot plate enable you to cook your food easily without the need of a pan. These hot plate stalls are very helpful, especially for roti canai sellers because they can use the hot plate to cook their food easily as it provides a wide area for cooking without any difficulties. Glass shelf displays are required if you want customers to know what you are serving; whereas the canopy or Ajiya awning that some stalls have allows you to be sheltered from the sun and light rain while you cook up meals.
Sink Table
If you have businesses in the food and beverage industry, you are most likely to need a sink table for cleaning purposes. From washing tables to double-bowl sink tables, we supply a wide array of stainless steel sinks in Malaysia.
Our washing tables provide a big space for dish-washing, if that is preferred when employees perform cleaning duties. On the other hand, our single-bowl and double-bowl sink tables are in smaller widths, but they are deeper so you can stack the dishes or soak them in water while washing them. The sink tables with tiered shelves are a convenience to your employees because washed dishes can be placed temporarily on the shelves, thus increasing the speed of the cleaning process. Furthermore, some of our sink tables have a bottom shelf, so you can keep tools like new sponges and dishwashing liquid for easier access later.
Stainless steel sinks can last very long because of its alloy properties. Scratch-resistant and anti-rust, these sinks are unmistakably a worthy investment for your business. They can also be cleaned easily with certain solutions and cloths that do not leave any stains behind, so you can rest assured that contamination will not occur. This ensures that your dishes are hygienic, and customers will not have to worry about the cleanliness of your plates, bowls and cutlery.
Stove
In order to prepare hot food, you will require the right kind of stove depending on the type of food that you sell. Our stove range is comprised of burner stoves, tandoori stoves, griddle stoves and barbecue stoves.
Depending on the size of your business, Hui Dat Trading Sdn Bhd can recommend the right size of burner stove that you need. From 1-burner stoves to 4-burner stoves, we have various sizes of burner stoves for your business be it small or big. We even have models that come with a shelf or an exhaust hood, saving you the trouble of choosing and purchasing a separate hood.
In a multi-racial country like Malaysia, it is the difference in culture that enables us to enjoy a wide variety of traditional food. In the light of this, we offer cement-body tandoori stoves to people who are running a mamak business in Malaysia. They come in 2 sizes, one big and one small, which cater to all kinds of mamak businesses no matter the size.
Our griddle stove is best suited for those who need to prepare food like roti canai, paratha, fried eggs, pancake and so on. During peak hours, it might be a hassle to have a few small pans cooking up similar items, and this is where the griddle stove comes in handy as you have a larger pan surface for cooking. It is also easier for you to watch over the food so that they will not be overcooked.
The barbecue stoves that we offer come in 2 models: the multi-purpose barbecue stove and the one that's specifically designed for barbecuing lamb. They both come with wheels, and a bottom shelf for the placement of barbecue equipments. However, the barbecue stove for lamb has an additional spit to hold the meat while it is being roasted above the grill. With our barbecue stove, you will be able to cook any type of food with ease.
Water Boiler
Tea, coffee or cham? These are some of the most common drinks that Malaysians have in the morning and afternoon, which makes our breakfast complete. You will need a water boiler if you offer hot beverages to your customers.
Hui Dat Trading Sdn Bhd, one of the biggest suppliers of stainless steel kitchen equipment in Malaysia, provides all kinds of water boilers to those who need it for running their businesses. We have gas and electrical water boilers which are in different designs, but they are equally good in quality mainly because of the stainless steel material. The gas-generated water boilers usually have 2 compartments that you can fill up with hot water, and they come with 2 flap covers that enable you to scoop water out of the tank. On the other hand, the electrical water boilers that we offer come with taps so that you can easily fill up mugs and cups when preparing drinks for customers. Most of them come with steel legs; short ones to be placed on tables and long ones on the floor. Our high-quality stainless steel water boilers are long-lasting, so you do not have to replace them for a long period of time, therefore saving costs.