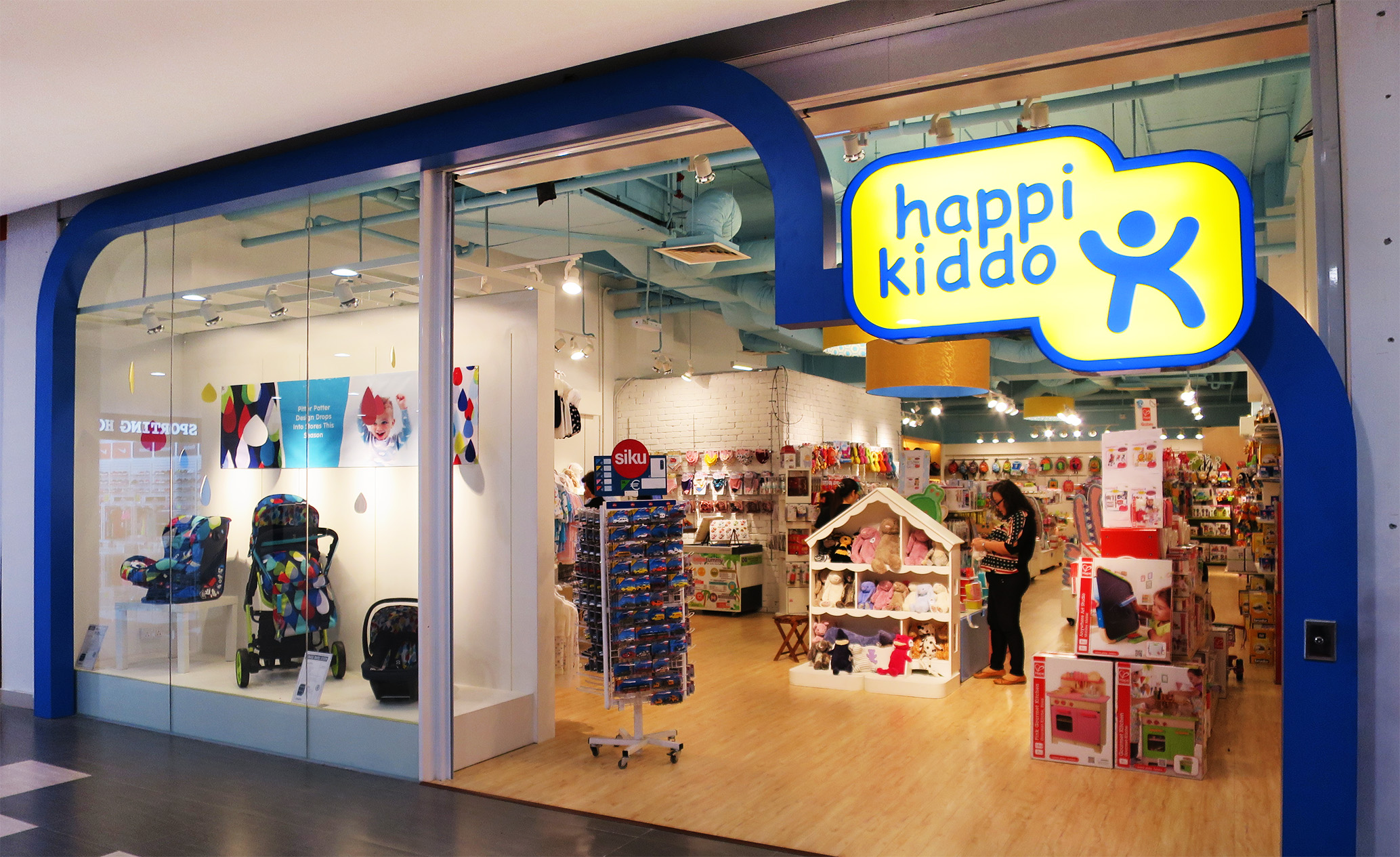 What you can get from baby online stores
At present, online shopping is very common on a global level, including Malaysia. There are so many things that you can shop online, such as clothes, grocery, gadgets and even baby products. happikiddo.com is one of the popular baby online stores in Malaysia where you can purchase tonnes of baby and mommy products conveniently.
Being a parent is really tiring because it isn't easy to take care of children. Some parents have to work or run errands during the day, and take care of their children at night, which is even more exhausting. Hence, happikiddo.com has made shopping for baby products easier in Malaysia through their online store. What are some of the items that you can find on happikiddo.com?
Baby cot
A baby cot is the first bed that a baby will truly own in their earliest stage of life. It can be important to get a baby cot of good quality so that it gives the child the best comfort. Also, its durability enables the baby to use it until they grow out of it. happikiddo.com offers a range of baby cots with different shapes and sizes so that you can choose one that best suits your requirement. One of happikiddo.com's best baby cot is the Stokke® Sleepi™ Bed which can be used for many years because of its strength and the support for 0 to 10-year-old children with the additional Junior Extension Kit.
Breast pump
Breastfeeding is part of pregnancy, where a mother's body is capable of producing their own milk for their babies. If mothers get tired from breastfeeding, a breast pump is the most useful tool to help them. Mothers can use breast pumps when their breasts are too full of milk, instead of waiting for the baby to be hungry. Furthermore, the milk expressed can be stored for use on another day, hence it's very convenient. Even when a mother is away from her child, they will still be able to drink the mother's milk. By using a breast pump, mothers can also take a break while other family members feed and bond with the baby.
Car seat
In Malaysia, it is common for people to drive their own vehicles as a mode of transportation. Safe driving is emphasised everywhere, but emergency brakes or accidents are unpredictable, so a baby car seat is essential for families with babies. A car seat like the Britax First Class Plus Car Seat protects the baby from hitting any harmful objects in the car, while helping to reduce impact during collision. This car seat is fit for babies and children with a maximum weight of 18kg. Additionally, a car seat also prevents the adult from having sore arms from holding the baby in the car.
Stroller
When bringing babies outdoors, whether for a walk or to the mall, a stroller can be a great help. All the stroller needs is a push, and parents can spend long hours with their kids outside without tiring out their bodies. Furthermore, carrying babies for long hours may also hurt their parents' backs easily. It's better to let the stroller do most of the work.
happikiddo.com provides a wide array of strollers with different features such as adjustable seats that can go higher or lower, foldable (into a square), 2-in-1 travel system that can also function as a car seat and many more. You'll be able to find a stroller that best fits you and your baby on our online store based in Malaysia.
Bathtub
When it's shower time for the baby, a bathtub is so much more convenient than carrying the baby in your arms. By placing the baby in the bathtub, you're shifting some of its weight onto the bathtub, so your arms won't be so tired. For babies who are older, the bathtub could be a miniature pool for them to bathe happily.
The Rotho Top Bathtub has a unique shape that fully supports the baby's body in both ends. The infant seat provided prevents skidding while the armrest enables the adult to rest their arm while bathing the baby. This high-quality bathtub is made of recyclable polypropylene and free from chemical harm.
High chair
A baby high chair is mostly used during their meal times. It has all the necessary safety features to ensure the baby doesn't fall from it. The baby high chair also restrains the baby from leaving their seat until they finish their meal. If you have an older baby, they can eat on their own while you have your meal next to them. One of our bestsellers – the Akarana Baby Toru Convertible High Chair, is very useful with multiple features. Not only is the chair convertible to a high or low position, it can also be easily dissembled into a travel bag and taken anywhere even when you're travelling out of Malaysia. Its waterproof and anti-stain fabric allows parents to clean them up easily.
Mattress
To ensure that your baby gets the best comfort when sleeping, you'll need the right baby mattress for them. The baby mattress is part of a full set that should include the blanket, comforter, fitted sheet and even a baby pillow. happikiddo.com's Malaysian online store offers these baby products for a good night's sleep for your child. The
Stokke® Sleepi™ Mini Fitted Sheet protects the mattress from moisture, keeping the mattress clean even if there is an overflow in the baby's diaper. This fitted sheet is also Oeko-Tex standard 100 Class 1 certified, thus it's free from harmful chemicals that can cause discomfort to babies.
Cup
Baby cups are really useful, especially when babies do not have big hands to get a good grip on normal cups. The baby cups can be filled with any type of beverage, such as milk, juice, soft drinks etc. Its curved shape allows babies to have a better grip on the cup while they suck on the pointed tip. happikiddo.com offers baby cups in various cute and funky designs, suitable for parents who want a cool baby cup for their children. With the air-tight lids and small opening, your kids won't spill their beverages easily, which means there is less work for parents.