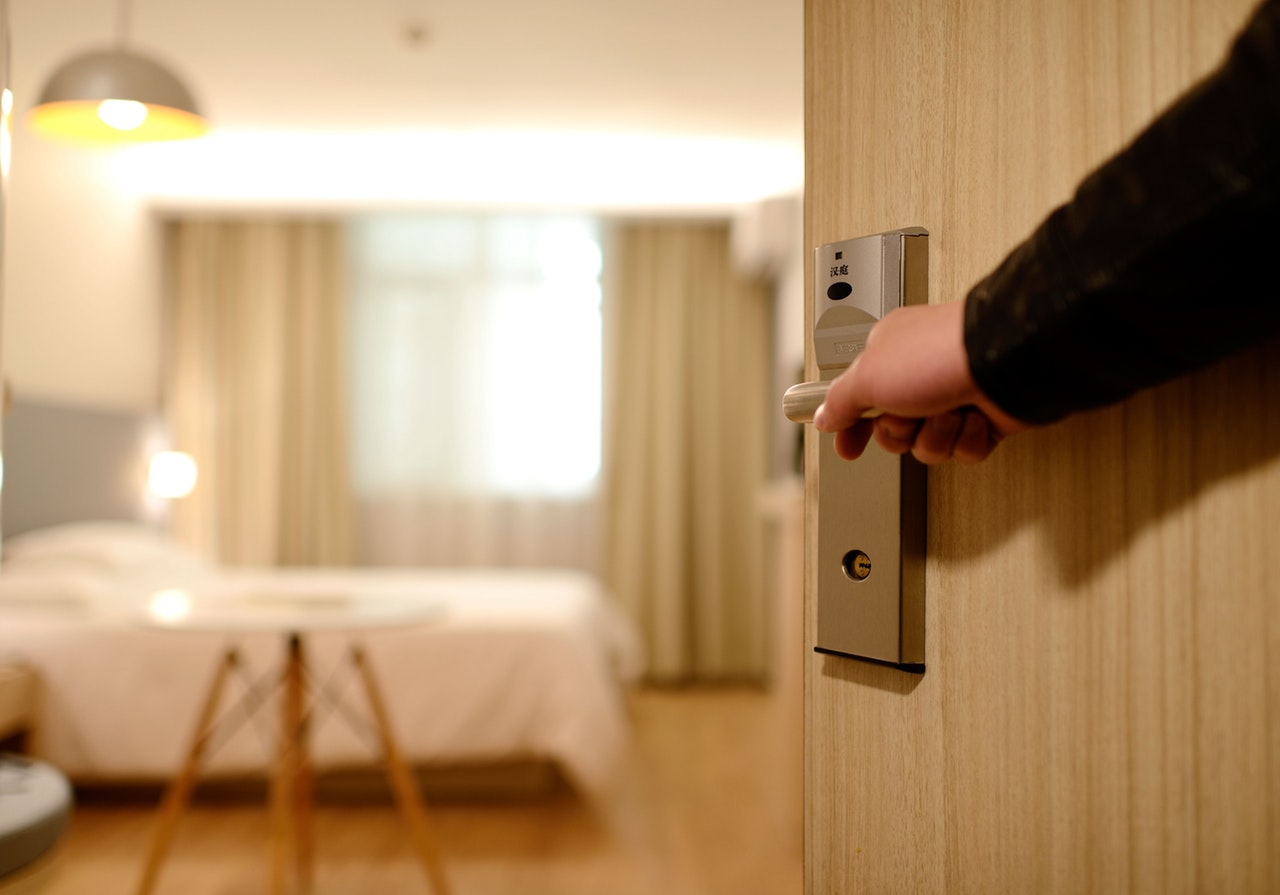 When traveling, your guests expect to relax and be safe. They don't expect that they will come back to their guesthouse after a long day of tours, only to find their room broken into and their valuables missing.
This is why as a hotel chain or an owner of a guesthouse, you should invest in quality safety mechanisms. Other than safety, comfort is the next thing guests look for in a hotel or guesthouse. Small luxuries like minibars and hair dryers can go a long way in making a guest's stay more pleasant.
Below, we have outlined some of the best hotel equipment you can purchase today and why each of them adds value to your hotel.
Vingcard Locks: Show Guests You Care & Win Their Trust
Travelers often have valuables that include cash, passports, and expensive jewelry that needs to be stored away safely. This is where Vingcard Locks prove to be of necessity:
● It is the first security measure for any room.
● It allows only those with the key to enter the room.
● It's a tried and tested means of keeping thieves out of hotel rooms.
Combined with other security measures like hallway cameras, and RFID technology, guests can rest easy knowing that they can securely and firmly lock their doors without fear of intrusion.
RFID Door Locks: Sophisticated Security Technology for Your Clients
RFID door locks, sometimes referred to as keyless entry systems have been used in hotels and guesthouses since the 80s. They allow guests to use specialized tags to gain entrance into their hotel rooms.
Key Features and Benefits of RFID Door Locks
Why are these door locks excellent for security?
● They use sophisticated technology to capture important data such as what time guests enter or leave rooms and verify who entered a room.
● Furthermore, many people prefer to carry the smaller RFID cards than keys. Some hotel chains have even adopted the modern use of wristband RFID tags for guests.
● It makes it more convenient for guests to enter and leave their rooms, and also reduces the risk of losing their entry passes.
Wall-Mounted Hair Dryer: The Extra Comfort Everyone Appreciates
Even if a guesthouse offers basic accommodation, guests are more likely to come back and use the services of that hotel if the place puts an effort in making the guest's stay more comfortable.
Extras such as wall mounted hair dryers may not seem like much but can be the things that turn a guest's heart towards a place.
Benefits of a Wall-Mounted Hair Dryer
● A wall mounted hair dryer helps you save space in the bathroom. This particularly great for small spaces.
● It is safer for the guests since there are no hanging cords that guests can potentially trip over. It also reduces the risk of getting electrocuted, as most people prefer to dry their hair straight after taking a shower or bath.
The models we offer provide enhanced airflow and have noise reducing capabilities. They also have a sleek style and removable lint filter which can be emptied by your service staff on their daily cleaning routines. Our wall mounted hair dryers also feature safety switches which mean that you will save on power costs when the dryer is not in use.
Indel B Mini Bar: Convenience and Comfort Right When They Need It Most
Nothing says home quite like walking up to an Indel B mini bar and taking out an ice cold drink after a day spent sightseeing. This is the feeling you want your guests to have: to look forward to coming back to your hotel.
Benefits of Having an Indel B Mini Bar
● Your guests won't have to worry about first having to stop by the bar downstairs to get a drink before heading on up to their room.
● A fully stocked mini bar at their disposal will make your guests feel at home in your establishments. This is why you can never go wrong with investing in an Indel B mini bar.
The best resorts, hotels, and guesthouses are made better thanks to the simplest amenities.
Things such as door locks, wall mounted hair dryers, and minibars may seem like obvious necessities, but many guesthouses lack these basics. Make your guesthouse that much more special by investing in your guests' safety and comfort today.
Guestserv offers some of the leading security systems for guesthouses and hotels in the country. For a more detailed catalog of hotel supplies in Malaysia, be sure to check out our website (www.guestserv.com). Don't hesitate to get in touch if you would like to know more about any of the products mentioned in this article.