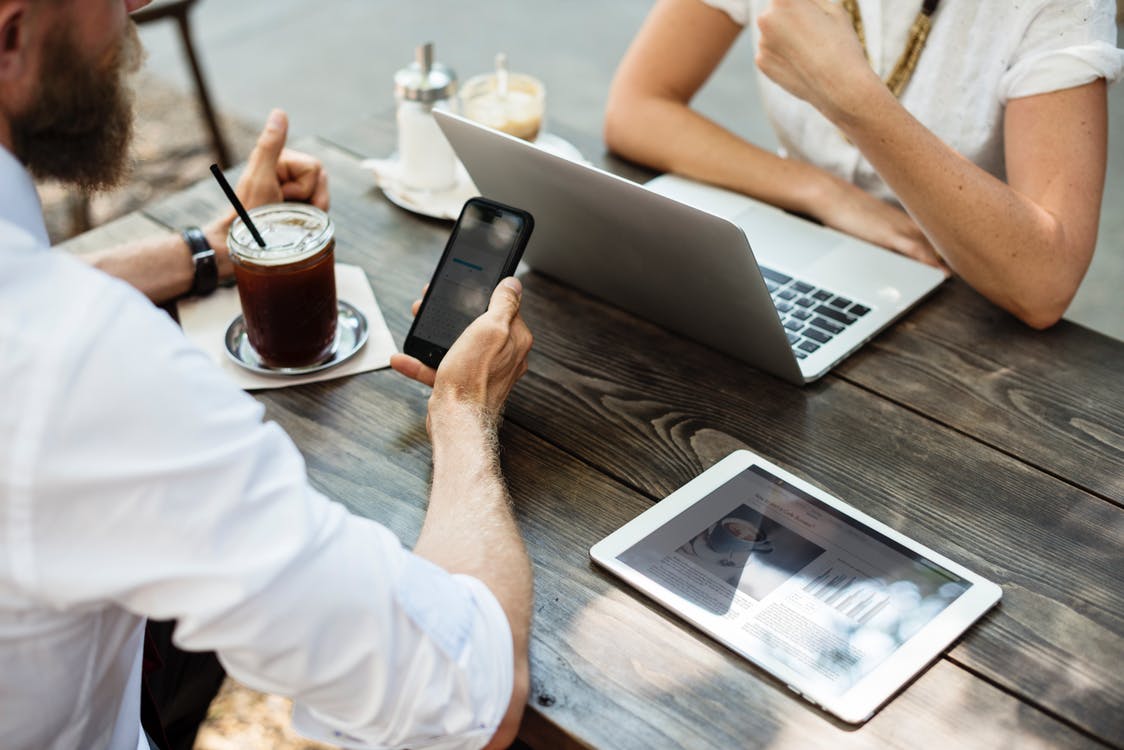 Peer-to-peer (P2P) lending, often abbreviated as P2P lending, is an online marketplace that connects borrowers who are seeking finance with investors who are willing to invest in loans. The enormous growth of P2P lending in Malaysia has reshaped the financial market by creating a win-win situation for both investors and borrowers. Meaning that, borrowers receive the fund to fuel their business and the investors can diversify their investments across a wide spectrum of loans. Wondering how the P2P lending works? Below are the 5 questions you need to ask about Malaysia's P2P lending.
5 Questions to Ask
1. How does it work?
P2P lending works differently from the traditional financial institutions. Without the involvement of middlemen like bank or investment firm, P2P lending platforms connect borrowers directly with the investors. The entire process is relatively easy for both investors and borrowers.
Be it an SME business loan, invoice financing or business startup loans in Malaysia, borrowers can easily gain fast and reliable financing. Through P2P lending, borrowers can access to a large network of potential investors by filling up all the necessary details such as personal information, credit history, nature of the business, loan requirement and etc.
As for investors, they can browse the listings and search for the qualified individual. Investors may choose to fund either one specific loan or diversify the risk by investing among different borrowers. In addition, the interest rates vary widely, for instance, borrowers with the highest credit score tend to receive lower interest rates and vice versa.
2. Who are the borrowers/ investors?
Each P2P lending platform encompasses a wide variety of borrowers, typically an individual or a company. As expected, there is almost impossible for investors to take the risk of loaning money to unknowable borrowers. Before investing, it is important for investors to know who the borrowers are and what the loan purpose is. Besides, it's no surprise that borrowers tend to have different financial needs such as the desired interest rate, loan amount and loan tenure. Mostly, start-ups appear to be interested in P2P lending, due to their limited credit history and operating history, which often being rejected by the financial institutions. Also, there are plenty of investors can be found in the P2P lending platforms as the rising popularity of P2P lending platform in Malaysia has made easier for every individual to become a lender and earn a respectable rate of return.
3. What are the major types of loans available in P2P lending platforms?
There are 3 major types of loans available in most of the P2P lending platforms:
• invoice financing
• SME business loan
• business startup loan
Invoice financing is a short-term financing solution where business owners can receive immediate cash to pay their outstanding invoices. Another benefit of getting an invoice financing is that business owners can run their existing business smoothly and efficiently. Further, SME business loan is one of the most popular products in Malaysia's P2P lending platforms as it can be used for a variety of purposes such as working capital, business expansion, equipment purchases and more. Through P2P lending, SMEs are able to gain fast financing to expand their businesses. To date, P2P lending has become the main resource for business startup loan. With this type of loan facility, new start-up companies can maintain positive operating cash flow, making it considerably easier for them to conduct their own business.
4. Is P2P lending safe for borrowers and investors?
P2P lending is safe. With advanced security and verification measures, borrowers and investors' identity will be kept safe as well as to ensure the accuracy of the data. Just like any other financing platform, P2P lending comes with its own risks. However, the risks can be identified as well as minimized. For investors who are new to this online marketplace, it is better to diversify the investment by lending money to various borrowers at different interest rates. And rather than invest the large sum of money in one single loan or borrower. By doing so, investors can reduce loss in the event of default. For borrowers, the P2P lending process is safe. As long as borrowers repay the loan in full and on time, there will be no impact on their credit score.
5. What are the pros of P2P lending?
P2P lending has several benefits. By eliminating financial intermediaries, the process of borrowing and investing in P2P is significantly faster and easier. Everything can be done online without the need to visit bank personally. Unlike traditional banks, P2P lending is gaining a lot of popularity as there is much less documentation required, which means that the entire process can be completed in less time and with minimum effort. Generally, borrowers may get a lower interest rate compared with traditional bank loans. Next, P2P lending is beneficial because borrowers can easily get approved for finance and borrowers with bad credit tend to have more opportunities to obtain the financing they need.
Other than that, investors have the freedom to choose to invest in the borrowers or loans that match their preferences. In other words, investors can decide how much risk they are willing to bear, for example, the higher the risk, the higher the rate of return. In order to protect investors from serious losses, one single loan can be funded by several investors. All in all, P2P lending in Malaysia offers alternative high return investment options for investors and lowest interest rates for borrowers.