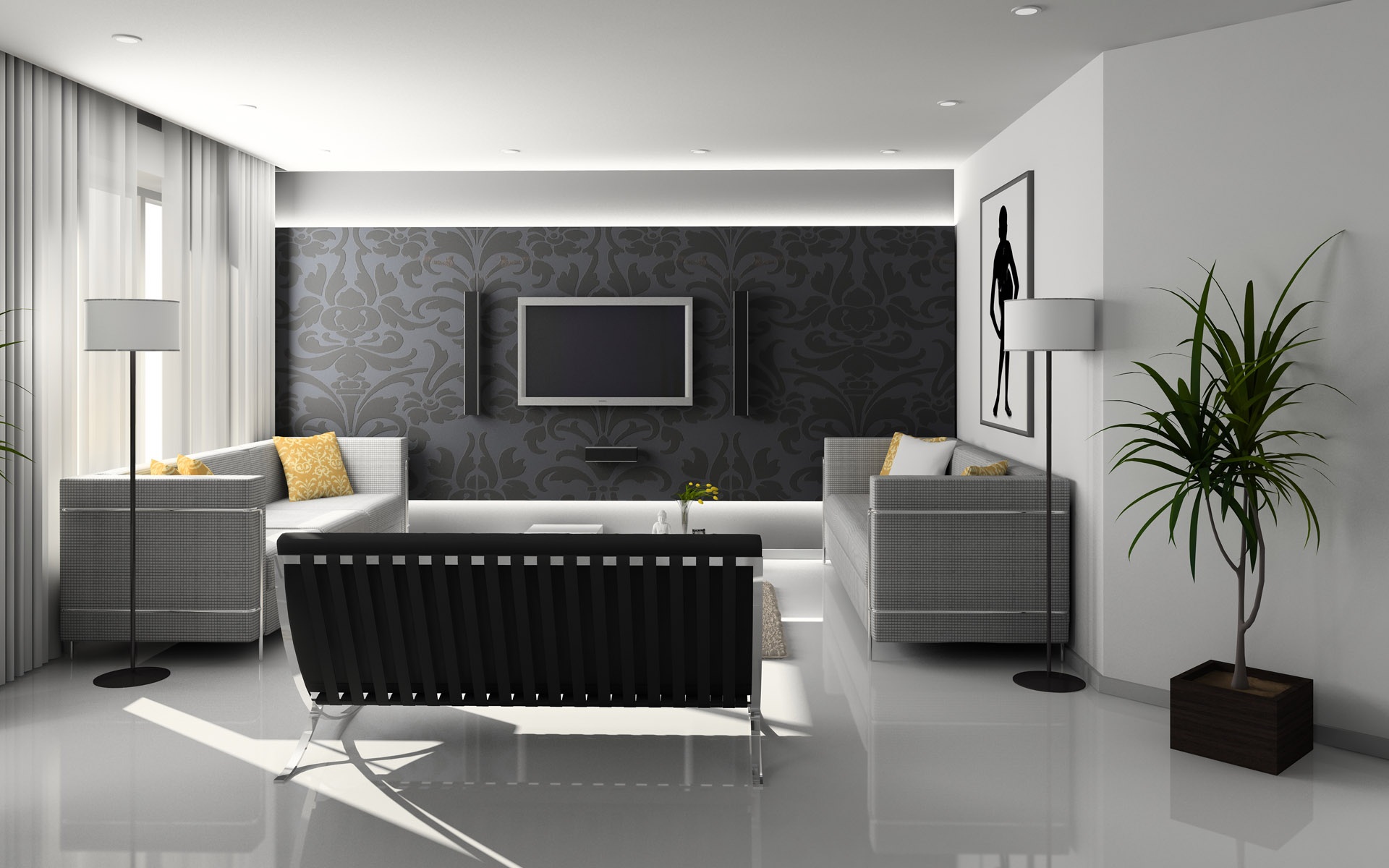 Interior design has become an integral part of a building, be it a terrace house, a store, a restaurant, a mall or an office. Interior design is needed to make people feel comfortable in the space that they are in, combined with the presence of art, while maintaining its functionality.
One of the very popular interior design styles that is currently still on the rise is the minimalist design. A lot of restaurants and cafes that have recently opened apply this design style, which gives a clean and crisp appearance to the whole space. The minimalist design often requires neutral colours such as white, grey and black to complement its simplicity. The lightings and furniture used are very bare and light in terms of appearance to prevent the room from looking overcrowded. Similar to how the name sounds – minimalist, the décor is reduced to the bare minimum, providing visitors with a sense of space.
In recent times, condominiums have become a primary option for people who are looking for homes as they are convenient, affordable and include proper facilities for families. The minimalist design style is suitable to be used as the interior design for condominiums due to their small capacity. According to the layout of your condominium, designers of B&N will be able to provide a minimalist design for your home that suits your taste. Moreover, this design style is fun to work with especially when every inch of space is crucial for creating room.
Industrial-themed interior design is a fresh concept that is also widely used for different businesses such as cafés, offices, retail outlets and many more. Industrial office interior designs give employees and visitors something different to look at and feel when you compare it to the usual office interior designs consisting of white walls and white desks, which may seem a little dull.
More and more young people are getting involved in the corporate industry, and we have to admit that the interior design of the office is one of the things that the younger generation will take into consideration when looking for a job. Industrial office interior design is very trendy, which suits the taste of the younger generation vis-à-vis how they are always up-to-date with the latest fashion in clothing, food and design.
Industrial office interior design usually consists of unfurnished brick walls or cement walls, paired with concrete cement floors to give off the feeling of being in a warehouse. Ceilings are made high, while simple light fixtures hang from it. Some of the types of lightings that complement the industrial interior design are fluorescent lights or rustic light bulbs with yellow light that have exposed wires. Additionally, pipes and ductworks are also visible in the space to present a very original and rugged appearance to the office. Of course, for an office, glass walls can be installed, alongside long wooden tables for meeting rooms. This formal yet chic setting is ideal for modern corporate settings.
The modern interior design style is one that's also becoming really common when it comes to choosing interior design for homes, offices and even retail outlets. By modern interior design, we mean neutral colours: if you opt for light colours, it would be white, cream and beige; if dark colours are your preference, black and dark grey would be your options. Keeping the colour palette simple is the key to this design. A modern style is sleek, yet it is timeless.
The modern style has been applied in many retail outlet designs especially for fashion apparel, accessories and furniture retails. The interior design of every store is of course, different depending on what they sell, and how they would like to present their brand. The interior design of the store is very important to your brand name as it represents who and what your company is, while expressing your brand's identity to your customers.
The modern interior design style is suited for retails that would like to present themselves as high-end brands that are considered more luxurious. Imagine black display tables with shiny surfaces and metallic silver borders in a retail store that is brightly lit by white LED lights, and a row of shoes are neatly displayed on the table. That would be ideal if you would like to promote your brand as classy and modern.
Contemporary interior design style is very similar to modern style, and is widely applied in different spaces as well. Home or office interior designs that are contemporary tend to have elements that belong to the current trend, such as matte and marble table tops which are popular this year. On the contrary, the modern interior design style is one that has been set and it comes with a list of general characteristics.
If you have a contemporary style-themed office in mind, B&N would be able to provide you with the best office interior design that you wish to achieve. Contemporary style interior design means fitting current design trends into the interior of your office, while keeping it simple and elegant. Contemporary style requires neutral colours like beige, cream, white and the like. The whole idea of contemporary is to keep it clean and simple, but if you would like to add a pop of colour to the space, bold-coloured items such as a blue armchair, a red vase or a yellow standing lamp are things you can consider placing in your office.
Contemporary styles vary from one another, it can be really crisp and simple, yet it can be on the extreme side without creating a cluttered and messy look. Let's say you would like your office to look artsy, you can place a pop-art wall décor or a piece of contemporary style sculpture in the office, and make sure that there is lighting above it to accentuate its presence in the specific space.
Balinese interior design style is gaining popularity in recent years as clients are opting for a more relaxed and tranquil environment for their homes. A home is after all, a place of comfort, where you are sheltered from the rain and shaded from the sun; at the same time protected from the hustle and bustle of the world outside. Our team of expert designers will be able to give you the best home interior design according to your desires. Clients who are interested in the Balinese interior design style should come on over to B&N to consult with us because we would like to help bring your dream house to life.
Balinese style generally uses a lot of wood in their designs, such as wooden pillars, wooden floors and wooden benches. When you think of Balinese style, remember that there is always nature involved: plants, bamboo, wood and sunlight. Balinese style homes are usually lit up by natural light, paired with a wooden interior and greenery in the surroundings, which makes it the best place to just relax your mind and your soul.
To create more ambience, white voile curtains are used, bringing a light and crisp feeling to the whole house. Wooden furniture used for this purpose are usually made out of teak wood or rain tree wood, which are water-resistant and crack-resistant respectively, even where there is a difference in climate.
These wooden items are not only beautiful, yet very practical for Balinese-themed homes. When you choose a Balinese interior design style for your home, your comfort becomes our priority.
B&N Interior always welcomes you, whether it is a house renovation or a desire to build your lovely home, we are ready to give you the best that we can.