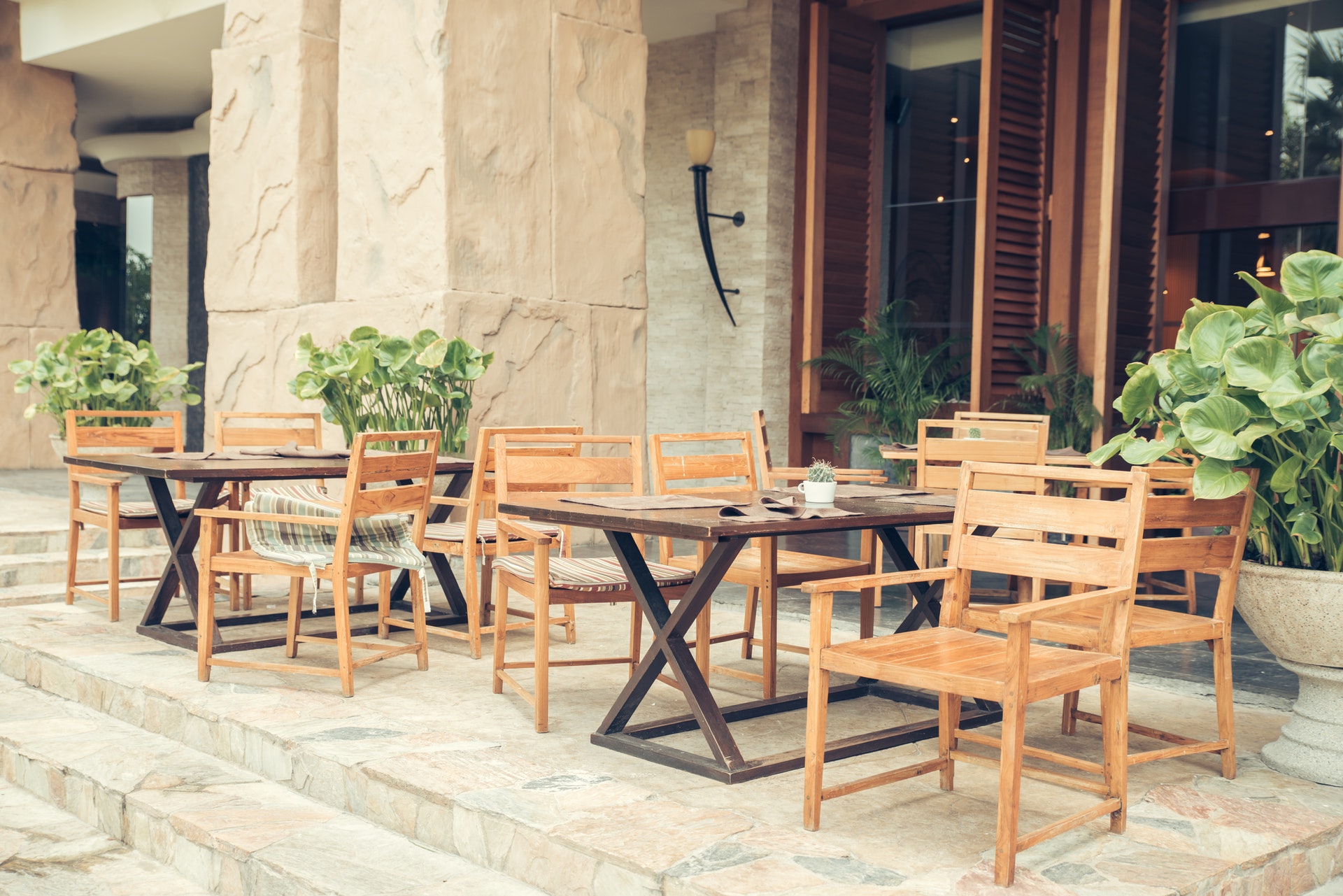 When you have a patio, a garden or even a spacious balcony, it's a good idea to place some outdoor furniture for all kinds of purposes. When we live in a country of tropical climate like Malaysia, we can frequently sit outdoors as the temperature is always warm. Whether it's for having breakfast, or sipping a cup of kopi while reading the daily paper, these outdoor furniture sets will be able to serve you well for many years to come.
Material
One important thing to consider before you purchase outdoor furniture is the material that it's made from. Let's talk about outdoor furniture that's meant for your garden or patio. At Tabula Rasa's online furniture store, you'll be able to get synthetic wicker furniture and rattan furniture, which are popular choices of outdoor furniture among our clients in Malaysia.
Rattan is a material that's abundant in tropical countries like Malaysia, Australia, Indonesia and the like. However, Tabula Rasa obtains high-quality rattan in order to produce outdoor rattan furniture that's durable and long-lasting. Rattan isn't only beautiful, but it's water-resistant and light as well, which makes it easy to move the furniture whenever needed. Rattan is also very comfortable as it's not heat-absorbent, so it keeps you feeling cool while you're sitting on the rattan furniture.
Our synthetic wicker furniture is made in Malaysia with each weaving intricately created, and they are ideal for outdoor use. Also known as resin wicker, its benefits are endless. It is anti-rust, stain resistant, and UV-protected, hence the colour won't fade. These qualities make them great outdoor furniture because it can be used no matter rain or shine. Additionally, high-grade wickers are stain resistant, and it does not chip or break easily.
Size
Consider the size of your patio before purchasing outdoor furniture. It's best to get accurate measurements of the length and width of the space, so that you wouldn't be disappointed when the purchased furniture does not fit, or when it looks out of place. For example, if you buy an outdoor dining set that leaves no space for you to walk around the patio or garden, it would mean that it isn't the right set for you.
On sunny days, you may want to get a parasol to block out the sun while you have a drink in your garden or by the pool. Our premium-grade parasols come in squares and octagons. The heights of the parasols range from 2 – 4 meters. With measurements provided on our online furniture store, you can select the parasol with the right size for your home. This is to make sure it wouldn't knock over your potted plants or become an obstacle on the garden path once it's opened.
If you plan to get an outdoor bar counter system, you have to make sure there is ample space for your guests to walk around and hang out at the garden. Our bar counter system comes in a crisp, white colour and it matches easily with different styles of home interior design. If you often have parties or gatherings in the house, the TRP01007 PlusT® BARTOLOMEO Collection would be the perfect fit.
Design
The design of your soon-to-be outdoor furniture will affect the entire look of your house. We have a wide array of outdoor rattan and wicker furniture which usually brings a relaxed aura to your home, especially if you place it next to your garden or pool. A grey wicker outdoor sofa set evokes a luxurious yet laidback lifestyle, best suited for homes with neutral colours like grey, cream and beige.
If you're looking for something more ultra-modern yet not too bold, the TR14001 Contura Daybed would be ideal. Homes with a futuristic design are more likely to be able to accommodate this piece of furniture. Although it's made out of rattan weaves, this daybed looks like it belongs to outer space. A unique design of its own that's made from traditional materials, the TR14001 Contura Daybed is definitely one of a kind. It comes in white and dark brown, both offering a different character to your home, but beautiful nevertheless.
For something smaller due to limited space, the TR10009 Contura Patio Mini Stackable Set is a cute outdoor furniture set meant for having drinks or light snacks. Its pattern is somewhat similar to the TR14001 Contura Daybed but comes with a totally different function. If you require only a small and comfortable chair to sit on, you can opt for this weaved rattan furniture set. It also comes in a space-saving design – you can stack these 3 pieces together and insert a plant at the top, instantly transforming it into a outdoor planter.
Comfort
Everyone defines comfort differently. If you are a person who likes to laze on the sofa, you have to find out which one is the most comfortable for you. Outdoor lounge furniture sets are your best friends if you decide to sleep on them on lazy Sunday afternoons. Therefore, you'll need to choose them wisely. Every outdoor furniture sofa set has a different depth and length. To accommodate your height, choose an outdoor sofa that still offers extra space even after your body is entirely stretched out on the cushion. Do the same for a daybed, and make sure you have a space that's wide enough for you to stretch your arms out. Besides, when you're trying out the sofa, make sure you sit in the deepest part, and check to see if your legs are feeling comfortable in those positions.
A half-moon outdoor swing allows you to curl up snugly while reading a book. However, the type of cushion plays an important role in providing maximum comfort. Do you prefer a harder cushion or a softer one? You can snuggle better with soft cushions, but you'll be able to get up easier with a hard cushion. In the end, the decision is all up to you because your comfort is the most important thing.
Fabric
Outdoor fabrics are very different from indoor fabrics. Outdoor fabrics have to withstand heat, rain, wind and other harsh weathers. Sunbrella fabric is one of the highly-regarded fabrics un the market. Instead of traditional cotton, Sunbrella uses acrylic fibres that are UV, water, and fade-resistant. Long hours under the sun and rain will not cause it to fade or grow mouldy.
Some of our furniture sets come with Sunbrella as well, hence everything is covered when you purchase from Tabula Rasa Furniture.
Of course, there are other options out there as well, such as duck cloth and olefin fibre. Duck cloth, also known as canvas fabric, is made out of tightly woven cotton fabrics. It doesn't tear easily and can withstand harsh weather. On the other hand, olefin fibre is a synthetic fibre that's very strong, comfortable and fade-resistant. It acts as a good cover for your outdoor furniture because of its resistance to sunlight and stains. With olefin fibre as the upholstery, spilled drinks will no longer cause you any worry.