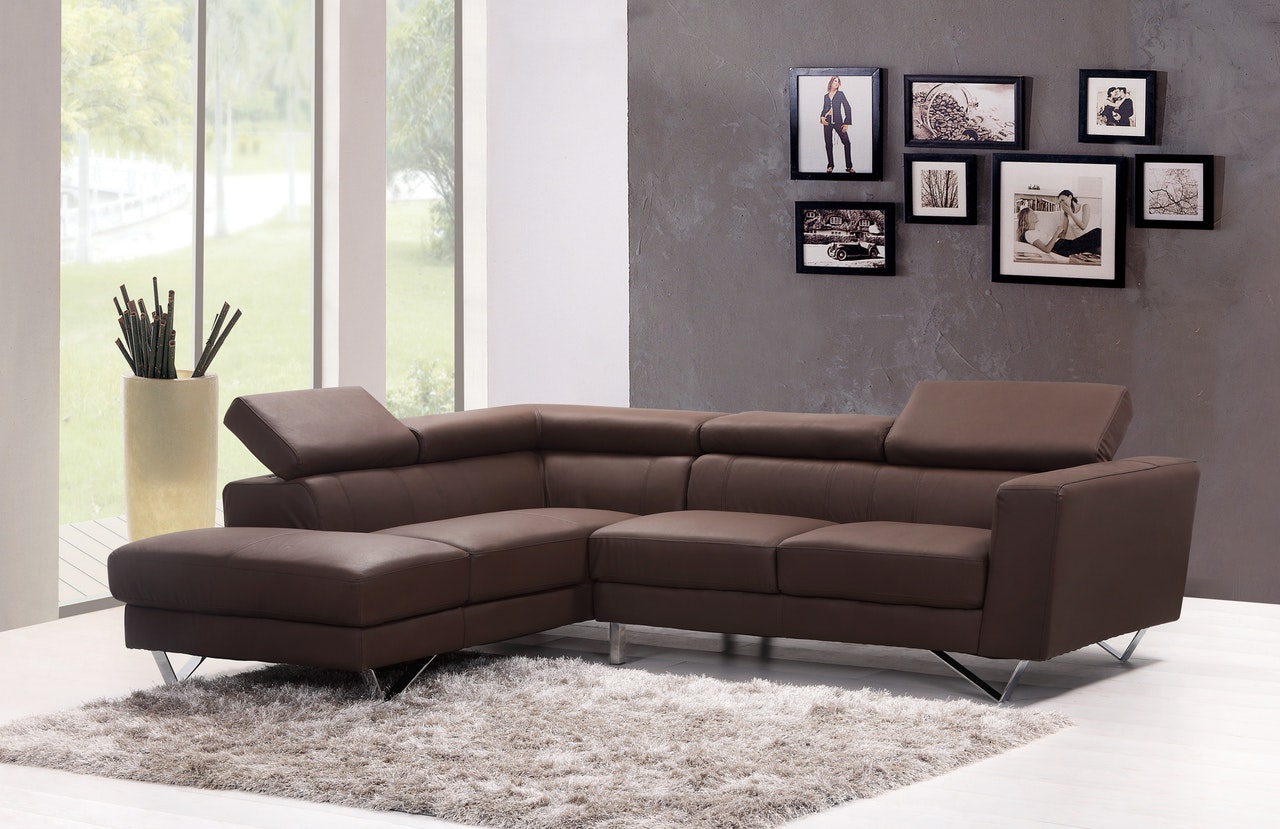 Top 7 Designer Items That Can Improve Your Home
"Home is where the heart is."
A phrase commonly used to describe that every individual needs a home to feel safe, secure and to feel like we belong somewhere. For a home to be truly a home, we need a concrete structure alongside an abstract family organisation. However, did you know that interior design and interior decoration are very important aspects for a beautiful and comfortable home in order for it to be uniquely yours?
If you think now is the time for an upgrade, here are top 7 designer items to help you improve your home from zero to hero.
Linds, as a renowned provider of modern furniture in KL, offers countless types of designer furniture that are one-and-only, designed by famous designers exclusively for Linds.
Designer chair
A proper home requires chairs. Chairs are exceptionally important in a home, especially for a space like the living room. Designer chairs in Malaysia are not hard to find, with Linds as your primary furniture supplier, you choose your furniture, and it's not the furniture that chooses you.
Linds' designer chairs are inclusive of:
● Lounge chairs
● Armchairs
● High-back chairs
● Rocking chairs
which come in all shapes and sizes.
Each of these chairs is distinct from one another, with carefully thought-out designs by creative designers. If you need a bold chair to complete your living room or even bedroom, one of the options is the Showtime Poltrona chair that comes with a bold and luxurious look, which offers a strong presence in the space. For something simple and relaxed to be placed in front of a television, Linds suggests the Tactile Armchair by Baxter, which is cosy and in bright yellow, appropriate for sitting through a movie with your snacks in hand.
Bed frame
A bedroom is the most intimate space of a home, because that is where most people find tranquility and comfort, especially while we sleep. For a peaceful rest during the night, quality furniture is essential to give you the best comfort that you deserve.
A stable yet modern bed frame would be ideal for bedrooms in modern homes. The furniture designers come from an international background with a vast knowledge in design, thus you can expect individual works that are top-notch and remarkable. One example would be the Tuliss Bed designed by Jai Jalan that comes with a modern and trendy appearance. A perfect fit for modern bedrooms, this bed is also bound to provide you comfort while looking stylish.
For something more rugged to place in an industrial-themed bedroom, we recommend the Summer Bed – comes in neutral colour tones, finished with soft leather, giving it a wrinkled surface, ideal for spaces with a chic design.
Bedroom Light
If you are looking for bedroom furniture in Malaysia, Linds can furnish you with all kinds of bedroom decorations that you need. Besides essentials like bed frames, lighting is also very important for a bedroom.
Lights that aren't fluorescent would be a good option for those who prefer a warmer vibe for their bedrooms. Depending on the theme of your bedroom, Linds has all kinds of hanging lamps to cater to your needs. Hanging lamps and suspension lamps are suitable for bedrooms when you want less light, yet need something prominent so that it stands out in the room. Linds offers contemporary-style hanging lamps that are best hung in neutral-coloured rooms with colours like beige, white, light grey etcetera.
If you prefer something without cables, we have bulb-like wall lamps that are directly connected to the wall, giving off a bright light that covers a smaller area, unlike fluorescents that are bright and light up the whole room. You can opt to install more than one wall lamp according to your preference. If you have a bigger room, you might install 4 or more lamps at one corner of your room, or even get more to distribute them evenly around areas that you'd like.
Dining table
Designer dining tables are one of the popular furniture here at Linds Furniture. You can own dining tables with unique designs that fit your dining area and your home. From small two-seaters to large tables that can fit 6 to 8 people, we can offer you the right size of dining table that is well-matched to your dining space.
Materials that make up different dining tables include:
● Maple
● HPL
● Steel
● Aluminium
which are also high-quality materials that are very durable.
The dining area is significant because a dining space is where families come together to have meals, and this is where we gather, talk and enjoy each others' company over food. It is wise to choose the size of your dining table according to how much space you have. A round dining table is suitable for all dining spaces because it does not create a feeling of limited space compared to rectangular or square tables which may require more consideration.
For example, a family comprising of 2 to 3 people would sit perfectly well at the Faz Inox square table that comes in white, black, bronze, navy, plum and so many more colours that you can choose from. On the other hand, the Galbés dining table which fits at least 6 people can be fitted into a larger dining space to seat a higher number of people.
Dining chair
Ever thought of getting dining chairs that do not come in sets with your dining table? It is actually not difficult to choose them.
Ways to coordinate the dining table and chairs:
● Use use colours to coordinate with the existing dining table
– white tables with white chairs, a grey table paired with white chairs, a wooden table with a few same chairs of different colours but in the same tone to bring more variety to the whole appearance.
● Do it according to the texture of the dining table
– a wooden table matched with wooden dining chairs; chairs containing steel elements will appear fine next to a designer dining table with stainless steel legs.
The aforementioned are simple ways to coordinate the dining table and chairs if you happen to get them separately or are trying to create something different with an old table and new chairs. However, rustic tables can also be paired with modern-looking chairs but it will take more of an effort and some creativity to make the mismatched pair look good. It may be a challenge, hence if you prefer to make things easy and avoid mistakes, then it would be better to stick to dining tables and chairs that have a common characteristic.
Outdoor chaise lounge
A patio would be empty if there is no furniture to fill up the space. Designer outdoor furniture is what you need to place in your patio, for a lively atmosphere where you can spend your free time relaxing alone or with family members.
A chaise lounge can be placed in your patio, or even next to a swimming pool for you to lay back and enjoy a lazy Sunday afternoon. If you are looking for a chair to place next to your pool, Linds recommends the Blau Chaiselounge, with a foldable backrest and white in colour to match the calming blue pool.
Placing a rocking chair in the patio is also a good idea. Appearance-wise, a rocking chair is different from a usual chair, therefore it offers something that is a tad different. Linds' Flat Rocking Chair by Gandia Blasco comes in white, bronze, sand and anthracite, which are all neutral colours that can easily match most patios, since a lot of patios are built with materials close to nature such as pebble stone-tiles and wooden pavilions.
Outdoor coffee table
Something vibrant and colourful would go well with the patio, such as the Aram Low Coffee Table. These handmade stainless steel wire tables come in bright colours that are fun for family gatherings, and it also adds a touch of colour to your patio.
For something smaller, you can consider our Stack Side Table that is suitable when placed next to your chaise lounge, rocking chair, or just any type of lounge chair. You can put a drink and a snack on the side table as you read a book on a beautiful day.
Other than square and round tables, one of the unique tables that we possess is the Adan Table that resembles the Moai, a truly exceptional design by Teresa Sapey. Imagine having a party at your patio or the poolside, with wine, cocktail and juices set down on the outstanding table. It definitely would elevate the mood for a party while enhancing the appeal of your entire home.