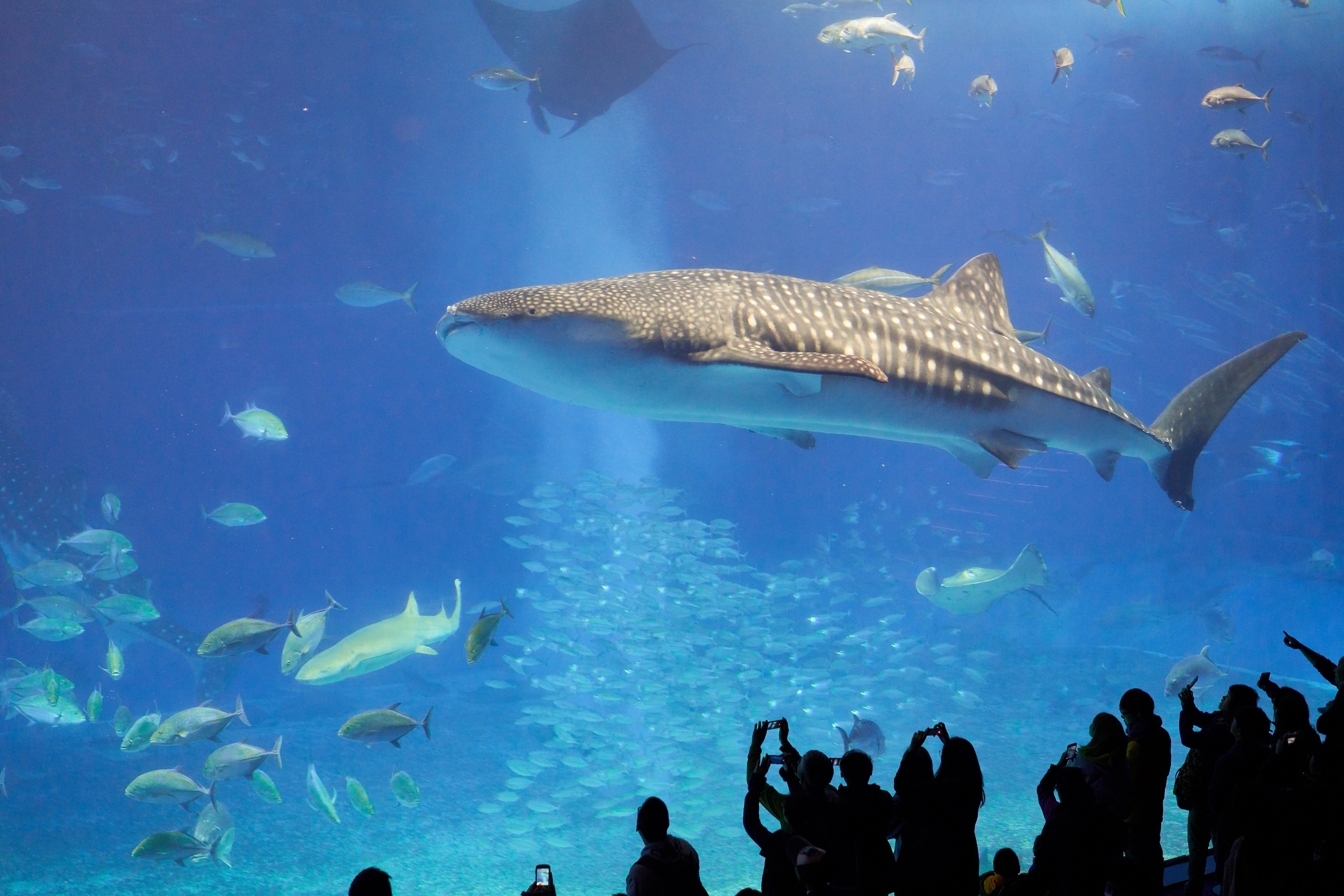 The Land of the Rising Sun is undoubtedly one of the most popular tourist destinations in the world. From the busy streets of Shibuya to majestic Mount Fuji, Japan welcomes millions of visitors every year. The Okinawa Prefecture has been receiving more and more attention lately. Located in the South of Japan, here are some of the places that you should definitely visit!
1. Shuri Castle
Okinawa was historically an independent nation called the Ryukyu Kingdom. The Shuri Castle used to be the royal palace of the Ryukyuan royalties. Located in Naha City, the castle has been proclaimed as a UNESCO World Heritage Site to signify its importance in Japan's history. The castle is easily distinguishable by its bright red exteriors which makes it a great place to take some Insta-worthy shots.
2. Churaumi Aquarium
Ever since it opened its doors in 2002, the aquarium has welcomed more than 2 million visitors so far. Being the largest aquarium in Japan, it is a part of the Ocean Expo Park in Okinawa. There is a total of 77 exhibits showcasing 26,000 different sea creatures from 740 different species. The main highlight of the aquarium is definitely the Kuroshio Sea, a massive fish tank that holds 7.5 million litres of water that houses whale sharks, manta rays and other magnificent sea creatures.
3. Diving
Okinawa has always been a renowned name among the diving community. Being located further away from the main island of Japan, Okinawa enjoys pristine waters. There are many world-class diving sites around Okinawa hotels that rewards divers with crystal clear waters and magnificent underwater sights. From the month of May to June, divers can even witness spawning coral reefs. Plenty of tour agencies will gladly arrange snorkeling and diving trips throughout the year for you!
4. Okinawa World
What other places to explore Okinawa than exploring the theme park dedicated to the prefecture its located in? Okinawa World is themed after traditional Okinawan culture. Architecture, food, crafts and music in the park are all poised to let visitors immerse in the culture and tradition of Okinawa. A major highlight of the Park is the 300,000-year-old Gyokusendo Cave. Visitors can take a stroll on the walkway to explore the depths and mysteries of a natural limestone cave.
5. Just Relax
Compared to other more "touristy" places in Japan, Okinawa enjoys a much more relaxed atmosphere. With plenty of places untouched by pollution, it is a great place for you to simply lay back and relax. Sometimes all you want to do is to just lay in your room and admire the natural sights and sounds of Okinawa. There are many hotels in Okinawa, Japan that offer a great place to stay in.
So did you find the list helpful? You should definitely consider putting Okinawa on your next trip to Japan. Let us know if there are any other places in Okinawa that everyone should visit! Make a room reservation with Okinawa Hotels now!