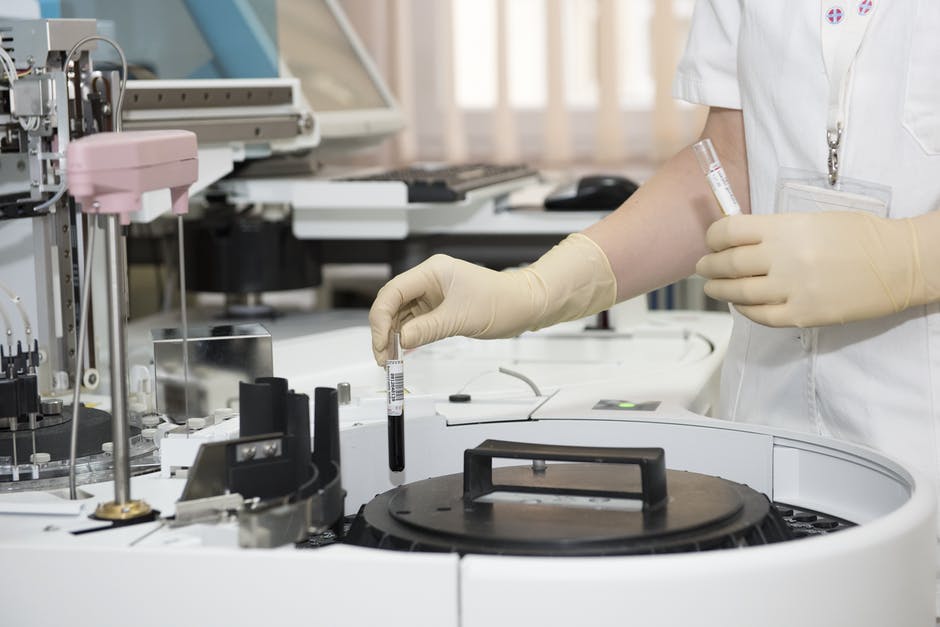 Accredited Private Hospital In Malaysia
Hospitals are undeniably disliked by many people, yet it's the only place that can save your life in terms of an emergency. A good hospital guarantees a lifetime care for your health, so it's important to make sure that you are in good hands.
Sunway Medical is a private hospital that was established in 1999 in Malaysia. One of their greatest achievements is being the first Southeast Asian hospital to be accredited by the Australian Council of Healthcare Standards (ACHS). Fulfilling the stringent requirements by the ACHS, this accreditation is a guarantee of SunMed being on par with Australian hospital standards. Quality and international benchmarking, patient safety, infection prevention and control and patient satisfaction are the core strategies used by SunMed to keep its healthcare quality in check.
Monitoring more than 200 quality indicators and benchmarking against international standards are ways in which Sunway Medical assesses its own performance. Apart from that, Sunway Medical strongly underlines patient safety during their treatment at the hospital. This includes protecting patients from healthcare-associated infections that can induce serious harm to them. Thus, SunMed goes the extra mile to reinforce the hospital's infection prevention and control team to keep you safe. Sunway Medical truly values feedback from patients, based on their experience before, during and after their treatment there. Patient satisfaction is a crucial guideline for the improvisation of standards, so as to better service you in the future.
Medical services
Offering healthcare services from A to Z, patients at Sunway Medical can rest assured that their health will be entirely taken care of by the hospital. From the smallest tests to major surgeries, SunMed has got you covered.
In our busy daily lives, sometimes we tend to be oblivious to things that matters most to us, like our health. In fact, the health of people close to us matter a lot too. Sunway Medical helps to take good care of you and your family members by offering various health screening packages. Wellness screening, health screening, heart screening, blood screening, fertility screening etc are some of the packages that SunMed can provide to its patients. Those who require a basic check-up can opt for the Women/ Men Basic or Women/ Men Wellness package which cover all the fundamental tests. Older people who have a high risk in coronary diseases should go for heart screening, blood screening or stroke screening as a safety measure. If the doctors detect something unusual in the tests, they will be able to take action immediately without further delays. An early detection increases the chance of saving a life.
Cancer centre
In 2016, according to the Deputy Health Minister Datuk Seri Dr Hilmi Yahaya, about 100,000 Malaysians are diagnosed with cancer each year. An estimation of 1 in 4 Malaysians suffer from cancer when they reach 75 years old. The top 5 cancers that affect Malaysians (male and female) are breast cancer, colorectal cancer, lung cancer, cervical cancer and nasopharyngeal cancer.
While cancer is a major cause of death in Malaysia, Sunway Medical stands by to help patients throughout this journey. SunMed is a recognised cancer centre in Malaysia, encompassing avant-garde technology to offer full support to those who are suffering from cancer. Many of our new machines are designed to provide non-invasive treatments to patients, alternatively using radiation instead to reduce the harm caused by cancer.
There are more than 100 types of cancers in the world, with the commonly known ones such as breast cancer, lymphoma cancer, cervical cancer, liver cancer, ovarian cancer, prostate cancer and leukaemia. No matter what it is, SunMed will assist you step by step in the process with our reputable doctors and certified nurses. With state-of-the-art facilities as a complement, patients will be well taken care of at Sunway Medical.
Private dialysis centre
At a generation where kidney diseases are becoming common due to factors like genetics and unhealthy eating habits, Sunway Medical seeks to offer the best solutions to these diseases. Most of the time, kidney diseases will lead to Chronic Kidney Disease (CKD), a condition where both kidneys are severely damaged and unable to function. When the kidneys cannot clean and filter your blood, produce urine and control blood pressure, your life is at risk. Therefore, the proper solution is to undergo haemodialysis.
Sunway Medical Centre is a private dialysis centre in Malaysia, offering comprehensive dialysis treatment for patients with kidney failure. Patients are required to come to SunMed 3 times a week for dialysis, and each session lasts for approximately 4 hours. With 20 dialysis treatment bays and 14 dedicated staff, SunMed operates its dialysis centre very efficiently. SunMed caters to all the patients' needs including a light snack during their dialysis sessions.
The haemodialysis department at Sunway Medical Centre offers easy access to the car park, so that it's convenient for old or disabled people to travel from one place to another. Regular patients are also provided with free parking. The department operates from 7am to 9pm, 6 days a week, with an on-call team that's ever-ready for an emergency.
Top cardiologist in Malaysia
A healthy, beating heart is so important. To know that your heart is still beating means that you are still alive. Many people take their healthy heart for granted, until the point where they are diagnosed with cardiovascular diseases. Hence, it is important to get a heart screening every few years, starting at the age of 20. People who have a higher risk in cardiovascular diseases may require a more frequent heart screening. Sunway Medical Centre offers extensive heart screening packages for people of all ages. This is an important step to prevent cardiovascular diseases or for the early detection of symptoms.
If you happen to be diagnosed with any type of cardiovascular disease, don't panic because SunMed is home to the top cardiologists in Malaysia. Dr Teoh Jun Kiat, Dr Yoon Lai Lan, Dr Samuel Ong Boon Leng and a team of recognised cardiovascular specialists will be able to help you treat and cure your heart-related disease. Possessing the best experts and ultra-modern machineries, the Cardiac & Vascular Centre at SunMed promises a safe, hygienic and skilled treatment for your heart. When you're with SunMed, you're in good hands.