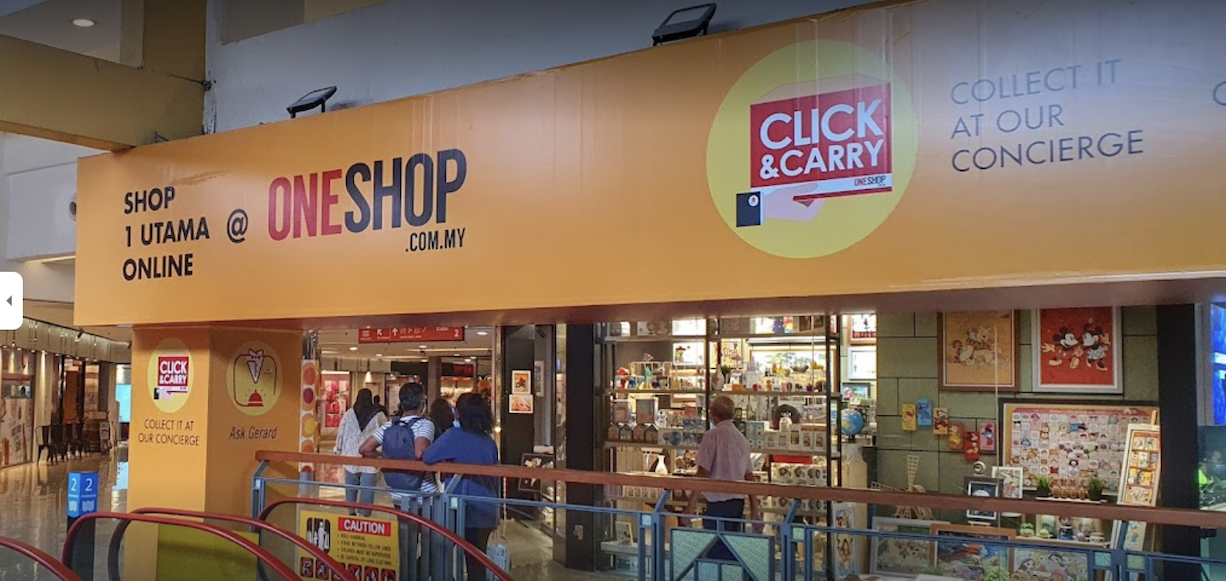 Have you ever thought about shopping in one of the biggest shopping malls in Malaysia, but you are just too lazy to go out, or you may be located out of the area. Well here is some good news for you, the biggest shopping mall in Malaysia – One Utama is now the first online shopping mall in Malaysia too!
ONESHOP was launched to make shopping easier and more convenient for everyone. You can literally shop in the many shops and outlets in One Utama, all from the comfort of your couch. For you couch potatoes out there, here is another excuse for you to stay indoors even more. 
Revolutionizing shopping, ONESHOP has also arrived in a timely manner. The pandemic is ravaging countries worldwide and shoppers may fear being exposed to the deadly virus while shopping. Shopping malls are one of the most densely crowded areas anywhere and it makes sense for people to avoid it during such times. Shopping from your favourite online e-commerce platform is just not the same as shopping from an online shopping mall like ONESHOP. It delivers the same retail experience that shoppers have come to expect and enjoy. 
The pandemic may be a threat to your health, but some shopaholics find it even more difficult to be unable to shop to their heart's content. Being the biggest shopping mall in Malaysia, it is without a doubt that having many choices is an understatement. Shoppers will be literally spoilt for choice as ONESHOP offers an online shopping experience like no other. 
If there is one thing that Malaysians love more than shopping, it is shopping during discount season. The best thing about ONESHOP is that you get year-long deals that are exclusive to the platform, so that shoppers can always be in the discount season. This makes sure that shoppers always get the best deals and offers that stores have to offer. Other than that, ONESHOP is also venturing into food delivery as well. If you crave that particular store in One Utama, well ONESHOP has got you covered as well. 
Online shopping malls are no longer a thing of the future, and it is probably here to stay, just like how we learn to coexist with the virus, Malaysians are slowly opening up to the concept of online shopping malls. In fact, more shopping malls may even start to adopt this approach as people remain wary of going out. ONESHOP is now offering the best delivery rates, or if you prefer to, a click-and-carry pickup service is also available. 
Find out more about ONESHOP here!