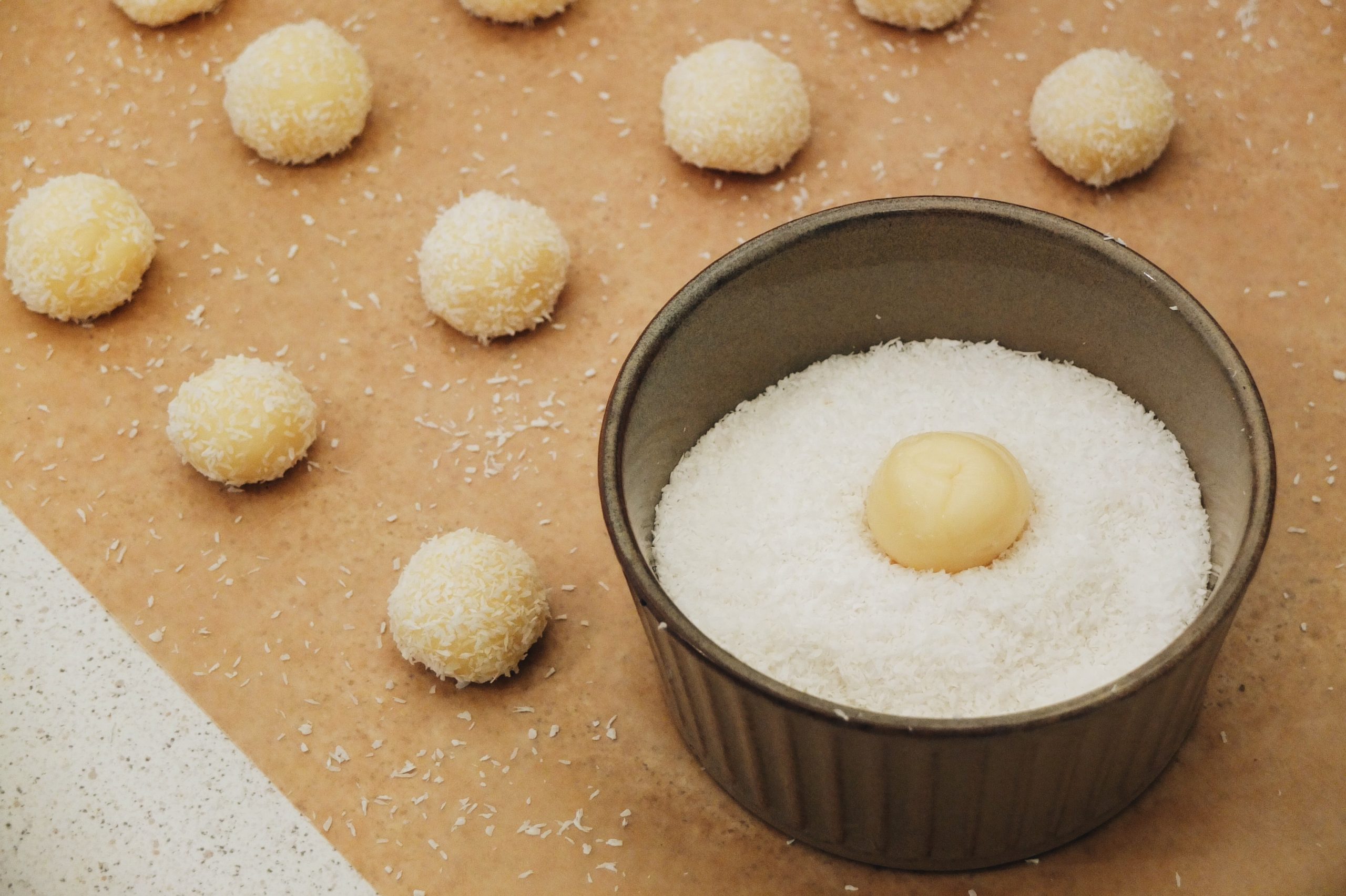 Did you know that even with coconut sugar, you are able to produce a lot of delicious delicacies in Malaysia. Palm sugar paste is interchangeable in cooking and baking with its sultry and rich flavour, best suited for both savoury meals and desserts.
From the sap of nature's best friend, palm sugar paste is made after it has been extracted from flower buds and boiled down. There are a range of colours for palm sugar paste including pale golden to rich brown, and due to its largely unrefined nature, palm sugar is not only less sweeter than cane sugar but also contains vitamins and a hint of minerals. Palm sugar paste can be found in Malaysia and throughout Southeast Asia in both savoury and sweet dishes including Coconut and egg jam (kaya), Ginger and jaggery tea, dhals and chutneys, coconut-palm sugar paste pancakes, fried chicken wings and so much more!
Baking Gets Exciting with Palm Sugar Paste, Coconut sweetener, Sugar cube in Malaysia
Highly similar to coconut sugar as a healthier sugar option, coconut sweetener is just as good of an alternative to refined sugar due to its lower glycemic index (GI) ranking that tracks how foods affect blood glucose levels. Coconut sweetener has a mild caramel flavour which flares up your baked goods with a hint of earthiness.
Crack open that bottle of coconut sweetener for a whole new culinary voyage including coconut-chocolate mousse, citrus crumble with coconut and nuts, and not forgetting cacao and coconut latte for an intense caramel depth of flavour and experience.
There is also another option you might want to try when it comes to your sugar and that includes sugar cubes in Malaysia. Coconut sugar cubes are a whole experience on its own. You can even DIY your own sugar cubes or buy them straight from Kithin, the leading manufacturer of coconut sugar in Malaysia.
Firmly pressed together in cube shapes and are used to sweeten drinks or simply a hassle-free ingredient to your baking and cooking, if you are in a rush and can't be bothered with mess in your kitchen after, then always opt for sugar cubes on standby.
Not only that, sugar cubes in Malaysia have been widely used for multiple purposes including first aid as sugar cubes can act as soothing agents and dressings to help heal wounds and sores as it draws water from the wound to the dressing. Old folks also believe that a few cubes of sugar in the vase helps flowers stay fresh for longer as it keeps the stems healthy and strong.