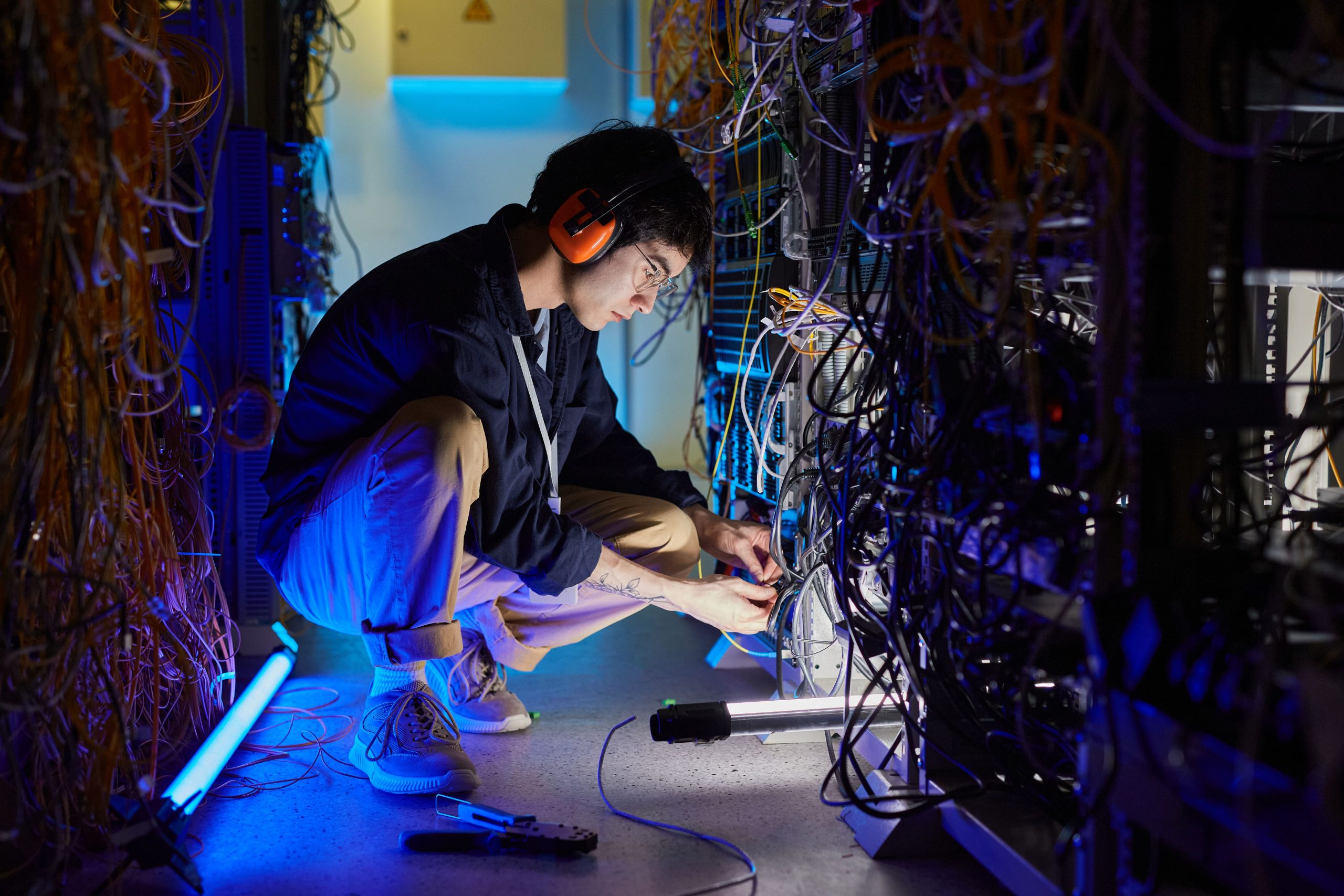 Do you need dependable network solutions for your business? You need to go no further than Ruijie Networks, a reputable supplier of network solutions that provides a vast array of goods and services to fulfill your networking requirements. The company's two main products, Ruijie Switch and Ruijie Cloud, which may assist you in creating a reliable, effective, and scalable network, will be discussed in this article.
Introduction to Ruijie Networks
Established in 2000, Ruijie Networks is a leading networking hardware provider in China. The firm has established itself as a go-to resource for cutting-edge and reasonably priced networking solutions for enterprises and organizations in a wide range of sectors throughout the years. Ruijie Networks, which places a premium on R&D, offers a selection of solutions to meet the requirements of companies of all sizes.
Ruijie Switch: Your Go-to Solution for Network Switching
Switching between networks is a vital part of any network system. Computers, servers, and routers are just some of the equipment that may be linked together to form a network. The Ruijie Switch product line is a family of network switches that can scale with any business without sacrificing reliability or performance.
Features of Ruijie Switch
The many benefits that come with using Ruijie Switch as your network's switch include:
High-speed data transmission is guaranteed by Ruijie Switch's capability for both Gigabit Ethernet and 10-Gigabit Ethernet.

The modular architecture of Ruijie Switch makes it easy to add nodes to your network as your business expands.

Protection against unwanted access to your network is guaranteed by the extensive security features included on the Ruijie Switch, such as port security and access control.

Ruijie Switch features Quality of Service (QoS), letting you give priority to certain types of network traffic and guaranteeing that mission-critical programmes have access to enough bandwidth.
Advantages of the Ruijie Switch
You may get a number of advantages by using Ruijie Switch, including:

Enhanced network performance is possible with Ruijie Switch thanks to its high-speed connection and cutting-edge features.

Improved network security is provided by Ruijie Switch, which may assist in defending your network from online attacks.

Lessened network downtime: Ruijie Switch is built to be dependable and durable, guaranteeing that your network remains operational even during a network breakdown.
Ruijie Cloud: Your Comprehensive Cloud Networking Solution
In recent years, cloud computing has become a vital element of the IT architecture of many enterprises. Ruijie Cloud is a complete cloud networking solution that may assist in the development of a dependable and effective cloud network.
Features of Ruijie Cloud
The innovative features offered by Ruijie Cloud, a cloud networking solution, make it the best choice for businesses seeking trouble-free cloud network administration.
One of Ruijie Cloud's most distinctive qualities is its comprehensive Virtual Private Network (VPN) support, which enables users to connect to the cloud network safely and securely regardless of their physical location or their current network setup. In today's fast-paced global market, this capability offers organisations unrivalled accessibility and connection, boosting their agility and productivity.
In addition, Ruijie Cloud is scalable, a feature essential in any cloud service. It is cleverly made to adapt to the changing requirements of enterprises, so cloud infrastructures may be grown with businesses. With this capability, enterprises can remain one step ahead of the competition by taking advantage of cloud networking's unprecedented flexibility and agility.
With robust security features, including firewall and intrusion detection, Ruijie Cloud provides industry-leading safety for your data. In an age where cyber dangers are increasing, these capabilities are crucial for companies that place a premium on the security and privacy of their cloud networks.
Last but not least, Ruijie Cloud is compatible with other multi-cloud systems like Amazon Web Services (AWS) and Microsoft Azure, allowing companies to choose the cloud service that best meets their needs. This function makes sure that companies take use of all the benefits offered by various cloud platforms without sacrificing the efficiency of their cloud network administration as a whole.
Ruijie Switch and Ruijie Cloud: The Perfect Combination
When used together, Ruijie Switch and Ruijie Cloud can provide a comprehensive network solution that is reliable, efficient, and secure. By using Ruijie Switch for network switching and Ruijie Cloud for cloud networking, you can build a network infrastructure that meets the diverse needs of your organization.
Benefits of using Ruijie Switch and Ruijie Cloud together
Easy administration and upkeep of your network are guaranteed by the tight connection between Ruijie Switch and Ruijie Cloud.

With Ruijie Switch and Ruijie Cloud, you can optimise your network for peak performance and trouble-free application operation.

The comprehensive security features of Ruijie Switch and Ruijie Cloud assist in keeping your network and its data safe from hackers and other online dangers.

With the scalability of Ruijie Switch and Ruijie Cloud, your business can easily add more nodes to its network as it expands.
Conclusion
Ruijie Switch and Ruijie Cloud are two flagship products offered by Ruijie Networks. Both of these solutions may assist you in constructing a network infrastructure that is dependable, effective, and protected. You may enjoy a variety of advantages, including increased network speed, greater network security, and scalability, when you use Ruijie Switch for network switching and Ruijie Cloud for cloud networking. Both of these products are offered by Ruijie. Ruijie Networks can provide your company with a full network solution if that is what you are searching for. Ruijie Networks has got you covered.