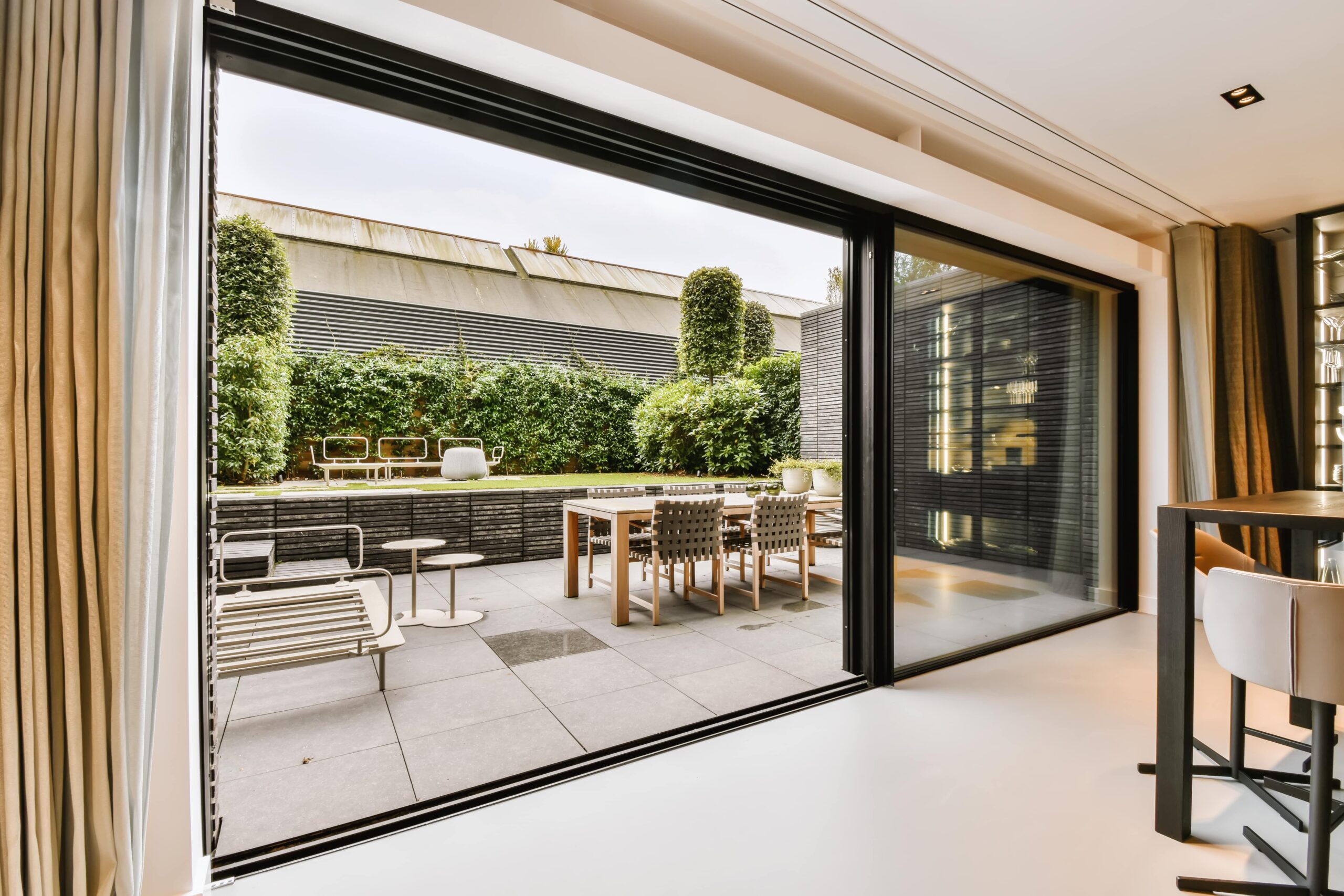 Imagine entering a room that emanates elegance and style and is flooded with natural light, blending the indoors with the outdoors. A space that is not only visually striking, but also functional and versatile. This is the power of aluminium sliding doors to transform a space. In this article, we will discuss the aesthetics and benefits of these extraordinary doors, as well as how they can elevate your living spaces to new heights.
The Allure of Aluminium Sliding Doors
Aluminium sliding doors have become increasingly popular in modern architectural designs and for good reason. Their sleek and contemporary aesthetic adds a touch of sophistication to any space. The clean lines and expansive glass panels create an illusion of a larger area, making them perfect for smaller rooms or areas with limited natural light.
Enhancing Natural Light and Views
The ability of aluminium sliding doors to maximise natural light and provide unobstructed views is one of their distinguishing features. The large glass panels enable sunlight to flood the room, creating a cheerful and welcoming environment. This not only improves the atmosphere but also reduces the need for artificial illumination during the day, resulting in energy savings.
Indoor-Outdoor Integration That Is Seamless
Aluminium sliding doors are exceptional at blending indoor and outdoor living spaces. When opened, they make your patio, garden, or balcony seem like an extension of your home. This integration provides a sense of openness and freedom, allowing you to appreciate the splendour of nature from the convenience of your home.
Space-Saving Structure
Unlike conventional hinged doors, sliding doors glide effortlessly to the side on a smooth track. This space-saving design is especially beneficial in areas where every square foot is valuable. By eliminating the need for a pivoting radius, aluminium sliding doors increase the amount of usable space and permit flexible furniture placement.
Enhanced Safety and Durability
Although elegance is essential, security and longevity must never be compromised. Aluminium sliding doors offer superior durability and resistance, making them a dependable option for home security. The sturdy frames and secure securing mechanisms offer an additional layer of security, granting you peace of mind.
Customization Options to Suit Your Style
Every householder has distinct design preferences and requirements. Aluminium sliding doors offer a variety of customization options to ensure that they complement the architectural design of your home and your personal preferences.
Frame Colours and Finishes
Aluminium sliding doors are available in a vast array of frame finishes and colours, allowing you to select the option that best complements the interior and exterior aesthetics of your home. Whether you favour a traditional white frame or a daring metallic finish, there are options for every taste.
Glass Types
The type of glass used in aluminium sliding doors can significantly impact their performance and appearance. Double-glazed or triple-glazed glass options provide excellent insulation, reducing heat transfer and minimizing noise pollution. Additionally, you can opt for tinted or frosted glass to enhance privacy while still allowing natural light to filter through.
Hardware and Accessories
To add a personal touch, consider the hardware and accessories for your aluminium sliding doors. From elegant handles and locks to integrated blinds or screens, these details can elevate the functionality and visual appeal of your doors.
Conclusion
Sliding doors made of aluminium are an excellent choice because of the combination of their aesthetic appeal, practicality, and adaptability. Their modern appearance, ability to blend in with the outside, and adaptability make them ideal for enhancing the aesthetic appeal of interior spaces. Aluminium sliding doors are a great investment whether you want to increase your home's curb appeal or make your space seem more open and inviting.