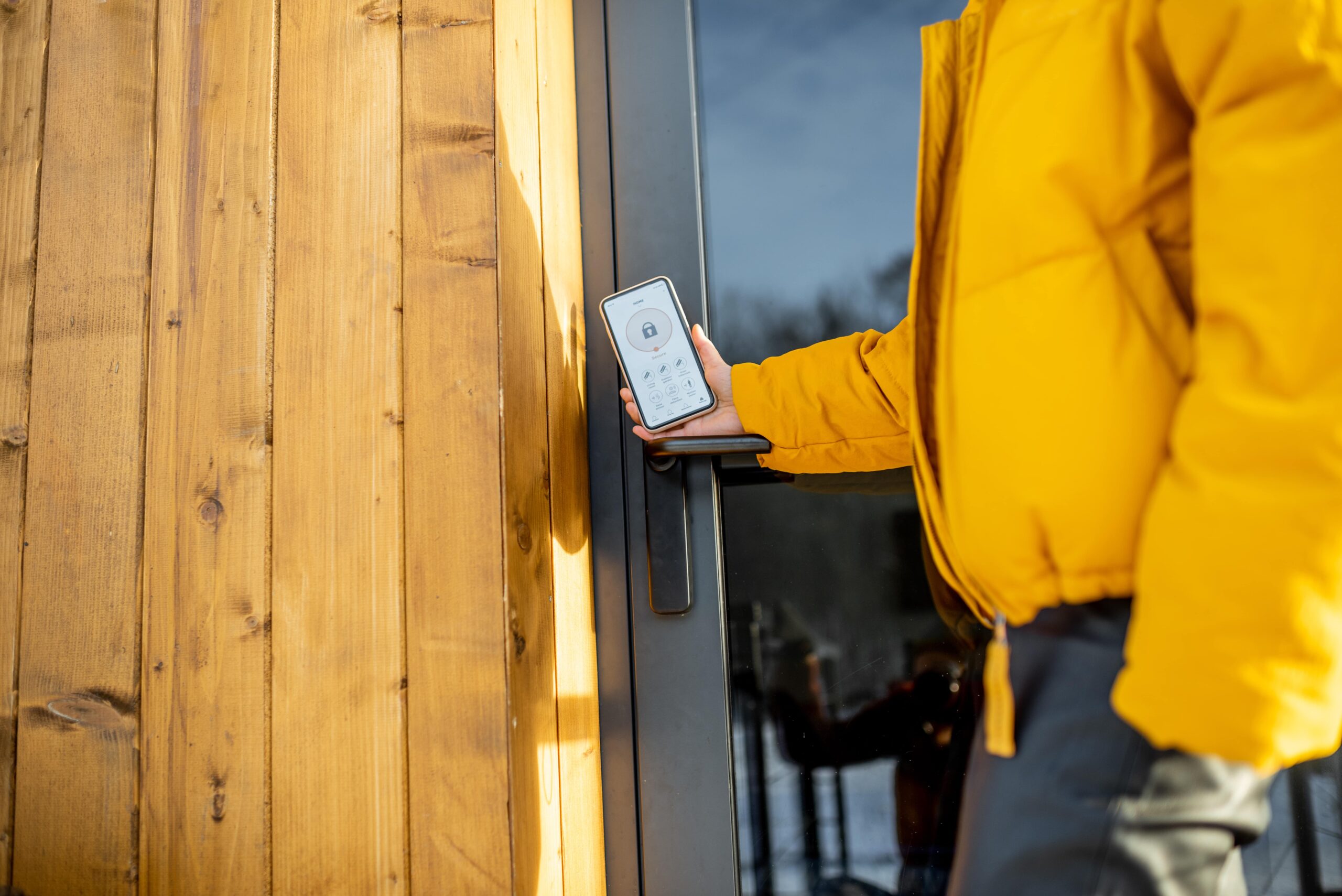 As technology continues to advance, so does the need for smart living solutions. One crucial aspect of a smart home is enhancing its security measures. In Malaysia, glass door digital locks have become a popular choice among homeowners looking to elevate their home security. These innovative locks offer convenience, style, and peace of mind. In this blog post, we will explore the benefits of glass door digital locks and provide you with expert tips on choosing the right one for your home in Malaysia.
Traditional locks are no longer sufficient to provide full protection against intruders when it comes to the safety of one's house. Digital locks for glass doors are a cutting-edge solution that blends beauty with excellent security features. They are becoming more popular. These locks have been intended to be installed in contemporary houses without causing any disruptions. In addition to their stylish and elegant appearance, they provide effective security against unwanted entry.
Benefits of Glass Door Digital Locks
Enhanced Security
These digital locks for glass doors use cutting-edge encryption technology, which makes them very resistant to being hacked or tampered with. These locks provide an extra layer of protection for your house by recognizing biometric information such as fingerprints, allowing entrance through keypads, and integrating with mobile apps.
Convenience as well as Ease of Access
Traditional keys pose a security concern since it is simple to lose track of them or make copies of them. Glass door digital locks do away with the need for keys, making it possible to access your house by a variety of means such as fingerprints, personal identification numbers (PINs), or even applications on your smartphone. You won't again have to worry about having to carry keys with you or being locked out again.
Remote Access
Imagine being able to provide members of your family or other persons you trust with access to your house even when you are not there to do it physically. With digital locks installed in glass doors, you may use your smartphone to exercise remote control over who has access to your house. This functionality is particularly helpful in situations in which you need to allow access to delivery persons or contractors.
Customized Access Control
Digital locks installed on glass doors provide the capability to tailor access to each person. Family members, friends, and even housekeepers may be given access to your home at predetermined times by having individual PIN numbers or fingerprints assigned to them by the homeowner. This feature not only improves security but also removes the need for using actual keys.
Integration of Smart Home Technologies
The digital locks for glass doors may be linked with the smart home ecosystem that you already have. You may operate your locks by using voice instructions if you link them to a voice assistant like Google Home or Amazon Alexa, both of which are compatible with the Smart Lock. Your experience of smart living will benefit from this seamless connection in an additional way, adding an additional degree of ease.
Tips for Choosing the Right Glass Door Digital Lock
Consider Lock Compatibility: Before purchasing a glass door digital lock, ensure that it is compatible with your existing glass door. Measure the door thickness and check the lock specifications to guarantee a proper fit.
Evaluate Security Features
Look for locks with advanced security features such as tamper alarms, anti-hacking technology, and multiple authentication methods. Choose a lock that meets your specific security needs.
Read Customer Reviews
Research customer reviews and ratings of different glass door digital lock brands and models. Pay attention to feedback regarding reliability, durability, and ease of use.
Consult with an Expert
If you're unsure about which lock to choose, consult with a professional locksmith or home security expert. They can provide personalized recommendations based on your requirements and budget.
Conclusion
Adding glass door digital locks to your house in Malaysia is a wise investment that will provide you convenience, style, and peace of mind in addition to enhancing the level of protection in your home. These cutting-edge locks provide a high level of defence against intrusion from unauthorized users while also integrating flawlessly with the ecosystem of your smart home. You may take the security of your property to the next level by picking the correct lock and following the recommendations given by security experts. Invest in glass door digital locks so you may enjoy the convenience and peace of mind of using them.