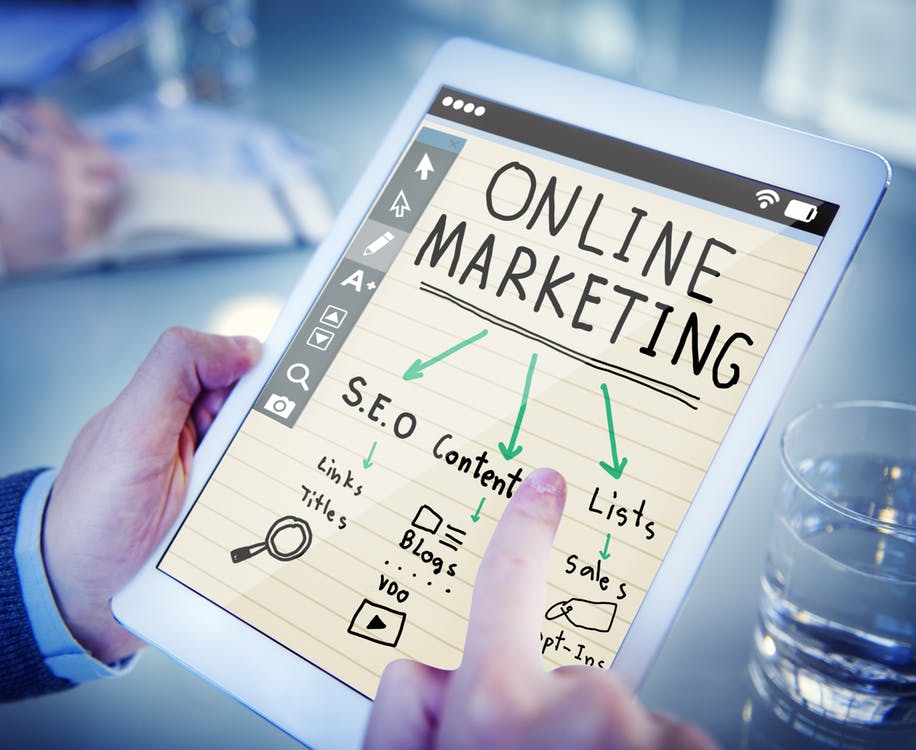 Digital marketing agencies may be on the rise in Malaysia, but the increasing number of these agencies is a major benefit to many companies. As we are striving towards a more tech-savvy generation, digital marketing agencies become utterly important, connecting people and businesses on a global level. With that being said, online advertising and online marketing are becoming more prominent in comparison to traditional advertising and marketing in Malaysia. So, how do these digital marketing agencies service your company?
Cost-effectiveness
Online advertising and marketing save cost for your company in the long run. By outsourcing to a third-party, your company doesn't have to hire a permanent team or new personnel for a digital campaign that may only be short-termed. A full-time marketing team means that you will have to always keep them busy so that it's worth the cost. However, if you end up being busier than you already are, it's time to hire a digital marketing agency.
Companies with a tight budget might not be able to employ long-term staff, hence outsourcing to a full-service digital marketing agency is a better choice. By using this option, companies are actually spending money on a service that's very much worth the value. You're hiring specialists and experts of the online media to handle your digital marketing. Based on their skills and experience, they're your best solution for online marketing and online advertising.
Furthermore, have you thought about the software and plug-in costs? Most digital marketing agencies have their basic software ready, making it easy for them to work on projects. On the contrary, you may have to invest a lot in these tools, which might not be worth the money. Companies will have to spend money on the software, and employees need to spend time learning how to use it as well. In the fast-paced digital world, time waits for no one.
Fresh ideas
Instead of obtaining ideas from your internal team only, it would be good to get some fresh and new ideas from external parties. For instance, a social media marketing in Malaysia would be able to offer you their views on the type of digital marketing that your company should use. They'll be able to analyse your company, and tell you in specific which social media platform is the best choice to boost your market sales. Digital marketers have their own reasons for every action taken when it comes to digital marketing. Their involvement in this industry allows them to have a different perspective on online marketing and advertising compared to yours.
Besides, by signing with different agencies for every different project, you get newer ideas each time. Every company has their talents, and each talent has their personal thoughts and creativity. Thus, each company you sign with is capable of providing a better proposal, a better idea for your next digital campaign.
Trusted expertise
The in-house marketing team is capable of running an online campaign, but it might not be the best when it comes to digital marketing. Digital marketing agencies have the relevant experience and sufficient knowledge to help you run a campaign smoothly. Online advertisements such as Facebook banners, Facebook carousel, Google Display Network are some of the media in which the competences of the social media agencies lie in.
Professional agencies know what they are doing. They've spent days, months and years working on uncountable digital campaigns. The team knows what method of online advertising and online marketing to use for a wide range of industries. Trained professionals know just what their clients want and hence can proceed with the project without any delays.
Save time
Hiring a digital marketing agency helps you to save time in many ways. Your employees will not have to allocate extra time for a digital campaign because it will be taken care of by the digital marketing agency. Your staff can concentrate on their respective work in order to focus on the business. If you allocate time to work on your digital marketing which has never been done before, you'll need a lot of time to understand and work on it. This will take up more time and effort, which may lead to a delay in your tasks.
A digital marketing agency plays an important role in your marketing plans. Due to the fact that digital marketing is their only focus, you'll be guaranteed a quicker service than your company staff working internally. Plus, you'll be saving costs on the payroll because hiring digital marketing agencies based on projects or a specific time period is definitely more affordable.
Relevant Tools
Do you understand the theory, usage, features and disadvantages of each digital marketing tool? Otherwise, choosing one to purchase and install can be a very hard decision to make. However, by hiring digital marketing agencies, you'll not have to worry about this. These agencies have a lot of this software ready, and they understand them really well. Photoshop, Adobe Illustrator, Google Analytics, Search Engine Optimization (SEO), Pay-Per-Click (PPC), Adwords etc are among the various popular tools used by many digital marketing agencies. Digital marketing agencies are also familiar with keyword research, analysis, paid search management, automation tools that contribute to all kinds of online marketing and advertising.
If your company is into mobile applications, hiring a third-party app developer in Malaysia is also a good idea. Companies who target mobile users require app developers to help them develop an app to market their products and services. Of course, it's going to be tough for the company because they do not have the knowledge and skills to develop an app. By using the service of an app developer, your digital campaign becomes a breeze, saving you time, cost and trouble.