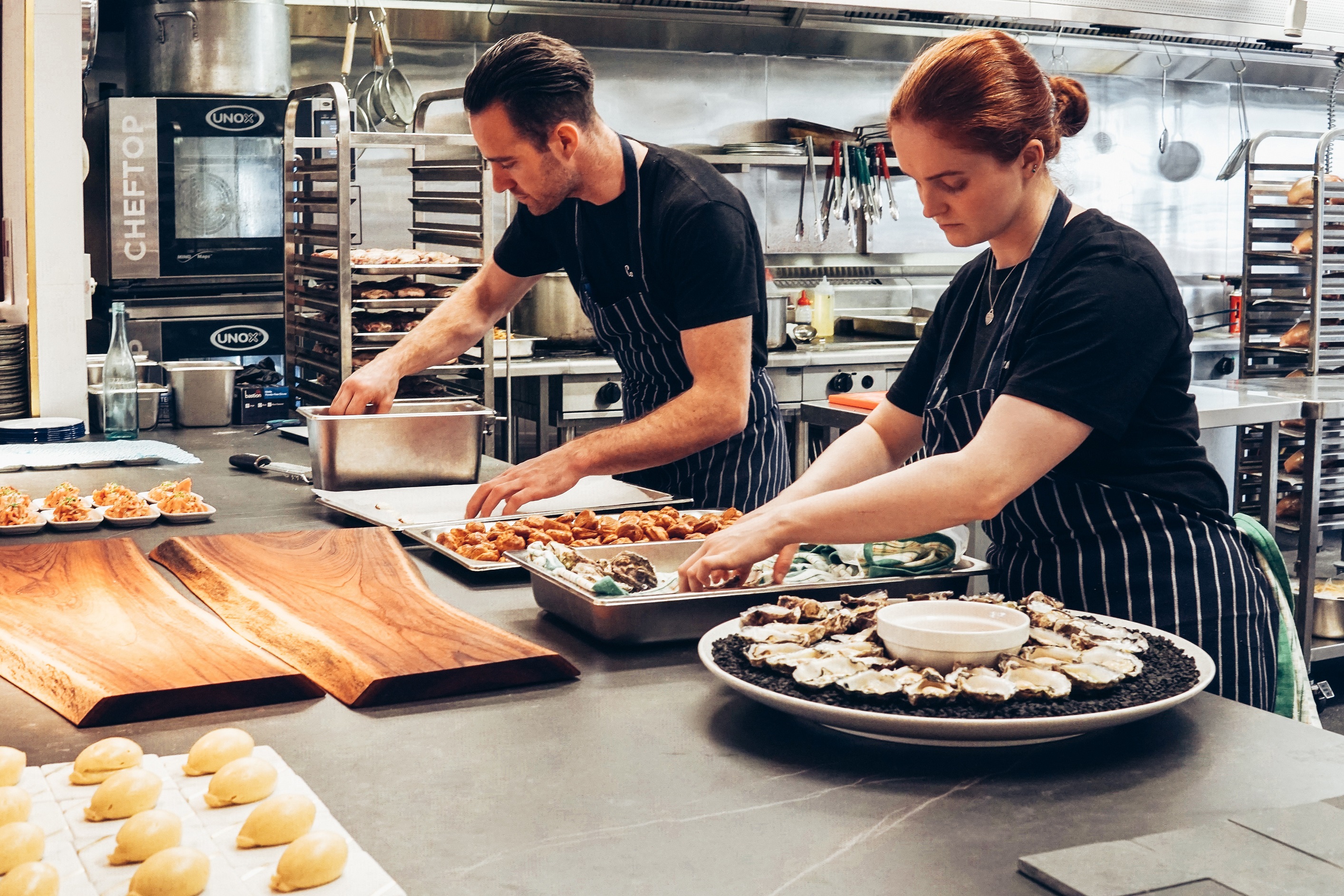 While many of us only see the dazzling stars and glamour of celebrity chefs, we don't see the gritty details that goes on behind the scenes. While Chef Wan and Gordon Ramsay might make cooking look like a breeze, working full time as a chef is not as fancy as it sounds like. In fact, it could a real life Hell's Kitchen to the common eye. Regardless if you are running your own restaurant or working as a sous chef, life is not easy in the kitchen.
It's a literal hell, well for some it is
The kitchen can be a very intimidating and stressful workplace. You have hot stoves, burning flames, boiling water, and to top that off, plenty of sharp pointy things that can make you bleed. Combined with a fast-paced workflow and so many noises, you can expect accidents to happen. Having experienced some sort of cut, bruise or burn is almost a job description. Professional chefs have to go through this baptism by fire to earn their credentials. There are many of cooking course in Malaysia to sharpen your talents and gain new knowledge about cooking.
Cooking is just the beginning
While every great chef can cook up an amazing meal, there are plenty of things you would have to actually do. From butchering to stock keeping and everything in between, it takes more than just great cooking skills to run a restaurant. Taking a professional culinary course in Malaysia is a great start as you can learn the many different skills required to excel as a chef.
You've fallen sick? Shake it off
Unless you literally cannot get up from the bed, most restaurants expect you to still turn up to work. A kitchen operates just like a complex cog system, take one out and the whole thing collapses. If you did not turn up, the best scenario is that someone else will have to do extra to cover up for you. Worst comes to worst; the restaurant might not be able to open.
Forget the holidays
A chef does not get to enjoy New Year gatherings or Christmas dinners. A chef only gets to enjoy catering New Year gatherings and serving Christmas dinners at the restaurant. Working as a chef means that you are tied down working during holiday seasons while others get to spend time with loved ones. This dedication is what makes sure that others get a nice good meal on public holidays and festive seasons. On the bright side, your off days are often non-peak hours and you usually don't have to wait in line for anything else.
Final words
In conclusion, being a chef is anything but easy. But for aspiring chefs, your passion for cooking is what drives you to excel in the culinary industry. By the end of the day, seeing the faces of satisfied customers who enjoyed your food is definitely well worth it. If you wish to pursue a career in the culinary industry, getting proper training from an esteemed culinary academy in Malaysia is a great way to take your first step into the kitchen.