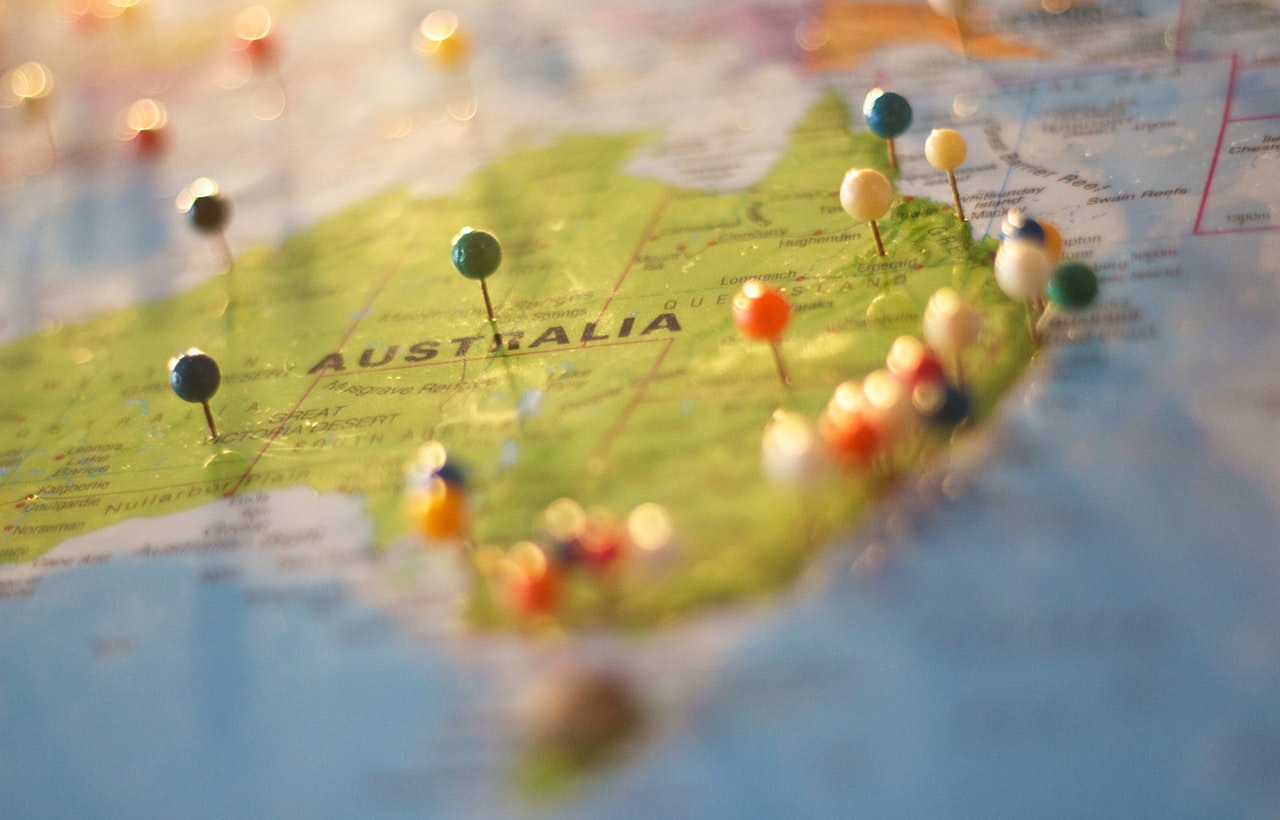 Studying in Australia
Have plans to study in Australia? It's a popular location where students from all over the world go to receive education. Australian universities generally offer high-quality education, which has driven many Australian universities to make it to the Top 500 Global Institutions by the U.S News and Report.
Furthermore, 6 of them are included in the Top 100 Universities by The Times Higher Education:
University of Melbourne (ranked 32nd)
Australian National University (48)
University of Sydney (61)
University of Queensland (65)
Monash University (80)
University of New South Wales (85)
Apart from being the home to these high-ranking universities, Australian institutions also offer a myriad of courses, therefore students are guaranteed to find a course that suits them if they decide to study abroad in Australia. The "Land Down Under" is an ideal place to study because of the internationally recognised degrees, accessible scholarships, good job opportunities and diverse cultures.
In July 2017, there have been more than 560,000 international students studying in Australia according to a consensus by the Australian Government's Department of Education and Training. This number indicates a 27% increase since 2015.
Most of the foreign students come from these top 5 countries
China
India
Nepal
Malaysian
Vietnam
Whether it is school education, tertiary education or other sorts of education, Australia provides the ideal learning facilities and environment for everyone to gain their knowledge.
People who are looking to improve their English can opt to study English in Australia as well. There are so many English language courses around Australia that you can choose, so it is flexible depending on where in Australia that you would like to study at. Of course, cities like Melbourne, Sydney, Brisbane, Adelaide and Perth are the common places that foreign students choose to study English due to the large population and their modern lifestyle.
Pursuing your studies in Australia can provide you easier access to a green card if you decide to work and live in Australia in the future. With an Australian degree, getting a job there will not be difficult, which leads you to permanent residency if you wish to migrate from your home country to Australia. One of the main reasons why foreigners would choose to live there is because of its stability in economics, politics and the diverse culture which makes it easy to call Australia, "home".
Expenses
Overseas Student Health Cover
In order to obtain a student visa for studying in Australia, you will have to purchase the Overseas Student Health Cover (OSHC), which is a mandatory health insurance for international students. For a 12-month coverage, the OSHC can cost somewhere around AU$500-600. The OSHC needs to be maintained as long as you are a holder of the student visa. The pro of this health insurance is that the Australian Government will cover students' out-of-hospital and in-hospital medical treatment, prescription medicines and emergency ambulance assistance under certain circumstances.
Tuition fee
Education fees vary depending on what type of course you are enrolling for. According to TopUniversities, international undergraduate students will have to pay AU$29,235 for a course annually, while a Master's or Doctoral degree can range from AU$14,000 to AU$37,000 per year. This does not include high-value courses like medicine and veterinary courses, which may cost more than AU$60,000 and AU$50,000 respectively if you study in the University of Melbourne. Every university has a different price for similar courses, so please remember to do some research before deciding on which university.
If you're going to study in an Australian university, you need to have sufficient funds to pay for your entire education fee while you're there. Of course, when you're applying for your study abroad programme, you will need to prove this with documents to show that you are capable of paying for all your expenses during your stay there.
Living costs
Living costs include a variety of things, such as grocery, gas, electricity, phone, internet, accommodation, entertainment and so much more. Having a meal outside, buying daily necessities and weekly entertainment such as going to the bar all require spending, so make sure you allocate enough money for these expenses.
If you decide to bring someone along with you to Australia, you have to prove that you possess enough funds for your living cost depending on who is with you. As stated on the International Student website, there is a requirement of AU$18,610 a year for the main student who's studying in Australia, AU$6,515 for the student's partner, AU$3,720 for the students first-born and so on.
Accommodation & Transportation
On-campus accommodations cost AU$90-280 per week, but there are off-campus options as well such as apartments, rented property, guesthouse accommodation or even homestay. Houses that are located in the city centre are very pricey compared to the suburbs. Despite that, you can choose to share an accommodation with a group of people so that you can split the cost among one another.
Your accommodation highly affects your transportation costs. Let's say that your university is located in the city centre, and your accommodation there may be expensive, but at least the transportation costs can be reduced because you do not have to travel far. On the contrary, if you live further away in the suburban area, then the offset would be paying more for transportation to your university. It also depends on whether you would rather travel far or pay more for accommodation due to its proximity to where the university is.
Working
Of course, while you are studying in Australia, you are allowed to work part-time for not more than 20 hours per week. However, there is no limit to the number of hours a student can work during semester breaks. At present, the minimum wage per hour is about AU$17. International students can utilise this opportunity to earn a small amount of income that may help to cover spending used on accommodation, grocery, daily necessities, travel and such. Many international students study and work in Australia as part-time retail assistants, waiters, customer services officer, kitchen hand and many more. International students who are working will be able to earn money in the local currency, therefore conversions are not needed if you spend them in the country.