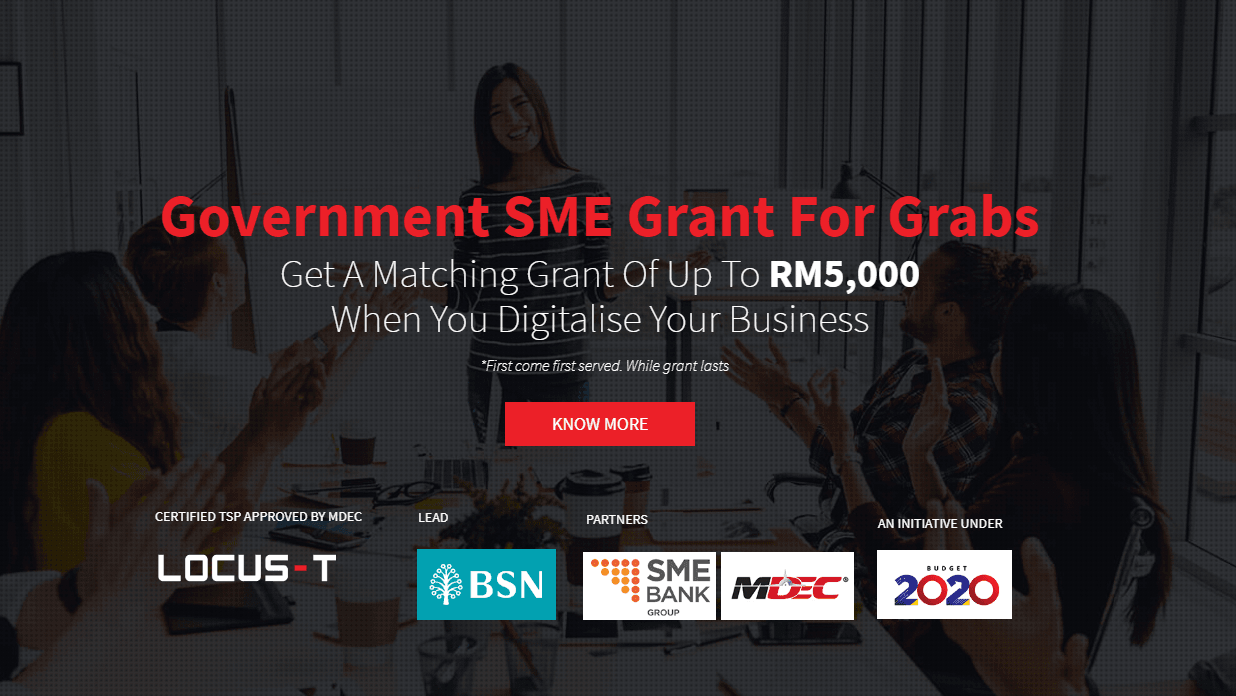 Do you still handle and operate your business manually ? In line with Budget 2020, the Ministry of Finance Malaysia (MOF) is now offering the SME Digitalisation Grant to Small & Medium Enterprises (SMEs) as an opportunity to digitize your business!
One important aspect of the 2020 budget is supporting the new economy and economic growth in the digital age. This is a surprise for SMEs. To accelerate the digital economy and create more digital enterprises, the government made it clear that the private sector must come together.
The government stated that Malaysian SMEs must take digitization steps to manage their businesses, including digital marketing solutions such as SEO and Paid Ads, electronic point of sale (e-POS) systems, enterprise resource planning (ERP) and payroll systems. The SME grant is introduced as a way to further stimulate this process.
Through the SME Grant, the government will provide a subsidy in the amount of 50% for subscribing to the listed services. The subsidized amount is capped at a maximum of 50% of the total cost. The grant is limited to 100,000 small and medium enterprises that are looking to upgrade their system.
For those that are wondering how to apply for the SME Digitalisation Grant, you will have to first be qualified for it. They have listed down some criteria that you need to fulfill. Among those are:
The SME must be at least 60% owned by a Malaysian individual. This is usually fulfilled easily unless you are partnering with a foreign investor.
The SME must be registered under the relevant laws of Malaysia and classified as an SME. As long as your company is legally registered under the SME category, you'll be just fine.
The SME must be in operation for at least 1 year with a minimum annual sales turnover of RM100,00
SMEs that has been operating for 2 years or more must have a minimum annual sales turnover of RM50,000 for the last 2 years.
If you need further information on how to apply for SME Grant, contact the folks at Locus-T. With more than 20 years of experience, digitalizing your business with them is a breeze!